The Washington Football got off to a strong start in the Ron Rivera era by defeating the Philadelphia Eagles, but it has another challenge looming ahead for Week 2.
The Arizona Cardinals, who finished the 2019 season 5-10-1, also started off their season with an upset. With phenomenal performances from quarterback Kyler Murray and wide receiver DeAndre Hopkins along with a game-saving pass breakup from cornerback Patrick Peterson, they defeated the San Francisco 49ers on the road, 24-20.
Murray, Hopkins, Peterson and Larry Fitzgerald are four of the Cardinals' most potent threats to Washington's hopes at its first 2-0 start since 2011, but the team has a bevy of other players who could have an impact.
Here are five under-the-radar players Washington will need to account for on Sunday:
RB Kenyan Drake
Kenyan Drake had a relatively quiet season opener by his standards. He scored the touchdown that put the Cardinals up, 24-20, in the fourth quarter, but he was limited to 65 total yards on 18 touches.
Those numbers are not indicative of Drake's time in Arizona, though. In his first game with the Cardinals after the Miami Dolphins traded him for a conditional sixth-round pick, he exploded 110 rushing yards and a touchdown on 16 carries. He also caught four passes for 52 yards.
Drake accounted for 348 yards of offense in the first six weeks of the 2019 season with the Dolphins. In the final eight weeks with the Cardinals, he amassed 814 yards and eight touchdowns while averaging 5.4 yards per touch.
Drake averaged 5.2 yards per rush and caught 80% of his targets with the Cardinals, so there is always a chance for him to have a breakout game. Washington's defensive line held the Eagles to 57 rushing yards, so Drake will face a tough challenge Sunday.
"We've got some talented players," said Rivera. "They have an opportunity to make plays and they're going to make them. …We're not even close to where we should be or where we can be or where we're headed. But I do like our guys."
WR Christian Kirk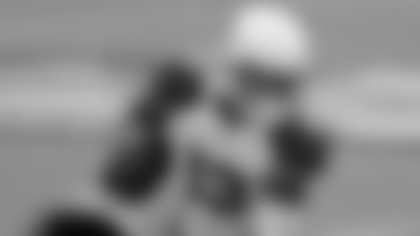 Christian Kirk is not widely known like Fitzgerald or Hopkins, one of whom is a likely future Hall of Famer and the other putting together a strong case of his own. However, Kirk has been one of the Cardinals' top receivers with 1,299 yards in two seasons.
Kirk was drafted by the Cardinals in the second round of the 2018 draft. He immediately became a staple of their offense and has been second behind Fitzgerald in receiving yards each of the past two seasons.
Kirk was targeted 68 times by Josh Rosen during his rookie year in 2018. Once Murray became the starting quarterback, he had 108 targets compared to Fitzgerald's team-leading 109.
Kirk did not have a reception on one target against the 49ers, but the former Texas A&M Aggie has proven he can be a threat to defenses. Washington's secondary needs to be prepared.
"They're going to take shots. What you've got to do is be disciplined and you can't sit on those routes and anticipate some type of break off of it. When you start setting your feet expecting to run a dig or a stop or run a comeback, that gets you in trouble. It's really about the discipline of it. Again, what we have to do is just play disciplined football and play our assignments."
LB Isaiah Simmons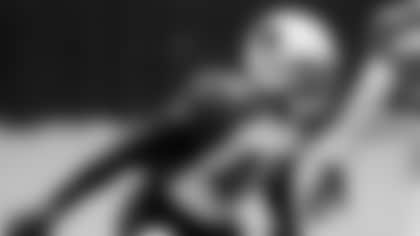 Isaiah Simmons -- the Cardinals' first-round pick at No. 8 overall -- did not have a flashy NFL debut. He made three tackles, but Pro Football Focus also gave him a coverage grade of 28.3 and an overall grade of 27.1. In a conference call with Washington reporters, Cardinals head coach Kliff Kingsbury said Simmons looked like "a rookie who hasn't had an offseason or preseason."
"That's to say he had some flash moments because he is a tremendous athlete and a tremendous football player," he said. "But he also had some moments where they caught him off guard and the game was moving a little too fast for him."
Simmons has the athleticism that warranted a first-round pick. He weighs 240 pounds and ran a 4.39-second 40-yard dash at the NFL Scouting Combine, which Kingsbury said "just doesn't come around very often." He was also a versatile player in four years at Clemson with 213 tackles, 16 pass breakups, eight sacks and three interceptions.
A player of Simmons' caliber could cause a problem for multiple facets of Washington's offense.
"He's going to get more and more adjusted to the speed of the game, adjusted to what it takes to get locked into the game and get ready for the first snap in an NFL football game. We're really pleased with how he's worked and developed so far."
S Budda Baker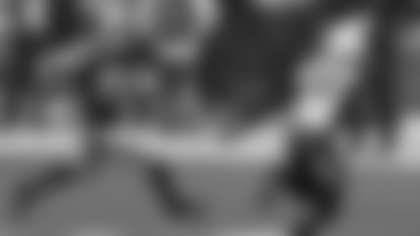 Budda Baker is only in his fourth season, but he has already shown he can be one of the NFL's top safeties.
Baker, who signed a four-year contract extension prior to the 2020 season, has been one of the best tackling safeties for the past two seasons. Last year, he led the position with 147 tackles while recording a league-best 104 solo tackles.
Baker is already off to a strong start to the season after leading the Cardinals with 15 tackles. He also received a coverage grade of 68.1 after allowing two catches for 20 yards on three targets. He will be a challenge for Dwayne Haskins Jr., but offensive coordinator Scott Turner is confident his young quarterback will make smart decisions.
"That's something that we stressed. We had no penalties. We had no turnovers. That's a big thing and obviously that's a good starting point for us offensively."
Chandler Jones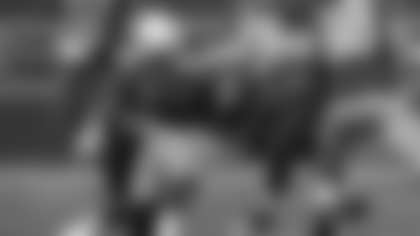 Although he is three months away from celebrating his 31st birthday, Chandler Jones has found a way to maintain his reputation as one of NFL's best pass rushers. He has finished the season with at least 11 sacks since he joined the Cardinals in 2015, and he has already recorded a sack this year against the 49ers.
Jones has finished in the top 10 in sacks every year for the past five seasons, including three top 5 finishes and one season in which he led the NFL with 17 sacks. In 2019, he led a Cardinals' pass rush that had a win rate of 46%, which was good enough for 10th in the league.
Defensive end Chase Young, who regularly studies other pass rushers, said Jones is at "the top of the league."
"He has a good get-off, uses his hands well. He's a real athletic guy off the edge."
Washington allowed three sacks against the Eagles defensive front, which forced 46 sacks last year, and that was without defensive end Derek Barnett. They'll face another challenge Sunday against Jones, who had a pass-rushing grade of 69.4 in Week 1.
"He does wreck things," Rivera said. "He does make things hard on the offense. You do have to account for him in terms of his alignment and understand what they're trying to do with him when he's in certain positions. He definitely is a guy that you gotta pay attention to."