On Thursday, July 29th, the Official Military Appreciation Club of the Washington Football Team, Washington Salute, welcomed 100 soldiers representing the 244th Quartermaster Battalion from Fort Lee (brought to us by USO Hampton Roads Central Virginia) and 100 Military Appreciation Club Members to the Training Camp Facility in Richmond, VA for a special VIP access experience in honor of Military Appreciation Day presented by GEICO Military.
The day kicked off at 8:45 AM, as military members and salute members arrived and were escorted upstairs for an early morning breakfast overlooking the field. They were presented VIP passes, exclusive 2021 Washington Salute t-shirts, and more.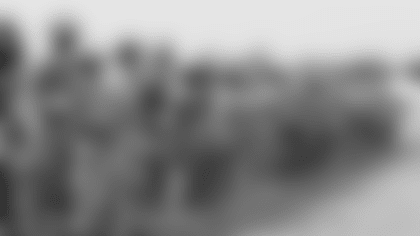 Prior to players taking the field, the group was then brought to a special VIP section to enjoy opening stretches and workouts. All whilst being addressed by Linebackers Coach Steve Russ (graduate of United States Air Force Academy), Hall of Fame Quarterback Joe Namath, and Head Coach Ron Rivera. Proceeding, they'd be front and center enjoying workouts front-and-center with the Washington Linebackers and Defensive Line core.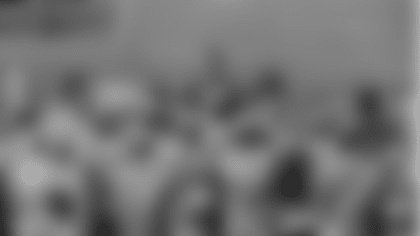 An expected hot-and-humid day, the military group was eventually brought into their VIP tent for beverages and remarks from the Washington Football Team president, Jason Wright, and co-owner co-CEO Tanya Snyder. "I applaud you all – I know you hear it at agnosia…as the world returns to normalcy after this pandemic, you are the ones who keep us in a normal state all the time" said Wright in opening remarks. The duo connected with the military members, discussed their personal connections and the organizations long history of support of local installations, and their intent to grow their support parallel to the team's intended philanthropic growth in coming seasons.
Toward the end of practice, the military members were escorted back upstairs of the facility where they were provided lunch by Buffalo Wild Wings – and then introduced to two Washington Football Legends, Wide Receiver Gary Clark and Running Back Stephen Davis. Enjoying meet & greets and photos, the day concluded with a Chalk Talk hosted by GeNienne Samuels focusing on the overall connection between football, training camp, military life, and basic training.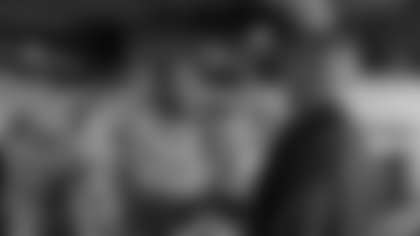 Before heading out, the group took many photos, finished some contests and giveaways, and took seconds before packing busses and cars on their way home.
Washington Salute would like to thank GEICO Military for hosting Military Appreciation Day at Training Camp, a long-held tradition for military members attending Training Camp long and far. We'd also like to thank Karen Licari, Kasinda Thomas, and Tricia Riggs of USO Hampton Roads & Central Virginia for a fantastic day connecting our team and military members in the Richmond area.