Ben Kotwica has a special place in his heart for those directly affected by the Sept. 11, 2001, terrorist attacks.
Kotwica, who is in his first season as the Washington Redskins' special teams coordinator, spent eight years in the United States Army after graduating from the U.S. Military Academy at West Point.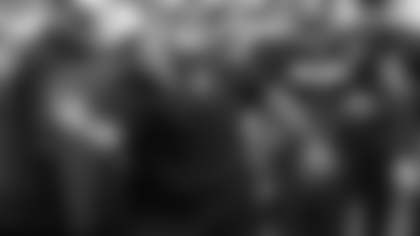 Commissioned as a 2nd Lieutenant in the Aviation Branch of the Army, Kotwica was selected to fly the world's best attack helicopter, and prior to 9/11, was an Attack Helicopter Platoon leader in support of the 82nd Airborne Division from 1998 to 2001, where he was responsible for the health and welfare of 20 soldiers.
In 2004, after serving in various other capacities – including as Military Intelligence Officer in Korea, a Battalion Executive Officer and a Training Officer – Kotwica was deployed in support of Operation Iraqi Freedom II, serving as a Combat Attack Helicopter Commander and flying more than 1,000 combat hours in support of five maneuver Brigades within the 1st Calvary Division.
On Wednesday – the day before the 13th anniversary of the 9/11 attacks – Kotwica reflected on that sunny September day, saying it "brings back my time in the service."
"It brings back a time that I had to work with the sons and daughters that defend this country," Kotwica said. "And it really fives you another appreciation for what the men and women in the uniform do for us."
In his role as Combat Attack Helicopter Commander during Operation Iraqi Freedom II, Kotwica flew more than 1,000 combat hours in support of five maneuver Brigades within the 1st Calvary Division.
His missions included convoy security operations; VIP escorts for former President George W. Bush, former Secretary of Defense Donald Rumsfeld and former Secretary of State Condoleezza Rice; and search and destroy missions to suppress insurgent activities.
Kotwica said he'll take time to reflect on his service and the service of others on Thursday's 9/11 anniversary.
"You take time out just to reflect for a second," he said, "and more than anything give great appreciation for the men and women that protect our freedoms and allow me to enjoy this great profession."
Kotwica was named the Redskins' special teams coordinator Jan. 15 after seven seasons with the New York Jets, where he served in the same role in 2013.
He was a three-year starter at linebacker at Army from 1993 to 1996, and as the captain of the only 10-win team in Army history, leading the Black Knights to a 10-2 record and the program's most recent Commander-in-Chief's Trophy in 1996.
During his service, Kotwica was awarded with the Army Achievement Medal, the Army Commendation Medal, the Meritorious Service Medal and the Bronze Star.
Redskins head coach Jay Gruden said Kotwica has been the "perfect guy" to turn around his team's special teams woes from a season ago.
"He's a go-getter, no question about it," Gruden said. "He's very organized, and he is to the point, doesn't beat around the bush. I think players respect him a lot in that regard, and him and Coach [Bradford] Banta have done a good job of rallying our troops, getting them in there and when they're in there doing a good job of having organization, a purpose for what they're doing and guys are buying in."