For the next week, the top prospects in college football will congregate in Indianapolis for the 2020 NFL Scouting Combine.
These players will take medical examinations, undergo physical and psychological testing and interview with plenty of NFL personnel.
From Thursday to Sunday, they will participate in on-field workouts at Lucas Oil Stadium. (Check out the full schedule with a day-by-day breakdown of events, HERE.)
With the No. 2 pick in the 2020 NFL Draft, the Redskins will have their choice of nearly every player available.
Below are five that fans should keep their eyes on.
Chase Young, EDGE, Ohio State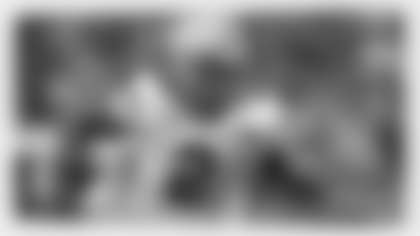 Young has the size (6-foot-5, 265 pounds), speed and power of a dominant professional pass-rusher and the collegiate production to match. Despite missing two games, he led the nation with 16.5 sacks and six forced fumbles.
"He plays a little upright at the point of attack, and his ball awareness is below average, but those concerns aren't enough to counterbalance his range and agility as a run defender. Young possesses superior traits and the ability to wreck and alter offensive game-plans as a perennial All-Pro."
Tua Tagovailoa, QB, Alabama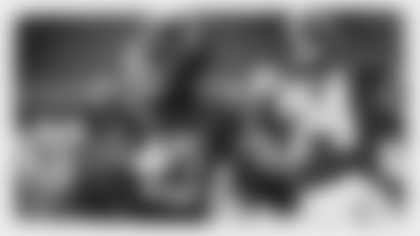 Tagovailoa fractured his hip in November and immediately underwent surgery, casting doubt over his immediate NFL future. He ended up declaring for the NFL Draft anyway, and on Feb. 10, a three-month CT scan revealed that his hip had healed. He will attend the NFL Combine but will not participate in on-field workouts, according to his agent, Leigh Steinberg. Instead, his focus is to "win his medical" and go through the typical interview process.
If Tagovailoa shows he is fully healthy, it will be another step towards reaffirming himself as one of the top players in the draft class.
He initially established himself as a potential No. 1 pick in 2018 when he completed 69% of his passes for nearly 4,000 yards, 43 touchdowns and three interceptions and finished second in the Heisman Trophy voting. In 2019, he was completing 71.4% of his attempts with 33 touchdowns and three interceptions before his injury.
"Talented dual-threat quarterback with winning background, explosive production and loads of experience in high-leverage games," Zierlein wrote in his draft profile of Tagovailoa. "He may be pigeon-holed into a spread or RPO-heavy attack, but he's actually a clean fit in a pro-style attack filled with play-action and roll-outs. He has the release, accuracy and touch needed to work all three levels successfully and can become a more disciplined, full-field reader to piece the puzzle together against NFL coverages."
The Miami Dolphins, who have the fifth selection, and the Los Angeles Chargers, who pick sixth, both need a franchise quarterback, and Tagovailoa has the physical and mental tools to become that kind of player.
A healthy Tagovailoa could mean these teams would be willing to give up more for him, which would benefit the Redskins if they decide to trade back.
Jeff Okudah, CB, Ohio State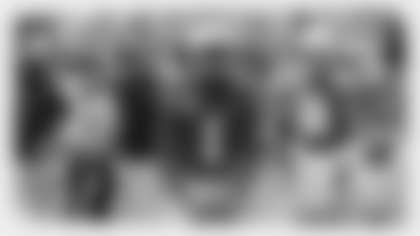 Okudah was an unanimous first-team All-American in 2019 and a finalist for the Jim Thorpe Award, given annually to the best defensive back in college football.
In 14 games, he totaled with three interceptions and nine pass breakups to go along with 35 total tackles and two forced fumbles.
"Head coach and general manager's dream prospect with blue-chip physical traits, mental makeup and personal character," Zierlein wrote in his draft profile of Okudah. "He has size, length and foot quickness to road-block press release and elite closing burst to close catch windows or eliminate yards after catch."
(NOTE: Okudah's on-field workouts will be broadcast live on NFL Network on Sunday, March 1 between 2 - 7 p.m.)
Isaiah Simmons, LB, Clemson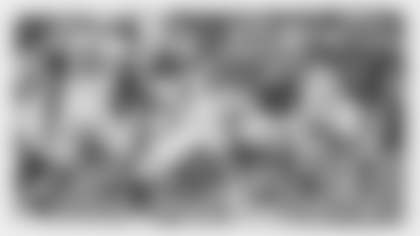 The Redskins could use another playmaker at linebacker, corner and safety. Plus, there's always room for another pass rusher.
Enter Simmons, a 6-foot-4, 230 pound athlete who has experience playing all of those positions.
After serving as a backup safety in 2017 and a nickelback/strongside linebacker as a sophomore, Simmons won the Butkus Award this past season as the top linebacker in all of college football.
He finished the campaign with a team-high 107 tackles, 10 pass breakups, eight sacks and three interceptions.
"He has a bachelor's at three positions (slot corner, safety, linebacker) but could earn a master's degree in complex workload with a more focused and defined job description than 'jack-of-all-trades.' He can handle zone or man coverage from a variety of spots on the field, which gives defensive coordinators a chance to disguise blitz packages and exotic post-snap looks."
Should the Redskins trade back, Simmons would be one of the top options. He's not only an elite linebacker but has the versatility to impact the game in several different ways.
(NOTE: Simmons' on-field workouts will be broadcast live on NFL Network on Saturday, Feb. 29 between 4 - 11 p.m.)
Mekhi Becton, OT, Louisville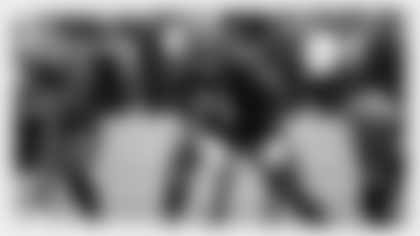 There's a handful of tackles Washington could target in the first round should they trade back, but we'll focus on Becton because he was linked to the Redskins on Monday. According to Zack Rosenblatt of NJ Advance Media, the Redskins would trade back and select Becton fifth overall.
Becton's size immediately stands out -- he's listed as 6-foot-7 and 369 pounds -- but he offers much more than just a big body.
"Enormous frame complemented by surprisingly nimble feet and functional athleticism to handle either tackle spot," Zierlein wrote in his draft profile of Becton. "Becton's combination of movement and force should allow him to fit easily into all running schemes, but he needs to play with better patience in order to control and redirect all that mass into centered blocks in both run and pass. His technique and set-up are better than expected in pass pro, while his size and length allow him to recover and redirect both inside and outside rushes."
Becton started 33 games during his three-year career at Louisville and has experience playing both tackle spots. He played left tackle this past season, earning All-ACC honors for his efforts.
If perennial Pro Bowler Trent Williams returns to the Redskins, then there's a good chance they look to fill other positional needs in the early rounds. But if not, Becton could be a potential replacement.
(NOTE: Becton's on-field workouts will be broadcast live on NFL Network on Friday, Feb. 28 between 4 - 11 p.m.)