The opinions expressed in this article do not necessarily reflect those of the team.
The Washington Commanders' staff is diving into its preparations for the 2022 NFL Draft, and one of its first opportunities to evaluate prospects is coming up soon.
The 2022 Reese's Senior is set to take place this weekend on Feb. 5 at 2:30 p.m. ET. Several of college football's top prospects have been practicing all week in preparation for the all-star game, and there's a good chance a few of them will be wearing the Burgundy & Gold in a few months. Nearly half (44%) of Washington' draft picks over the past two seasons have played in the Senior Bowl.
So, here's a look at players for Washington fans to watch this weekend.
Darrian Beavers, LB, Cincinnati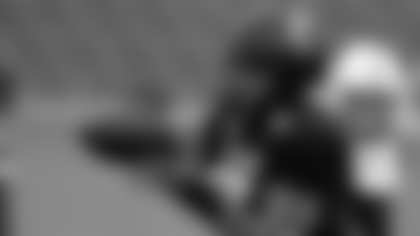 The Commanders have four linebackers set to his free agency in March: Jon Bostic, Jared Norris, Jordan Kunaszyk and Jalen Jelks. Most of these players are reserves (Jelks was on Injured Reserve for the season), but Bostic is an experienced veteran with 35 stars with the team.
If the Commanders want to bolster the position through the draft, Cincinnati's Darrian Beavers could be an option.
There's a lot to like about Beavers, who was a Dick Butkus Award finalist in addition to being a First Team All-AAC selection in 2021. He was second on Bearcats' squad with 91 tackles (he also had 9.5 tackles for a loss). He played wide receiver and safety in high school, but he gained 100 pounds since switching to linebacker and now has a 6-foot-5, 255-pound frame.
That size has not hindered his ability in pass coverage, either. He has three interceptions since transferring from UConn, and he knows when to break on passes from his experience at wide receiver. What's more, he has experience playing at all three linebacker positions.
Beavers is currently projected to be a second-round pick, but a strong performance on Saturday could improve his stock.
Roger McCreary, CB, Auburn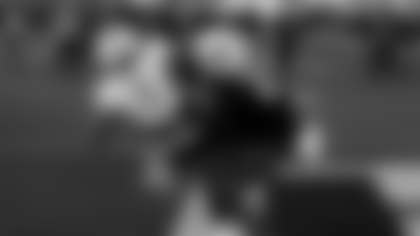 If the Commanders are looking for a cornerback who excels in press man coverage, Auburn's Roger McCreary is a solid candidate.
There was no one better in the SEC when it came to breaking up passes, and that's not a hyperbole. He led the conference with 14 pass breakups, and he has 38 over the course of his career. He lettered in track in high school, and that background shines through with exceptional closing speed when covering receivers. He also has 130 tackles since taking on an increased role for the Tigers.
McCreary's attacking style would fit in well as part of the Commanders' secondary.
Luke Goedeke, T, Central Michigan
The Commanders' offensive line is mostly set at the top, especially at tackle with Charles Leno Jr. and Sam Cosmi as bookends for the group. However, Rivera does like to have a deep offensive line, so it's a realistic expectation for him to add some depth.
That's where Central Michigan's Luke Goedeke comes into the picture.
The biggest knock against Goedeke is that he has shorter-than-ideal arms for an NFL offensive tackle, but he makes up for that with impressive technique and footwork. After missing the 2020 season with injury, he started in 10 games for the Chippewas and was a First Team All-MAC selection.
While he does a good job in run blocking, pass protection is one of his biggest strengths. This is where his technique helps him win matchups. He keeps his back flat, his elbows tight and locks onto defenders.
His build might make him better suited as a guard in the NFL, but he has experience playing inside as well, which could help him develop into a reliable backup early in his career.
Calvin Austin III, WR, Memphis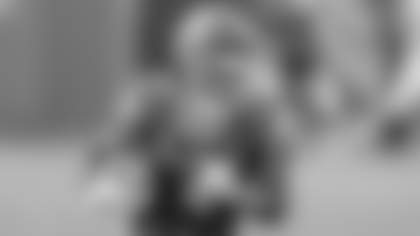 On the surface, it looks like the Commanders have plenty of wide receivers. It does have some questions to answer at the position, though; Cam Sims, DeAndre Carter and Adam Humphries are all slated to be free agents.
Depending on how the Commanders plan to address those players, they could add another young receiver with Memphis' Calvin Austin III.
Austin is one of the shorter receivers playing in the Senior Bowl this weekend, so the instant reaction is that he'll be a slot player in the NFL. That may be true, but there is much more to his skillset than that. He has the speed to stretch the field; his hands are exceptional; and he runs a variety of crisp routes.
Those traits have allowed Austin to fill up the stat sheets over the past two seasons, as he finished his college career with back-to-back 1,000-yard seasons and 19 touchdowns.
There's a good chance Austin is Day 2 or 3 prospect, but the Commanders have done a good job of finding gems late in the draft.
The quarterbacks
Head coach Ron Rivera has said that Washington will look at every option when it comes to finding an answer at the quarterback position. That includes looking at the players available in the draft, and there will be six players lining up under center on Saturday:
Kenny Pickett, Pittsburg (4,319 yards, 42 TDs, 7 INTs)
Malik Willis, Liberty (2,857 yards, 27 TDs, 12 INTs)
Sam Howell, North Carolina (3,056 yards, 24 TDs, 9 INTs)
Desmond Ridder, Cincinnati (3,334 yards, 30 TDs, 8 INTs)
Carson Strong, Nevada (4,186 yards, 36 TDs, 8 INTs)
Bailey Zappe, Western Kentucky (5,967 yards, 62 TDs, 11 INTs)