On Thursday, November 11th, the Washington Football Team teamed up with Beacon Building Products to announce six grand prize winners and six second prize winners of the 2021 Beacon of Hope, a nationwide  contest awarding deserving Veterans with new roofs.. The announcement was made by famed Actor & Director, Don Johnson, a long-time advocate supporting those who've served in the United States Armed Forces and partner to Beacon's military outreach efforts.
For the third year in a row, as part of Beacon's commitment to its communities, Beacon will deliver and facilitate roof replacement for the six Veteran contest winners at no cost to the recipient. Additionally, six second prize winners will receive $2,500 each to put toward necessary repairs. Launched in 2019, the Beacon of Hope contest was created to help Veterans facing adversity across the United States by providing new roofs and uplifted spirits. The campaign is an opportunity and privilege for Beacon to give back to our Veterans, helping them to secure a basic need: a safe home secured by a reliable roof. This is only one of many examples depicting Beacon's commitment to their communities.
Beacon received hundreds of nominations this year and had the difficult task of narrowing down all worthy nominations to just twelve finalists. Although tough, the selection committee provided profiles of the finalists and encouraged the general public to cast their votes for the most deserving entries. After thousands of votes were tallied, the winners were selected. Amid an impressive win over the reigning Super Bowl Champion, Tampa Bay Buccaneers, the Washington Football Team was grateful to be included in sharing the 2021 winners. Below, please join us in congratulating the 2021 winners and read their stories!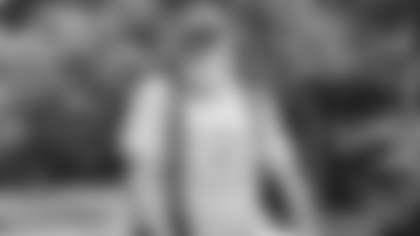 George A, Grand Prize Winner | George has always been a vital and active man, willing and able to fix or repair anything, but as an older man, now unable to walk without assistance his abilities have been severely limited. He has resided in the same home for 53 years – a home in which he paid cash for. He now lives solely on social security and would greatly appreciate the financial assistance and physical assistance needed to replace his current roof.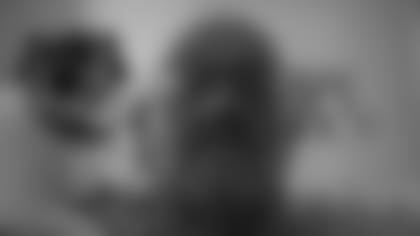 Alan D, Grand Prize Winner | Alan served in the Army National Guard as a Combat Medic for 12 years. He first enlisted in high school in 1984 and then re-enlisted in 2010 when the war on terror was in full swing. Alan is an advocate for Veteran suicide prevention and those who suffer from PTSD – a condition of which, he battles personally. Alan is now a dedicated truck driver working more than 60 hours per week and purchased his home in April 2021. He has since been notified by insurance that his roof is in dire need of repairs and must be replaced prior to April 2022. If he is unable to complete the repairs, his insurance company will be forced to cancel his coverage policy.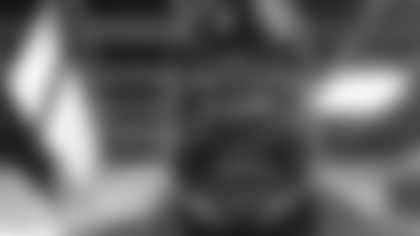 Grailing C, Grand Prize Winner | Grailing is a disabled Vietnam Era Veteran with injuries received while on active duty in the United States Air Force. He enlisted and served in the Air Force from May 17, 1973, to September 30, 1983 as an Airframe and Powerplant Mechanic. Additionally, he spent years crewing B-52D,G, and H models, KC-135A, and RC-135. Grailing's primary injuries occurred while in the Strategic Air Command (SAC) at Seymour Johnson Air Force Base in a Consolidated Aircraft Maintenance (CAM) Squadron. He is not the only member of his family to protect our country, in fact his family has served this country well for generations. His great Aunt was a spy for the Union Army in the Civil War; two great, great Uncles drove mules for Union Army in the Civil War. His Great Uncle served in WWII as a Harlem Hell Raiser and his two Grandfathers, served in WWII. In addition, his Uncle served in the Korean War, and his cousin lost his life was serving in Vietnam. After leaving the USAF in September 30, 1983, Grailing continued in the aviation maintenance field and earned an A&P Mechanic License, working at Colgan Airways, Manassas, VA for owner, Senator Charles Colgan Sr., at Presidential Air for owner Harold "Hap" Pareti at Dulles International Airport and Messier Services America in Sterling, VA. Grailing suffers from several military disabilities, including but not limited to: spinal fusion including degenerative arthritis of the spine, and lumbosacral strain with Spinal Fusion; painful lumbar spine surgical scars; painful lumbar spine and lower abdomen surgical scars; right hip osteoarthritis, right hip osteoarthritis (impairment); radiculopathy left lower extremity; radiculopathy, right lower extremity; and tinnitus. He also suffers from major depression.
Grailing and his family have lived in their home since 1986 and in 1988 their roof was replaced. Since then, trees have severely overgrown the residence and moss is growing on the roof. The rear of the roof is in severe need of repair and the gutters will need replacement as they are currently rotting off.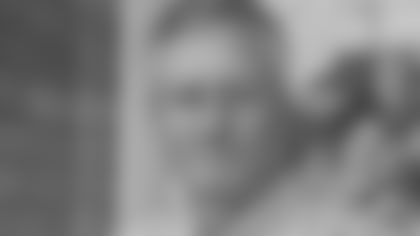 John M, Grand Prize Winner | John M. is a 20-year U.S. Navy Veteran Submariner. He has always been a hardworking man and dedicated provider for his family. He has a daughter just starting college and even though he works full time, he finds time to drop her off and pick her up from college since he can't afford to get her a vehicle because his money goes toward keeping her in school and maintaining his home. Recently John's home has suffered damage from tremendous storms, including damage by Hurricane Harvey. When John looked to the insurance company for assistance, they denied his repair claim. More recently, Hurricane Nicholas hit John's home, causing the existing roof leak to worsen. He has tried to patch and repair as best as he could, but he suffers from vertigo, so climbing becomes very difficult and dangerous. Although he is very busy, John has a hard time saying "no" when someone asks for his help. He is the neighbor you will see helping others clean up and pick up fences after a hurricane passes, while he has his own damage to take care of, because he is a kind and caring human being. He has a difficult time asking others for help, because he thinks others have it worse than him. He is a great handyman, but age and sickness are not on his side.
John W, Grand Prize Winner | John is a US Veteran, completely and permanently disabled as a direct result from Agent Orange, a tactical herbicide used in the Vietnam War. Unfortunately, he has been faced with many other medical struggles. He was first diagnosed with prostate cancer at age 40 and beat it. When his son was only 15, John spent his first of many stays at the Veterans Affairs (VA) hospital suffering from Post-Traumatic Stress Disorder (PTSD). At 64, he had a heart attack that required a triple bypass. In 2017, John had another heart attack and while in the hospital, doctors found out the prostate cancer had returned and metastasized to his bones. While waiting to meet with his urologist, John woke up one morning and was paralyzed from his waist down as the cancer metastasized on his spinal cord causing a spinal stroke. He has lived at the VA hospital for the past four years. Meanwhile, his wife Joanne lives in their home in Clifton Heights, PA and was diagnosed with breast cancer 2020. She went through chemotherapy and radiation and was just recently diagnosed with kidney cancer. Now, she must endure chemotherapy and radiation all over again. Their house is not in good shape, and they have no one to take care of it or fix it up. If anyone deserves a roof it is John and his wife Joanne for serving his country, being exposed to Agent Orange, and suffering from cancer as a direct result. He has literally given all for his country and is still giving it.
Jeremiah W, Grand Prize Winner | Jeremiah's nomination comes from his friend, Renee. When Renee first met Jeremiah, they were attending an event called FUBAR at the Community Collage he attended. At this event selected Veterans took the time to tell their stories about the experiences they had in the military, and how those experiences impacted their personal lives. Jeremiah was very honest and heartfelt as he shared the difficulties of being a father of two kids, trying to maintain a relationship with his partner, the seriousness of his Job in the military and the responsibility to his fellow man. Jeremiah is a single father who has recently retired from the military. He is man with integrity, a great sense humor, and very creative. The last few years have hit him hard financially, but he remains diligent, continuing to take care of his priorities. Jeremiah's roof is in desperate need of repair – the exterior damage and leaks are now causing damage to the interior. Due to COVID-19, the money he was saving to repair the roof is now being used to pay his mortgage. Jeremiah is deserving of this opportunity to win a free roof and would certainly not take it for granted.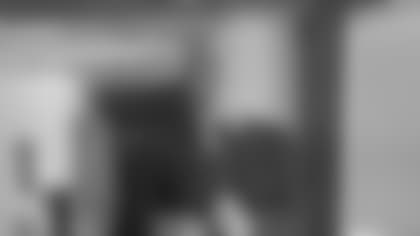 Harry H, Second Prize Winner | Harry was nominated by his neighbor for the Beacon of Hope contest. He served in the 3rd Armored Division in Germany as a Noncommissioned Officer in the Cold War for three years. His rank was Sergeant E-5. Recently, he lost his beloved wife to cancer who he devotedly cared for every day until her passing. Harry is a wonderful human being and is very giving, loving, and fun in nature and is a well-deserving candidate for this contest.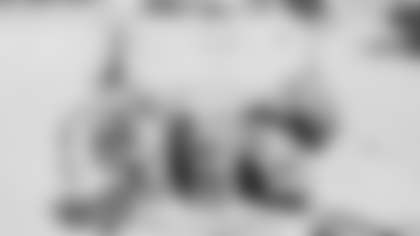 Paul B, Second Prize Winner | Sergeant First Class Paul B. served in the Army active military service from August 1989 to September 2011. His assignments included three years in Darmstadt, Germany, seven years at Fort Hood Texas, three years in Giebelstadt Germany, three years in Fort Stewart, Georgia and five years at Schofield Barracks, Hawaii. During his service, Paul deployed multiple times in support of both peacekeeping and combat operations to include the following: Operation Intrinsic Action in Kuwait, Operation MED Falcon in Kosovo, Operation Iraqi Freedom in Iraq, Operation Iraqi Freedom III in Iraq, and Operation Iraqi Freedom 07-09 in Iraq. His awards include Combat Action Badge, Meritorious Service Medal, Bronze Star with oak Leaf cluster, Army Accommodation Metal with four oak Leaf clusters, Army Achievement Medal with two oak leaf clusters, National Defense Service Medal with bronze star and Iraq Campaign Medal with six campaign stars.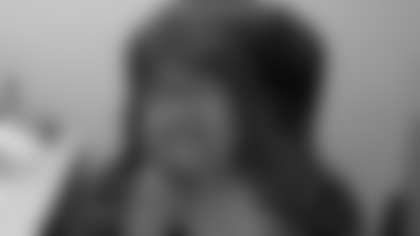 Maria L, Second Prize Winner | Maria served in the Women's Army Corps (WAC) branch of the US Army from 1976 through 1984. The Women's Army Auxiliary Army Corp (WAAC) was established "for the purpose of making available to the national defense the knowledge, skill, and special training of the women of the nation". In 1943, WAAC was given active-duty status, becoming WAC. Maria's class was the last of the Women's Army Corps (WAC). On May 22, 2004, Maria married her husband, Henry Ragins. In 2011, her husband was diagnosed with Colorectal cancer and 6 months later went into remission. In 2016, his cancer returned, and his battle began. He started having chemotherapy and radiation treatments and then had surgery on his leg due to a blood clot which ultimately left him relying on the use of a walker. After the surgery, he could no longer drive, and Maria became his caretaker. Unfortunately, in 2021, Henry's cancer became very unstable and aggressive, and he passed away on June 22, 2021. Maria is a selfless, kind-hearted, and deserving individual.
Paul S, Second Prize Winner | Paul served for 23 years in the Army retiring as a Sergeant Major. For 17 of those 23 years, he was an Operator in SFOD (Delta Force). He is an elite and decorated Veteran and he has been awarded numerous medals, including a Silver Star, the Legion of Merit and Bronze Stars with Valor. During his time in service, Paul served in every combat zone during that time including Somalia, Bosnia, Afghanistan and Iraq. Despite his numerous injuries and disabilities, he continues to work hard to provide for his family. His family grew when he met and married his wife eight years ago. Paul is a wonderful husband and he stepped up as an amazing father to his stepchildren. Three years ago, and upon their request, Paul lovingly and legally adopted them both. Paul now uses his expertise to work and volunteer as a trainer for police departments. His philosophy of "thinking behind the gun," and operational awareness has been instrumental in making changes to those programs. He also continues to serve as a contractor and provides training to military active-duty special forces units.
Paul's hobby and true passion is sailing. Sailing is his "full" retirement plan once his children are finished with college. Paul is attending the Chapman School of Seamanship in January to obtain his Professional Mariners Certification. In addition to his retirement plans, Paul hopes to use this licensed certification to give back to fellow disabled Veterans by offering sailing opportunities. However, Pauls' home was a foreclosure built in 1977 and it has needed some improvements – including a new roof.