New Home: Redskins sign 30-year lease to play in proposed D.C. Stadium and Congress gives go-ahead to build.
Redskins Alumni: Twenty-three former players living in the Washington, D.C. region adopt a formal constitution and by-laws, thereby creating the Redskins Alumni Association.
Upset Special: Redskins hold off a late comeback by the undefeated Detroit Lions (6-0), a team that had four future Hall of Famers in its lineup, and win 18-17.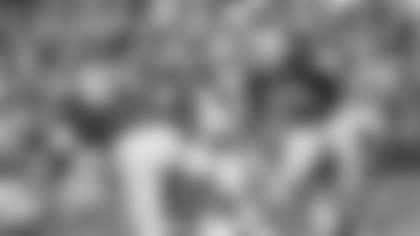 Winning Season: Redskins defeat the Pittsburgh Steelers 28-17 to finish off the season with an 8-4 record—the team's best in 10 years. One of the wins included a season-opening victory over the Cleveland Browns, who would rebound by winning the Eastern Conference crown and the NFL championship.
TD Torrent: Redskins score 21 points in 137 seconds. The Philadelphia Eagles lead 16-0 through three quarters. First, defensive end Gene Brito recovered a fumble on the Eagles' 32-yard line and quarterback Eddie LeBaron quickly threw a TD strike to Vic Janowicz. On the ensuing kickoff, the Eagles failed to field the ball and the Redskins' Ralph Thomas recovered at the 3-yard line and rolled into the end zone for another TD. Defensive end LaVern Torgeson forced a fumble on the ensuing kickoff, and the Redskins' Janowicz converted from one yard out for another score. The final score: Redskins 31, Eagles 30.