Final Seconds: In a three-way tie for first place in the NFC East and needing a win in the season finale to clinch at least a Wild Card playoff berth, the Redskins jump out to a 31-21 lead over the Dallas Cowboys at Texas Stadium, thanks to a 66-yard touchdown run by John Riggins. But Roger Staubach leads the Cowboys to a miracle fourth-quarter comeback with two touchdown passes. The 35-34 loss knocks the 10-6 Redskins out of the playoffs.
Presidential Visit: President Jimmy Carter becomes the second president ever to attend a regular season NFL game when he and Mrs. Carter see a Monday Night Football clash between the Redskins and Dallas Cowboys. Redskins win a defensive battle, 9-5.
Pardee Hired: Jack Pardee, former Redskins player and assistant coach, becomes the 19th head coach in team history.
Playoff Loss: Redskins win final four games to finish at 10-4 and earn a playoff berth for the fifth time in six years under George Allen. But the Redskins are quickly dispatched by the Minnesota Vikings, 35-20.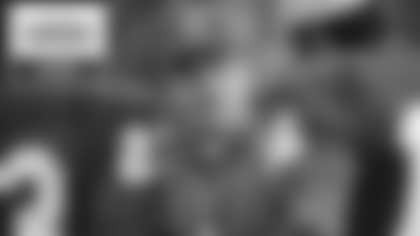 All-Time Receiver: Wide receiver Charley Taylor becomes the NFL's all-time receptions leader with his 634th career catch in the season finale against the Philadelphia Eagles.