Any opinions expressed in this article do not reflect those of the team.
The NFL Scouting Combine has come and gone, which means that now it's time to take a break from all the draft talk and shift to free agency.
The Washington Commanders, who have managed to find some quality starters since Ron Rivera took over as the head coach. Several of those players are set to hit the open market once again, and keeping them on the roster is a priority. There are, however, plenty of options for the team to sign once the league year begins on March 16.
In the meantime, Commanders.com will be breaking down some of the players available at each position. Here are the positions we've looked at so far:
Next up are the offensive linemen.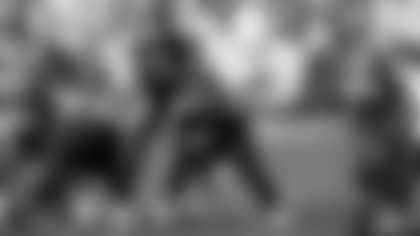 Rodger Saffold is a fairly new addition to the free agency pool. He was informed by the Tennessee Titans that he would be released to clear cap space. He's been around for a while, as he is entering his 13th season, but he's been a solid guard for the last seven years.
Prior to joining the Titans in 2018, Saffold was actually one of the highest-graded guards by Pro Football Focus. He graded in the Top 10 in 2017 and 2018, particularly for how well he performed as a run-blocker. And last season, he was the Titans' top-graded run-blocker with a 73.9.
For the most part, Saffold has been a reliable piece of the Titans and Rams' offensive line. He's started in every game he's played since 2014, and considering the Commanders have dealt with multiple iterations of their offensive line for the past two seasons, that consistency is a valuable asset.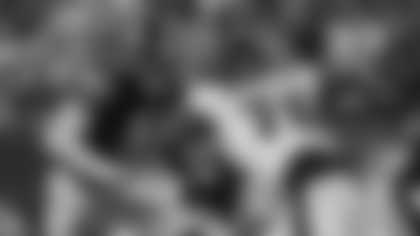 There are plenty of benefits that come with the possibility of signing Trai Turner. For one, he's a consummate starter; he's starting in 106 games since 2014. Second, he's proven that he can be an exceptional player, as he has five Pro Bowls in his career.
For the Commanders, they're in a unique position when it comes to Turner, because they already know what he can achieve. His best years came with Rivera and offensive line coach John Matsko.
Pass-blocking has been his biggest positive throughout his career. His average grade in the area during his five Pro Bowl span was 72.6, and PFF notes that Turner has some "elite tape on his resume." Turner also remembers his time with Matsko fondly, saying that he still talks to him.
"He's a guy that I lean on heavily. He's just a great coach and a great mentor to my career," Turner said during Pro Bowl week in 2019.
Despite the fact that his prime years are behind him, he's still viewed as a starting guard. Reuniting him with Matsko may get the best out of him in latter years of his career.
The stats will show that Andrew Norwell has only had one First Team All-Pro season with the Jaguars, but don't let that distract you from the fact that he's been a standout for years.
Norwell, who is also a former member of Matsko's offensive lines with the Panthers, has started in 111 games since he first joined the league in 2014 as an undrafted free agent out of Ohio State. He has excelled as a pass blocker, posting a grade of at least 70 in the area every season. In 2021, he was 13th among all guards as a pass-blocker, according to PFF, and he also received the highest overall grade for a Jaguars offensive lineman.
Norwell does have his limits in run-blocking, but would still bolster an already above average Commanders front.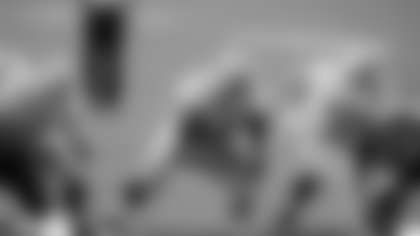 The San Francisco 49ers pride themselves on running the football, and Laken Tomlinson was one of the reasons they ranked seventh in rushing yards.
Tomlinson, who joined the 49ers in 2018, received the 13th-best overall grade among all guards in 2021 with a 73.6. It's starting to become a trend, as he's posted an overall PFF grade of 75.0 or higher for the past two seasons. He's mostly known for his run-blocking ability in zone schemes, but he only allowed two sacks last year. He's also played clean football for the most part, as he's only committed seven penalties since 2020.
Tomlinson just turned 30, but his recent performances have indicated that he's actually entering the best years of his career.