My name is Kandi and I am celebrating 13 years in the mighty United States Air Force! These next few years I am stationed at Joint Base McGuire-Dix-Lakehurst (JB MDL) as an Aviation Resource Management Instructor at the Ft Dix USAF Expeditionary Center. I get to teach numerous students from around the world, in my career field, a refresher and sometimes advanced courses. This enhances the mission with less mistakes and better control of said mission.
The last four years at my previous base took me on four deployed tours to Africa. On the 3rd tour which the chapel band and I had the privilege to be a part of, and I was at lunch when the First Ladies of Football walked in. My group invited one of them to eat with us. We met the lovely First Lady, Javai. Months down the road, I received orders to PCS (move) to JB MDL. I realized there are pro teams in the area. Since I have a dance background, a new dream was created after meeting First Lady Javai. I now have a goal to audition for the local pro teams. I decided to tell Javai and she told me about a company called Sideline Prep that can prepare me for the auditions. Networking is great!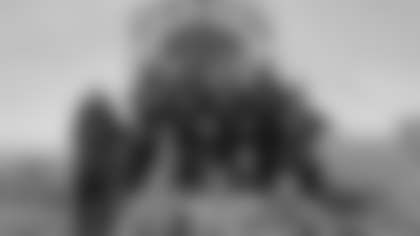 During my last deployed tour, I got to see the First Ladies, again, and meet the whole group. They are all so sweet and fun to be around. A small group of us gave them a tour and they had the opportunity to perform for deployed members at a location that would not have normally had the opportunity. After the performance, they stayed around for a small meet and greet which everyone deeply appreciated. I will truly miss the excitement of waiting for their arrival, performances (unless I get to see them again), professionalism, and sweet personalities. They really lift the spirits and bring a piece of home while we serve overseas. Not only do we get the joy to have them around, the cheerleaders that have military connections, or no connections get to give back to the military as a "Thank You".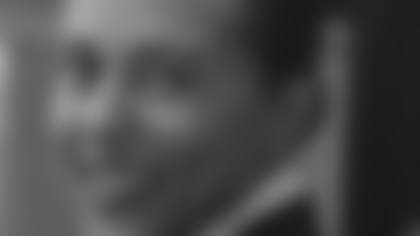 Now that I have had the experience of being a Sideline Prep Pro Cheer Playbook (PCP) "Lovely", our PCP coach (GeNienne, who is a former First Lady herself) strongly encouraged us (pro cheer hopefuls) to participate in the 2020 First Ladies Training Program. Of course I applied to the program. A pro cheer team helping everyone get the tools (poise, technique, advanced dance skills, fitness, etc) they need is a no brainer. It has already been worth every second and cent of the investment. Just as with GeNienne, and Javai, all of the First Ladies in the Training Program, especially the Director, Jamilla, truly care about us as individuals and about our growth.
After 2 years of watching them dance during the holiday season, this year, I now get to dance for them in a live virtual performance.
I know I have probably made Javai's ears fall off with all my "thank you's". But I can't thank the First Ladies enough. "I am a First Ladies raised cheerleader/dancer" and am so honoured to be part of this sisterhood.