It's with nothing but a feeling of content, and a smile on my face that I am bidding farewell to my time with the First Ladies of Football! My year with the NFL was filled with so many memories and, even in a short time, has shaped me into a woman of more confidence and grit.
I moved to DC from my small town in Indiana seven years ago for an internship, and wanted very much to be a part of a pro-cheer team. After I thought I had hung up the poms for good at the end of my fourth season with the Wizard Girls, I found myself craving a new experience and really missed performing in front of fans. I've danced since I was very little, beginning as a tap dancer and making my rounds through phases of ballet, jazz and musical theatre. I fell in love with sports entertainment dancing in college when I joined my school's dance team. As opposed to theatre dancing, where the lights and audience's attention is forced on you no matter the circumstance, sports dancing brought a new challenge where you have to fight for the fans attention; and I absolutely loved that. Having the opportunity to dance in front of a new crowd, in a new place (outdoors at FedexField!) with the Redskins Cheerleaders is something I'm so, so grateful for. I'm proud of myself for choosing to "go for it" and thankful for the judges and coaches that final auditions night in April 2019 for giving me a chance.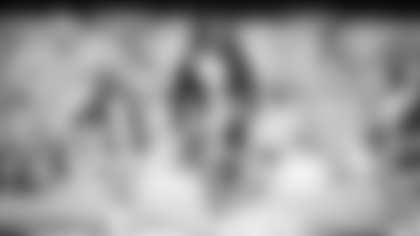 My year with the Redskins was everything I imagined and wanted it to be: challenging, humbling, magical, and a year to continue to learn and grow as a performer. I made friends with girls I know will be with me for the rest of my life. I was given the opportunity to travel to Mexico for Super Bowl LIV. I took part in fishing tournaments, watch parties, and Thanksgiving dinners -- things I would never get to experience if it weren't for how well the Redskins organization integrates us into the DC community. 
So what's next for me? I recently got married in January and my new husband and I have been enjoying some extra long quality time together as we hunker down through the quarantine! I've prided myself in working full time all five years I've been a part of a pro-cheer team, and I'm fortunate enough to be able to continue working while at home at a tech start-up. I want to dedicate more time to learning new skills and continuing to advance my career. I plan to continue dancing through local studios and class offerings -- so you'll likely see me out and about if you're also involved with the DC dance community!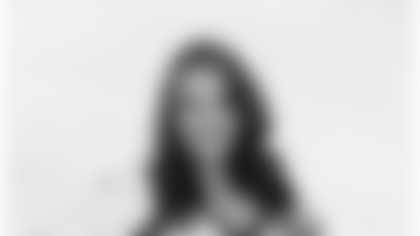 I can't let this end without thanking a few very special people: first and foremost, my Oma. Without her, I would not have continued dancing past the age of seven and I certainly would not have the confidence to do everything I've accomplished without her backing me up. I also want to thank my mom for traveling so many times back and forth from Indiana to DC for wedding and football festivities. Thank you to my wonderful husband who has cheered me on me now through one-and-a-half basketball seasons and one wild football season -- and who is now a lifetime Wizards and Redskins fan :). To my fellow Hellraisers (rookie class), you are the future of pro-cheer; I'm your biggest fan for life. To my best friend Christie, who surprised me at Howard Theatre the night I made the team, you mean so much to me. Thanks for your support and friendship. Lastly to Stephanie, Jamilla, and cap squad: your mentorship has left a mark on my life and will always be guiding me to continue to work harder, say thank you, and live in the moment.
To any hopeful woman wanting to make a pro cheer team, go for it. You have nothing to lose and only the best things to gain.