I'm Ginger and this is my second year as a First Lady of Football. It felt so great being back at FedExField cheering on the Washington Football Team in person, especially for the Salute to Service Game This specific game was special for so many reasons, but most importantly it was our Salute to Service game. This game is my favorite because it hits so close to home. My husband and I are currently stationed in Southern Maryland at the Naval Air Station Patuxent River where he is serving as a Lieutenant for the U.S. Navy. Being stationed at PAX is considered a "shore tour," meaning there are no long-term deployments, but plenty of weekly travel. While my husband is away on a mission or on a deployment, it is important for me to stay supportive and communicate as much as possible, after all, he is also away from loved ones. Fortunately, during these short DETS (detachments), I have a strong support system composed of my teammates and the other navy wives. Creating and upholding this stable foundation is comforting for both of us while he is away. I also try to maintain my daily schedule and stay busy with work as a fitness instructor and dance teacher. Not to mention, First Lady rehearsals, games and being a dog mom.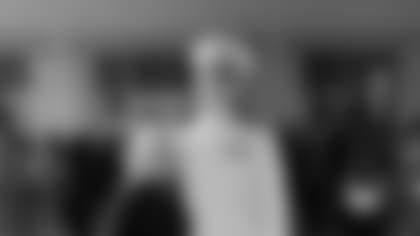 With the holidays approaching and the quality time and relaxation it brings to many, we are still anxious to know where we will be heading next as this is a common season of transition amongst military families. We have called southern Maryland home for the past two years, but just as we are getting settled into life here, it is time to discuss our next set of orders. Something we anticipate over a long period of time. This decision could relocate us across the country or overseas and it is impossible to predict the outcome. It is essential to keep an open mind when receiving new orders. A move for us, means a move for a better America. This will be our 3rd set of orders, and the relocation process is always an emotional rollercoaster. It is exciting to fantasize about the new adventure that awaits, but saying goodbye to our temporary home, and friends, that have become like family, never gets any easier. However, along our short journey from Jacksonville, FL to Patuxent River, MD we have met some inspiring people and created long lasting friendships. Relocating has forced me out of my comfort zone and yet, it has given me endless opportunities, and the First Ladies of Football.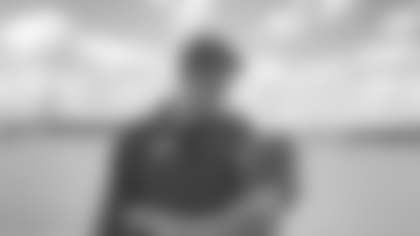 While it may seem ominous now, in the grand scheme of things, it is a small sacrifice to ensure the best people are working for the betterment of our country.