Being on the Washington Redskins All-Star Dance Team for the last three years and captain for two years, has changed me as a dancer and as a person. I've learned a tremendous amount from my coaches, and my teammates that I now call my sisters. When I first joined the team, I knew it was going to be hard. I've never been on a team before, and it was hard to learn how to dance as a whole and not as multiple individuals. As a dancer, you need to be mentally and physically prepared for many long and hard practices. The night before a competition we performed our jazz and hip hop back-to-back to prepare ourselves. I'm not going to lie - rehearsals before competitions were always the hardest. All of the corrections, changes, and formations from the practices before you have to remember and apply. During those days, it's incredibly draining along with feeling like it was not getting any better. But you have to remember that it isn't just you on the team other girls may feel the same way and you all have to work together to come out on top. 
Walking into my second year on the team I knew I wanted to work harder than ever before. I wanted to win more and push myself past my limits. Furthermore, we had some new coaches join the All-Star family WRC Ceci and WRC Katy along with forming a junior team. With having juniors on the team I didn't just want to be a teammate to them - I wanted to be a big sister not just inside the studio but outside. Before and after practices I would help them with their double pirouettes or anything else they would need help with. This was the year I was named captain which was a huge honor and I had the best support from my teammates and coaches. It was an amazing season, where Junior hip hop won first place at the 2019 National Dance Team Championship in Orlando, Florida. I couldn't be any happier or prouder of my amazing teammates.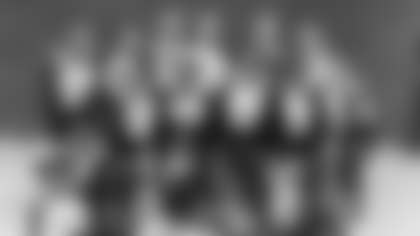 My senior year on the team went by in a blink from dance camp to 2020 Nationals in Florida. Before starting the All-Star season, I loved going to Teen Dance Camp to learn new techniques, meeting new dancers and reconnect with old teammates. One of my favorite parts of camp is our technique groups. We get to be challenged with different across the floor combinations. In addition to participating at the Teen Camp, I was able to help with the Junior Dance Camp as well which was so fun watching these young ladies full of so much energy and spunk. This year we were also able to dance with the First Ladies of Football at pregame events around the stadium at a few games, which was an unforgettable experience. I loved how we were able to dance with them because they are such an inspiration to us All-Stars. 
When the seniors and I were sitting down for awards at nationals this year we were all pretty nervous and didn't know what to expect. When the announcers got to our divisions and said we were the 2020 National Champions for both jazz and hip hop, I couldn't believe it. All of our hard work paid off. We then focused our attention on our junior team, screaming so loud for them when they performed. Then it happened - our juniors ALSO became 2020 National Champions along with their big sisters. With all of our wins we had to celebrate at Disney World, that's a day I will never forget.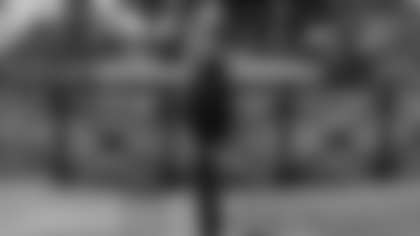 It's the best feeling knowing all your hard work, never missing a practice, coming in early leaving late, and dancing through the pain earns you a title that you get to have for the rest of your life. I'll always remember that I am a 2020 National Champion with the Washington Redskins All-Stars. I couldn't have asked for better sisters to share my last year on the team. And to my coaches, I can't thank you enough for all that you do! Thank you for teaching me not just to dance but to perform big and also to step up and become a better teammate, leader, and young woman. Thank you!