Hola, Washington Football Fans! First Lady Julia C. here - I'm celebrating Hispanic Heritage Month and I want to give you a "taste" of what it's like to be Mexi-Rican! With one grandparent from Puerto Rico and another from Mexico, I grew up with a big mix of culture. My immigrant grandparents have always instilled the values of humble beginnings, hard work, family, and remembering our roots.
Since family and food are a huge part of who I am, I couldn't resist writing about my big, loud, and involved family that seems to always gather in the kitchen. If we're not in the kitchen eating endless chips and salsa, we're singing and dancing to Latin classics from artists like Marc Anthony to Tito Puente. And yes, we love "Despacito" with Luis Fonsi and Justin Bieber.
At a typical gathering, the whole familia flock to my Titi Maria's house just in time for a family toast right before we make ourselves a plate for dinner. In Spanish we say "Tia" for aunt, but in my family, we say "Titi" as a term of endearment. And as for my uncles, we just say "Uncle," because that's how Spanglish works! 
So, we're all at my Titi Maria's house and what has she prepared for us? 
From the Mexican side, we have Spanish Rice, Salsa Rojo y Salsa Verde, and refried beans. Uncle Roberto is always on Guacamole duty and we can't forget the homemade tortillas! One of my favorite childhood memories with my Abuelita (Grandmother) was sneaking fresh tortillas from her tortilla basket while she was cooking.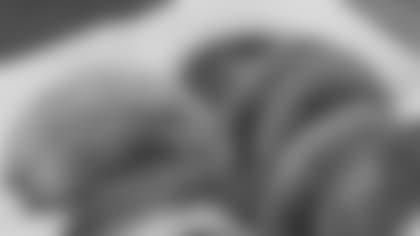 From the Puerto Rican side, we might have a sweet and salty snack of Platanos Fritos AKA fried plantains. Fried savory ground beef hand-pies, we call "Pastelillos," will also be on the table. And we always insist that my Titi Carmen brings her famous Pernil. Pernil is a slow-cooked pork shoulder seasoned with a boat load of garlic. 
As you can imagine, the house smells incredible at this point. Before eating, my family makes a big circle, raises a glass, and my Papi (Dad) makes a toast. We toast to our accomplishments and we remember loved ones that have passed, like my Abuelitos. Most importantly, we toast to the fact that we can be with each other. At last, we pile up our plates and tuck the Puerto Rican Pernil into our Mexican tortillas, perfectly and logically blending the two cultures. 
Being Hispanic is more than food and family. It's how our community respects each other's journey and is so willing to celebrate each other. I am proud that my grandparents came from Mexico and Puerto Rico, but I am even more proud that they put new roots in our Nation's Capital and gave me a life as an American. Today, my Abuelitos' remains are at the Arlington National Cemetery, honoring and representing the contributions that Hispanics have made and continue to make to this nation.  
Thanks for reading and celebrating Hispanic Heritage Month with me, Washington Fans! I can't wait to make you a plate at our next big family gathering!