In the fall of 2019, James Ford, the head coach of the Culpeper County High School's varsity football team, was supposed to be leading the Blue Devils from the sideline. He was supposed to be dressing for the crisp air of high school football gamedays and delivering rousing halftime speeches in a locker room.  
Instead, that first football season, Ford found himself much farther from school grounds than he could have ever imagined as he fought leukemia.  
"I was basically coaching from the hospital room," Ford recalled. "I had my iPad and my computer with me. Coaches would call me all the time. Up until a certain point midseason where my doctors told me I had to shut it down. That's when my treatment became more intense, and I couldn't keep up the schedule of a coach -- even though I wasn't there -- and go through treatment at the same time." 
After seeing positive effects from the treatment, Ford started to slowly work his way back into coaching Culpeper County in 2020. The COVID-shortened, seven-game season that year provided an opportunity for him to ease back into his role, and from there, "it's been full go ever since." Now in remission and receiving chemotherapy every day, Ford continues to conquer challenges and be an exemplar for his team and community.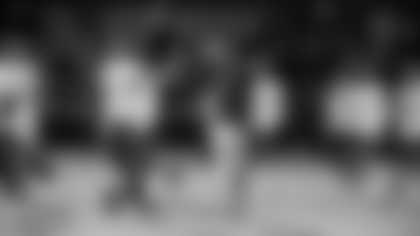 For his efforts as a Culpeper County High School role model, the Washington Commanders Charitable Foundation has named Coach James Ford its High School Coach of the Week. As part of the Coach of the Week honor, the Commanders will host Ford at their Oct. 9 game at the Tennessee Titans and the Culpeper County High School football program will receive a $1,000 grant.
When Ford was delivered his diagnosis in 2019, he vowed to approach the disease with a fighter mentality as best as he could.
"I didn't want to let [cancer] take me away from the things that are important: family and football," Ford said. "I wanted to see my girls grow up. I really wasn't going to be defeated by this at all."
In that commitment to battling, Ford's support systems became crucial. When describing his journey with cancer, he is quick to credit the "great family unit at home and great family unit at school" that have helped assist, comfort and empower him in innumerable ways.
"My coaching staff, Coach Nobbs [Culpeper County HS activities director] and the administration here do really good job of picking me up," Ford said. "They know when I'm struggling. They do a great job of helping me figure out how to get through practice and keep my energy level where it needs be until I get home."
The everyday chemotherapy is draining. After mustering the energy for a practice or game, Ford said, a lot of times "it's just take a shower and go to sleep." He has to go into the hospital once per month to receive treatment and step back for a few days after to let his body recuperate. Even in those moments, when the biggest priority should be his own healing, Ford finds himself missing his home away from home at Culpeper County.
"I just love being around the people," Ford said. "They make it fun every day. On days that I get treatment, I kind of get sad because I'm like, 'Dang, I'm not going to be around the people I want to be around.'"
That love for the Culpeper County High School family informs one of his big passions: community service. He is enthusiastic about instilling the importance of giving back in his team. He has taken a lead on organizing community clean ups, youth football camps and trips to the local food bank.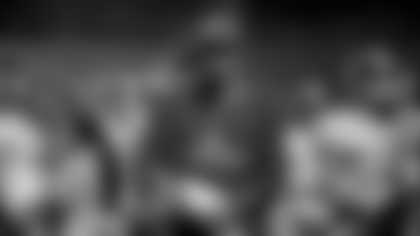 "Coach Ford has done a tremendous job for not only us, but for the community," said Culpeper County athletic director David Nobbs. "It goes beyond the X's and O's. He's everything you want in a coach." 
In the community he is known for his positive demeanor and as someone who "is always smiling," according to Nobbs. Gratitude is easy for Ford to feel, particularly after his hospital stay. 
"I just look at it like, I'm around something that I love. I love the game of football. It's my passion. I love teaching young people," Ford said. "There are always good and bad days, but sitting in the hospital and looking at people around me, I know there's always gonna be worse…I look at it four years ago, I might not have been here." 
Ford considers every day to be a blessing. 
"Seeing these guys every day on the football field, seeing my students every day in the classroom, there's no need to be down about it when I know that, when I wake up, I got another day to impact someone's life in a positive way," he said.