DeAna Tyler
Senior Marketing Manager, Engagement Platforms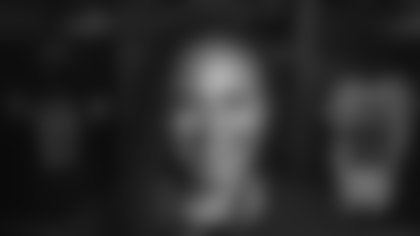 Title: Senior Marketing Manager, Engagement Platforms
Time at the Commanders: 1 year, 4 months
Describe what you do at the organization. What's your favorite part about what you do?
"My role is responsible for developing and executing programming around fan engagement activations. In my role, I serve as an advocate for the specific fan-focused segments to enhance our fan experience and deliver value to our corporate/community partners. In my role, I work to ensure that key assigned demographics are represented/activated across key team initiatives and tentpole events by partnering with our Diversity, Equity, & Inclusion, Community Relations, Alumni, and Merchandise departments. 

My favorite part about what I do is creating new memories for fans and their families. The Washington Commanders play an important role in our communities, and to be a part of that positive impact makes a difference."
What inspires you to come to work each day?
"I am inspired to come to work each day because I get to live out a reality that used to be a prayer. I have always loved and been surrounded by sports. So, I wake up everyday and tell myself, "Do you remember when you were praying for this?" Another thing I think about is, "You get to work in professional sports!" For me, sports is one of the few things in the world that truly unites people. I get to be a part of making those unforgettable memories happen for others, and that's special."
What's a work-related accomplishment that you're really proud of?
"I am really proud of the Inspire Changemaker Award honoring. The Changemaker Award is an NFL initiative that acknowledges an individual who is making a difference in their community with their social justice work, either individually or as part of a non-profit organization 

This year we honored LeGreg Harrison, who is the co-owner of The Museum clothing store and Future Moguls, Inc. We were able to donate $10,000 to his non-profit organization, gifting him a surprise celebration with his family and friends, and sending him to the Super Bowl."
What motivated you to want to join the WIN leadership team?
"I was motivated to want to join the W.I.N. leadership team because of how I felt when I first began working here. I moved to a new city, started a new job, and had a desire to meet new people. I didn't know how to make that happen, and I learned about W.I.N. I want to be part of the support system that I needed when I first got here, and that I still need today."
What is a current, past or future W.I.N. project or initiative that has excited you?
"I was excited about the W.I.N. Happy Hour event. It was our first event as the new leadership board, and I really hoped that the audience would buy-in to what we expressed as our reason for being here. I loved the feedback and notes that we received, and I am looking forward to putting it into action."
What type of impact are you looking to have with W.I.N.?
"Through W.I.N., I hope to create an inclusive environment where women and allies feel like they have a voice and a community across the organization. I hope to assist in creating a safe space for everyone to be their authentic self."