Lindsay Coachman
Coordinator, People Operations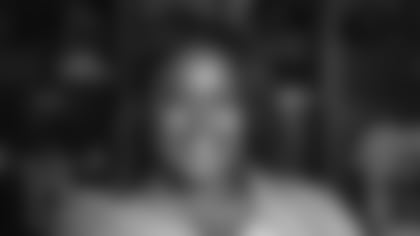 Title: People Operations, Coordinator
Time at the Commanders: 1.5 years
Describe what you do at the organization. What's your favorite part about what you do?
"In my role, I work to build our internal culture. I implement and manage programs that bolster our employee experience. This spans wellness programs, on-site amenities, internal tentpole events, and our internal communications. In addition to this, I also manage our Intern Program. My favorite part is observing the direct, positive impacts the programs I manage have on my colleagues, our organization, and our culture"
What inspires you to come to work each day?
"I am inspired by the opportunities to re-commit to our organizational vision each day I come to work. There is truly an excitement to build and innovate across the organization. Knowing that we are all committed to excellence, really inspires me to approach each day as an opportunity for greatness."
What's a work-related accomplishment that you're really proud of?
"I am really proud of the programs I have helped launched to date. Specifically, I am proud of our Internship Program. Since joining the Commanders, I've had the opportunity to refine our program into something that is both experiential and developmental for each class. I redesigned the onboarding experience, rolled out a leadership speaker series, and every intern now has access to professional development sessions. I appreciate the opportunity to create pathways into the industry and doing that with the Commanders has been a special experience for me."
What motivated you to want to join the WIN leadership team?
"Throughout my life and career, I have benefited from having access to women in leadership roles and development opportunities centered around women's development. Joining the W.I.N. Leadership team affords me the ability to contribute to our internal efforts of building a community for women and our allies. Dedicating time to W.I.N. aligns with my commitment to ensuring there are spaces for women's voices to be elevated and amplified – paying it forward like others have done before me."
What is a current, past or future W.I.N. project or initiative that has excited you?
"The W.I. N. Leadership team has a lot of dynamic programs planned for our members this season! I am excited by our 'When You WIN, We WIN initiative.'This is basically an effort to make sure that each WIN member can see their interests, like personal development or community involvement, reflected in our programming through a series of micro-programming."
What type of impact are you looking to have with W.I.N.?
"The impact I wish to have with WIN is to foster a sense of community that members say positively impact their employee experience with the Commanders. By providing opportunities for mutual understanding, development, and connection across the organization, I hope WIN will bolster our collaboration and contribute to our culture of innovation and inclusion."