Taylor Laurer
Vice President, Live Events, Ticket Services & Operations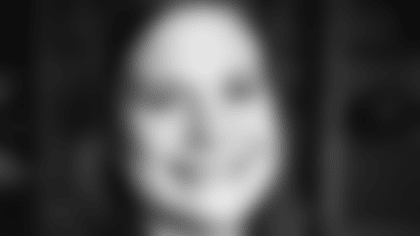 Title: Vice President, Live Events, Ticket Service & Operations
Time at the Commanders: 2 years
Describe what you do at the organization. What's your favorite part about what you do?
"I oversee all live events that come to the stadium. This includes major concerts and other sporting events. In addition, I oversee our ticket service and retention team that works with all of our season ticket members in creating the best Gold Member experiences and retaining their season ticket every year. I also oversee the Ticket Operations team that operates our box office. My favorite part of my job is the people and being able to work with a variety of different departments across the organization."
What inspires you to come to work each day?
"As a working mother, I'm inspired to set an example for my daughter so she knows that she will be able to accomplish anything she sets her sights on. Similarly, helping to grow the next generation of women leaders in this organization provides inspiration on a daily basis."
What's a work-related accomplishment that you're really proud of?
"I'm proud of how we've developed a platform for our season ticket members that allows them to feel part of the Commanders family all year round through personalized benefits and events. This is how being a season ticket member with us goes beyond just football and allows our season ticket members to truly feel part of this organization as they are our most important asset."
What motivated you to want to join the WIN leadership team?
"I want the women of the Washington Commanders to feel supported and help create opportunities for them that they might not have anywhere else."
What is a current, past or future W.I.N. project or initiative that has excited you?
"I am excited by the networking opportunities we are going to create for the members of WIN outside of just the Commanders network. I think it is important for the members to get to know the other women in the D.C. area that are making substantial differences in the business world."
What type of impact are you looking to have with W.I.N.?
"My hope is to be a successful member of the leadership team by providing members of W.I.N. a group where they feel they are growing both professionally and personally."