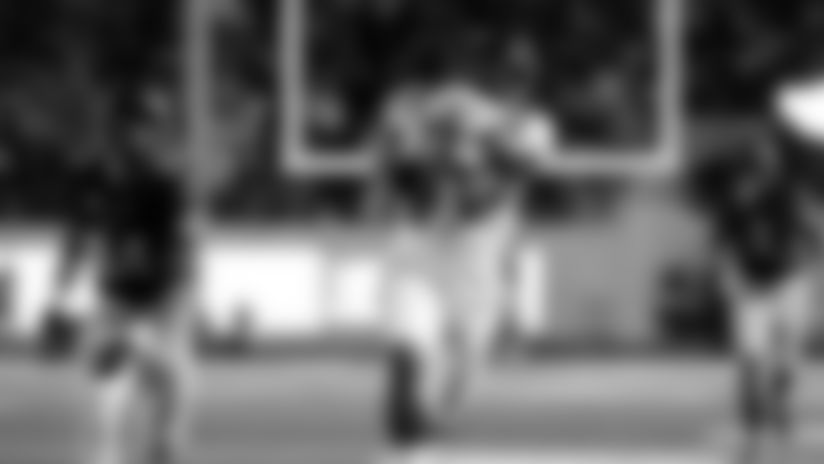 "Metcalf is the best wide receiver in this draft," Wilson writes. "He'd give whomever will be under center for the Redskins a legit downfield playmaker."
In three seasons in Oxford, Metcalf appeared in 21 games for the Rebels. After a shortened 2016 freshman season due to a season-ending foot injury he bounced back in his redshirt freshman season in 2017 where he started all 12 games, recording 39 catches for 636 yards (16.6 avg. per catch) with seven touchdowns while being named to the SEC All-freshman team.
In 2018, Metcalf started in seven games, hauling in 26 catches and totaling 569 yards while recording five touchdowns for an Ole Miss offense that ranked ninth in college football in total yards per game (510.5).
The 6-foot-4, 230-pound receiver recorded a staggering average of 21.9 yards per catch which led all Rebel receivers, a welcoming statistic as the Redskins have lacked a true deep threat since the departure of DeSean Jackson prior to the 2017 season.
Listed as the No. 1-overall wide receiver on Draft Network.com, Jon Ledyard of the site mentions Metcalf has "size, speed, quickness, high-point ability and vertical prowess to make him a truly special prospect. "
"Receivers with Metcalf's raw talents don't come around very often. He is absolutely not fully developed yet, so his landing spot will be key to reaching his lofty peak in the NFL," Ledyard writes. "Ole Miss' offense did him no favors by limiting him to a predictable linear plane as a receiver, so a diverse approach in the NFL could unlock even more potential. Metcalf has to get better at the little things by being more efficient with his footwork and consistently finishing in the air, but he has no true weaknesses. His movement skills are top-notch, he's explosive and physical after the catch and he can run by defensive backs as easily as he can outwork them at the catch point. He should be one of the top receivers off the board in April."