The Redskins have plenty of needs to address this offseason, but finding a new starting tight end has to be near the top of their list as free agency is set to begin on March 18 at 4 p.m.
The Redskins struggled mightily at the position in 2019 after both of their top options -- Vernon Davis and Jordan Reed -- were out for most or all of last season with concussions.
As a result, the Redskins received little production from their tight ends. Luckily, there are many quality players available in this year's free agency class who could help the team fill that gap.
Below are five tight ends the Redskins could target this year.
1. Austin Hooper, Atlanta Falcons
There are many who see Hooper as the top tight end in this year's free agent class, and it isn't hard to see why that is the case based on his stats.
Hooper appeared in 13 games last year and only started in 10, but he still managed to have his best season with 75 catches for 787 yards.
There were only five tight ends who produced more yards than Hooper last year; a list that includes Travis Kelce, Zach Ertz and George Kittle.
Hooper also grabbed six touchdowns in 2019, which tied him for fourth with Ertz and Kyle Rudolph.
Hooper has consistently improved ever since the Falcons drafted him in the third round of the 2016 NFL Draft. His targets, receptions and touchdowns have increased every year, and he has a 77.3% catch percentage.
Hooper's production has jumped significantly in the past two seasons. After totalling 68 receptions for 797 yards and six touchdowns, he increased all three of those numbers with 146 receptions, 1,447 yards and 10 touchdowns in 2018 and 2019, both of which ended in Pro Bowl selections.
At 25 years old, Hooper has appeared in 59 regular season games. He is projected to have several suitors this offseason, but should the Redskins manage to sign him, Hooper would bring a refreshing level of consistency to the position.
2. Hunter Henry, Los Angeles Chargers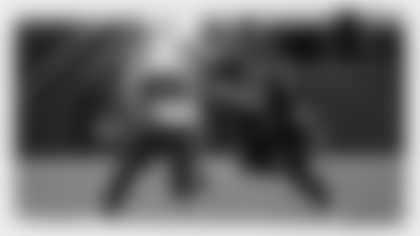 Henry has had a history of injuries in his career. He has yet to play a full season and was out all of 2018 with a torn ACL, but he has been one of the better tight ends in the NFL when healthy.
Like Hooper, Henry is a product of the 2016 draft. The Chargers selected Henry in the second round, and he was a much more effective weapon early in his career as opposed to Hooper. Henry amassed 478 yards and eight touchdowns in his rookie season. He also started in 10 games while averaging 31.9 yards per game and nine yards per target.
Henry made his return for the 2019 season opener against the Indianapolis Colts, but after catching four passes for 60 yards, he suffered a knee fracture that kept him out of four games.
Henry finished the 2019 season in the top 10 for his position in receptions (55), yards (652) and touchdowns (5). He also had career highs in terms of targets (76), yards per game (54.3) and receptions resulting in a first down (36).
Due to him missing the 2018 season, he has appeared in fewer games than other free agents on this list. However, he has started in 85% of the games he's played in and has seven more starts than Hooper.
3. Eric Ebron, Indianapolis Colts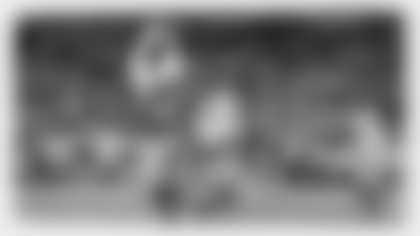 When it comes to sheer athletic ability, it's possible that Ebron has most out of any free agent tight end available this year.
Standing at 6-foot-4 and weighing 253 pounds, Ebron was one of the league's best tight ends from 2014-18. During that four-year stretch, Ebron averaged 643 yards and had at least 10 yards per reception in each of those seasons. He was also one of Andrew Luck's favorite pass catchers with an average of 88 targets per season.
Ebron's best season by far came in 2018, which ended in a trip to the Pro Bowl. His 750 yards, 66 receptions, 46.9 yards per game and 13 touchdowns were all career highs.
If there is any weakness to Ebron's skillset, it would be his drops. He has an overall catch percentage of just 62.9%, which is much lower than Hooper or Henry, and has rarely gone above 62% in that category. His highest catch percentage was 71.8% in 2016.
Ebron had a dip in production in 2019 with just 31 receptions for 375 yards, both of which are his lowest totals since his rookie season.
Still, Ebron has more touchdowns than most in this year's free agent class and was one of Luck's most reliable options throughout his career. There is a good chance he could do the same with the Redskins and Dwayne Haskins.
4. Blake Jarwin, Dallas Cowboys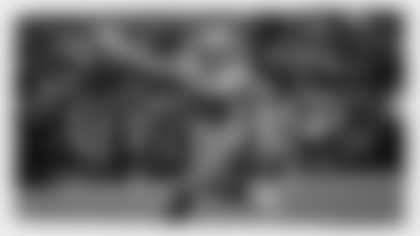 Jason Witten has been one of the most reliable tight ends in recent memory and will likely go down as one of the greatest players in Cowboys history.
But after coming out of retirement at 37 years old to play in his 16th season, the Cowboys needed to pair him with a younger player.
That's where Jarwin came in.
Jarwin has the least experience of any player on this list. He also has the least production. In three seasons with the Cowboys, Jarwin has 58 receptions for 672 yards and six touchdowns.
There are, however, several factors to consider when looking at his stats. The Cowboys offense has been filled with offensive weapons for the past two seasons. In addition to Dak Prescott, Ezekiel Elliott and Amari Cooper, the Cowboys also have Randall Cobb and Tavon Austin on their receiving corps.
With all that talent on one side of the ball, it can be difficult to spread the ball around to everyone.
There's also Witten's return to consider. Witten had one of his worst statistical seasons in 2019 with 529 yards, but that was still good enough for 14th in the league.
Jarwin might need a new team to have a chance at getting more production. The Redskins would certainly offer that, and if they either pass or miss out on the other top free agents, Jarwin would be a solid backup option.
5. Vance McDonald, Pittsburgh Steelers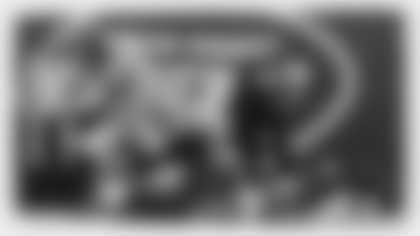 You likely won't find McDonald on any list of the top free agents available this year. At 30 years old, he's one of the older players in the 2019 class, and his stats aren't as good as other players who have been in the NFL for a similar amount of time.
But in the past three seasons since signing with the Steelers, McDonald has produced similar statistics to some of the other, more desired free agents set to hit the open market this offseason.
Since 2018, McDonald has 883 yards, which is only 242 yards fewer than Ebron in that same amount of time. He has seven touchdowns -- only three fewer than Hooper's 10 -- and he averaged 12.2 yards per catch in 2018, which is more than Henry averaged in 2019.
He also has the most experience out of any player on this list. He played with the San Francisco 49ers during their Super Bowl appearance in 2013, and he's spent the last three seasons catching passes Ben Roethlistberger.
Signing McDonald would likely put more importance on getting a young tight end in this year's draft, but that will still be a priority regardless of what the Redskins do in free agency. With all the attention that the top tight ends will demand, the Redskins should have a backup if they can't land one of them.
McDonald is an experienced veteran who could offer that, and he could be an example for any young player the Redskins pair him with for the 2020 season.