The opinions expressed in this article do not reflect those of the team. 
The first week of the Washington Commanders' training camp is officially in the books. 
The team went through four practices after reporting to the facility on July 26 -- two in jerseys and two in shoulder pads. It was a time for players to get back into the groove of things, but there were some strong moments from each day that flashed each unit's potential. 
"A lot of optimism, more so than anything else," Ron Rivera said after the first practice. "That's what it really is. Everybody comes in with a good feeling, all that stuff, but for us, we've gotta make sure it's about the evaluation process and we gotta continue to look at what we have and build on it." 
There were several players who highlighted the past week, but here are four to keep an eye on heading into Week 2 of camp.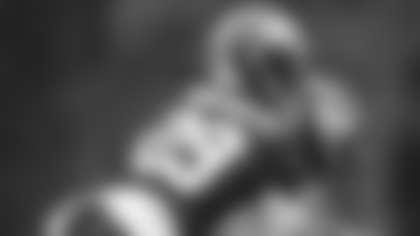 Each member of the starting secondary has had their moments over the last four practices, but Kendall Fuller has been on a tear unlike most of his fellow defensive backs. 
Fuller, who finished the 2021 season with a career-high 16 pass breakups, has been a problem for Carson Wentz and the rest of the Commanders' quarterbacks. He's locked down multiple receivers, including the likes of Terry McLaurin, who had a pass batted away from him by the six-year veteran during Friday's practice. 
One of his best highlights came on Thursday, when the defense shut down the offense for most of the day. Fuller popped a ball away from Dyami Brown, who had the pass from Wentz hit him in the chest, which allowed Cole Holcomb to come up with an interception. 
The play set the tone on defense for the rest of the day, which is to be expected from one of the clear leaders on the unit.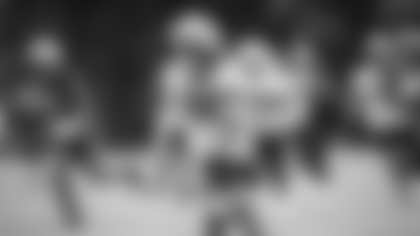 The Commanders' eight-player draft class is still adapting to the NFL. Still, Cole Turner took advantage of his opportunities with Logan Thomas and John Bates dealing with injuries and showed once again why Rivera is so high on him. 
Turner has been a reliable target all week, showing off his 6-foot-6 frame in team drills. His best day came on Saturday, when he had two touchdown catches during red zone drills and a grab during two-minute drills. 
Turner still has much to learn when it comes to blocking, but he's been spending extra time with tight ends coach Juan Castillo after practice to work on techniques. Even if he doesn't have the blocking portion of his position mastered by Week 1, his abilities as a pass-catcher should be invaluable.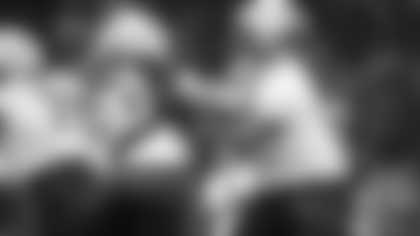 With Chase Young on the Physically Unable to Perform list for foreseeable future, it was expected for Montez Sweat to step up in his absence. He wasn't at practice on Saturday, but he did exactly that during the first three days. 
Sweat has made a habit of blowing up plays in the backfield. He got by Charles Leno with ease on the first day for what would have been a sack on Wentz, and he hawked down Turner after the tight end made a catch near the sideline on Friday. 
The best moment from Sweat came on Thursday, when he beat Armani Rogers on a play and yelled at the offense after the play was over, "Don't put a tight end on me!" 
Sweat had a difficult 2021 season for several reasons. Now, he looks dedicated to having a bounceback performance in Year 4 of his career.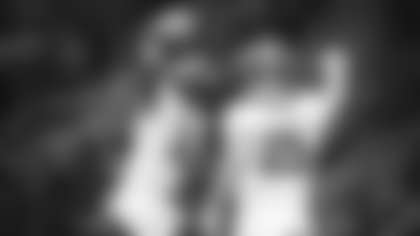 There are a few receivers who could make a case to be on this list, but seeing as Brown got one of the best catches of the week, the former Tar Heel gets the nod. 
The play came on Friday during team drills, when Wentz slung the ball down the left sideline with Brown being covered by Fuller. It looked like Fuller was about to come away with an interception, but Brown wrestled the ball from his grasp and held the ball in the air to confirm the catch. 
Those kinds of plays are what Brown was drafted for; he was one of the best deep threats in college football back in 2020, but he didn't have many opportunities to show that during his rookie season. 
That hasn't been the case so far in camp, as he had a touchdown and another sideline grab during Saturday's practice. Brown has hinted that Year 2 will be big for him, and to his credit, he's backing that up.