My lingual braces from Dr. Saba at Saba Orthodontics were applied a little over 6 months ago and my smile has made such a tremendous improvement since then. I attend my appointments every 4-5 weeks and each visit is more exciting than the last because I am so proud of the progression that is being made. With any orthodontic appliance, there will be some initial discomfort but Dr. Saba's office is always accommodating whenever I need an emergency appointment for a wire snip or just to take a look at something that may be concerning me.
Her and her staff are so knowledgable about their craft and always have a resolution for any concerns or discomfort I may experience during my journey. Additionally, I have a severely deep overbite and currently, we are at the stage where I needed to have Temporary Anchorage Devices (screw-like implants) placed into my jaw bone to help decrease my bite. Initially, I was scared to undergo anymore oral surgery but I trusted Dr. Saba made the best and most efficient decision regarding my treatment. Post-surgery, I am astonished at the progression thus far! Their proficiency never ceases to amaze me! Saba Orthodontics has done so much to personalize and accommodate my smile transition and their genuine compassion towards their patients is what makes this journey that much easier.
No matter the age, many people may be afraid of dental and orthodontic treatment but if they were to work with Saba Orthodontics, I guarantee they would no longer feel any apprehension after one consultation (and that's coming from somebody whose had over 8 years of orthodontic and severe dental treatment!). They really do care about the overall health of your mouth and will do everything possible to correct your smile! I am so thankful that I am undergoing this journey with Dr. Saba and her staff and I am excited to see what the next few months will have in store!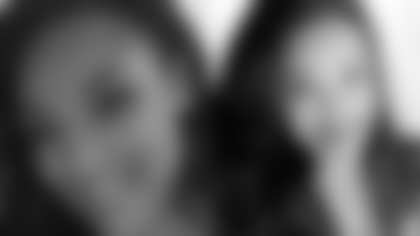 For nearly my entire life I've been insecure about my smile. As a child, and even through my teenage years, I was often ridiculed about my teeth. My peers and family would routinely make jokes about how crooked or how yellow they were. Though I generally had "tough skin," I took many of those remarks to heart and allowed it to destroy my confidence. I became so self-conscious about my teeth that I would never smile in photos and would always cover my mouth while laughing. My teeth even made me apprehensive to meet new people because I was afraid what they would think about me when I opened my mouth to speak.
My mother noticed early on that my dental state was making me uncomfortable, and she decided to seek orthodontic treatment even though we could barely afford it. For 7 1/2 years, I underwent several extractions and various oral procedures, in the hopes that I would gain a smile I would be proud of. Unfortunately, the treatment did not prove to be successful, and two years after the removal of my first set of braces, I found myself back in a space I was all too familiar with. I was left with a smile that left me with a feeling of angst and dental bills that were through the roof.
About a year ago, I routinely got rejected for jobs, and auditions and I couldn't understand why.  Finally, I mustered up enough courage to ask why I didn't get that particular gig and was blatantly told it was because of my teeth. All the anguish from my childhood years suddenly rushed back to me and I was left at a very low point; but not for long. I decided to try everything I could to fix my smile and my self-confidence. I tried every quick fix under the sun, and got consultations for so many cosmetic dental procedures that were just simply unaffordable. I needed a permanent solution and meeting Dr. Saba gave me that opportunity.
When I first met Dr. Saba, I immediately felt comfortable with her. She didn't make me feel any less of a person because of my flaws, like many other dental professionals have in the past. Her warm and genuine disposition was just the icing on the cake of the great orthodontic work she's provided to the DMV area. During my consultation with Dr. Saba, we discussed what was important to ME about my smile, which I thought was great! She recommended the best treatment option for me, which was lingual braces, and it was one of the best decisions I've made in my life. They also provided me with flexible payment options to make acquiring my perfect smile affordable!
Honestly, when I first started my treatment, it wasn't easy. I struggled with learning how to talk and eat with my new appliances. I would often reach out to Dr. Saba to give her updates and ask her questions about my new experience with my braces. No matter what time of day it was, she ALWAYS took time to respond to me. Whether it would be via email or through personal text, Dr. Saba and her associates were always there providing me with advice, tips and encouragement to help me get through the rough times. I have yet to experience an orthodontic provider that provides such excellent and genuine service to their patients. Dr. Saba at Saba Orthodontics has done more than just fix my smile, she's restored my confidence and self-value, and for that I will be forever grateful!
For more information about Saba Orthodontics, click here.