To the greatest fans in the NFL,
After 5 "Hail" raising years with the Washington Redskins, I will be hanging up my pom-poms.  My experiences as a Washington Redskins Cheerleader and Ambassador have been the most amazing years of my life. I have been with the Redskins Cheerleaders Organization since I was 19 years old and have grown into the woman I am because of this wonderful organization.  I have had the honor of being 2010 Rookie of the year and the 2012 Cover Girl of the Redskins Cheerleader Calendar. I will be forever grateful for these honors.
As I say my final farewell as a Redskins Cheerleader, I am truly humbled and overwhelmed by all the support I have received over the years.  Redskins Fans are truly the greatest fans in the NFL. I enjoyed meeting you at events and singing Hail to the Redskins with you on Game Days. Thank to the Redskins Organization for allowing me endless opportunities to travel all over the world and allowing me to follow my dreams. To my fearless leaders, Stephanie Jojokian and Jamilla Keene, thank you for being strong role models for me. You always believed in me and supported me and I will always be grateful for that.  Thank you to my teammates for inspiring me everyday and being my sisters.  We are truly a sisterhood that nobody will ever understand. Most of all, Thank you to my biggest fans: Mom and Dad. Not only are you the biggest Redskins Fans around, but also you have been there for me through everything and thank you is not enough. I love you both very much.
Although I am closing one of the biggest chapters of my life, I know that I will always be a part of the Washington Redskins. The Redskins Cheerleaders are a legacy and a sisterhood that I will always be a part of. "Once a Redskins Cheerleader, always a Redskins Cheerleader."
Thank you everyone to everyone who has supported me in my journey as a Redskins Cheerleader.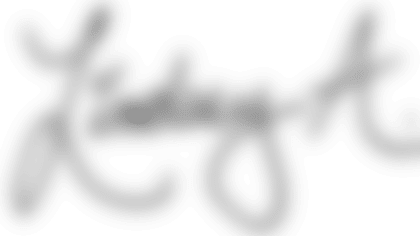 Ambassador '09 Cheerleader '10, '11,'12, '13