Each week during the 2014 season, Redskins.com's Stephen Czarda will highlight ONE key component to each week's matchup, brought to you by FedEx One Rate.
 
This week's "One To Watch" is the matchup between the Redskins' young cornerbacks and the Cardinals' top wide receivers.

---
---
*
The Washington Redskins will have their hands full on Sunday containing the Arizona Cardinals' one-two punch at wide receiver.

On one side for the NFC West counterpart is eight-time Pro Bowler Larry Fitzgerald. On the other is former first-round pick Michael Floyd, who continues to get better with each passing season.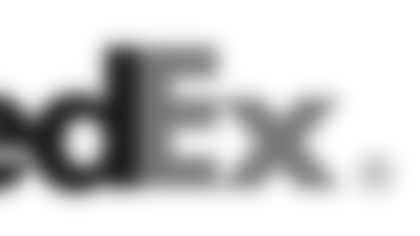 The two, for at least portions of the game, will be matched up against the Redskins' young cornerback tandem of David Amerson and Bashaud Breeland.
Fitzgerald – drafted by the Cardinals with the third-overall pick in the 2004 NFL Draft – is widely respected across the NFL as being one of the best players of the last decade.
From 2005 to 2011, Fitzgerald posted six 1,000-yard-plus seasons and hauled in 65 touchdowns.
Over the last two full seasons, though, Fitzgerald's numbers have somewhat declined, as he failed to post at least 1,000 receiving yards in back-to-back seasons for the first time in his career.
So far this season, Fitzgerald has just 164 receiving yards and no touchdowns in the Cardinals' first four games.
While Fitzgerald's struggled at times this season, Floyd is on pace for another solid season.
After recording 1,041 receiving yards last season, Floyd already has amassed 259 receiving yards on 26 catches this season.
The Redskins, however, are hoping to duplicate what the New York Giants and Denver Broncos both did – neutralize Floyd and allow him to record only a single catch.
Amerson and Breeland prevented any deep pass plays by the Seattle Seahawks in Week 5, as Doug Baldwin finished the game with just 50 receiving yards, while the dynamic Percy Harvin was held to four catches for 27 yards.
With the Cardinals' offense holding onto the ball this season (they have just two turnovers all season), the Amerson-Breeland duo needs to make sure they don't allow Arizona to move the ball in chunks through the air.
When asked about the Cardinals' top two wide receivers, Breeland said a key will be standing grounding in sound fundamentals.
"Michael Floyd is a diverse receiver," he said. "He can block, he can run good routes and he can beat you vertically. [Fitzgerald] has good ball skills and he knows how to find the ball in the air and runs really good routes.
"You have to have good technique when you play them."