Each week during the 2014 season, Redskins.com's Stephen Czarda will highlight ONE key component to each week's matchup, brought to you by FedEx One Rate.

This week's "One To Watch" is the matchup between the Redskins' No. 1 ranked defense and the Eagles' versatile duo of LeSean McCoy and Darren Sproles.**
---
This Sunday's matchup between the Washington Redskins and Philadelphia Eagles will pit the league's No. 1 defense vs. the No. 1 offense.
Through two games this season, the Redskins' defense has allowed only 234.5 yards per game –fewest in the NFL -- and only 70 yards per game on the ground.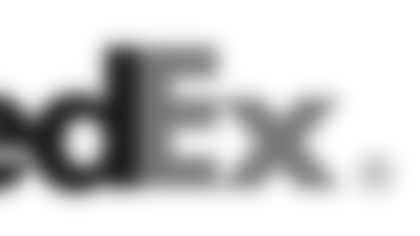 On the other side of the ball, the Eagles average 439 yards of offensive per game – the most in the NFL.  
While quarterback Nick Foles has been efficient this season, what makes the Eagles' offense so lethal under head coach Chip Kelly's quick-strike attack is the two-headed combo out of the backfield: running backs LeSean McCoy and Darren Sproles.
Despite the fact that McCoy rushed for the most yards in the NFL last season, the Eagles went out and acquired Sproles in the offseason.
Each known for their elusiveness and quick-cutting ability, the duo has combined for 486 yards of offense already this season, along with three touchdowns.
Inside linebacker Keenan Robinson said the defense must remain disciplined in coverage and make taking them down a group effort.
"Some guys will concede and take a tackle, put their head down and get yards, but he's a guy that he won't quit," Robinson said of McCoy. "If he can reverse field and get 5 yards, he'll do it.
"He's a guy that doesn't give up until the whistle's blown and he's a guy that we need hats to the ball. If some misses the tackle, oh well. We've got 10 other guys flying around and helping make the tackle."
Fellow inside linebacker Will Compton echoed Robinson's thoughts.  
"[Sproles] and McCoy, they've got that one-two punch, bringing them both in fresh, keeping them fresh, they're very fast and quick," he said. "You have to do a good job tackling in space, keeping our shoulders square, not getting turned around too much and have guys run to the ball.
"Everybody needs to be running to the ball, and I think we'll do a good job."