Each week during the 2014 season, Redskins.com's Stephen Czarda will highlight ONE key component to each week's matchup, brought to you by FedEx One Rate.
*This week's "One To Watch" is the matchup between the Redskins' offensive line and the Eagles' pass-rush. *

---

The battle forged in the trenches during this Saturday's game between the Washington Redskins and Philadelphia Eagles could be the deciding factor in a game that the Redskins hope will result a serious blow to the Eagles' playoff chances.

The Eagles' pass-rush is potent, recording 47 sacks this season – second-most in the NFL this season behind just the Buffalo Bills.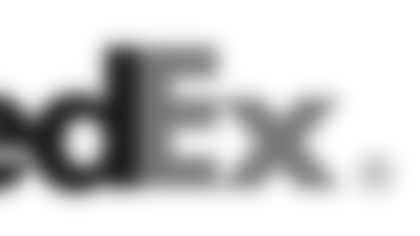 Leading the way for Philadelphia's aggressive defense is outside linebacker Connor Barwin.
Now in his second season with the Eagles, Barwin has already set a career-high in sacks with 14.5.
In the last three games, Barwin has recorded four sacks. In four games this season, the Cincinnati product has also logged at least two sacks in a game.
Also experiencing his best season, at least statistically, is defensive end Vinny Curry, as the third-year Marshall product has nine sacks through 14 games.
In the Eagles' last six games, Curry has five sacks, including one in each of the last three games.
The biggest question mark for the Eagles pass-rush, though, is veteran Trent Cole's status.
It is being reported that he has a hand fracture and could be done for the season. He has 6.5 sacks this season.
The Redskins, meanwhile, are surrendering the second-most (53) sacks in the NFL this season.
But, while they've struggled to contain opponents from getting to the quarterback, the offensive line didn't allow a sack in the first Redskins-Eagles matchup Week 3 in Philadelphia.