Each week during the 2014 season, Redskins.com's Stephen Czarda will highlight ONE key component to each week's matchup, brought to you by FedEx One Rate.
 
This week's "One To Watch" is the matchup between the Redskins' top two wide receivers and the Seahawk's secondary.

---
Pierre Garçon and DeSean Jackson vs. the Legion of Boom.
It's a matchup fitting for prime time on ESPN's Monday Night Football, and one that could determine the Washington Redskins' Week 5 game with the Seattle Seahawks.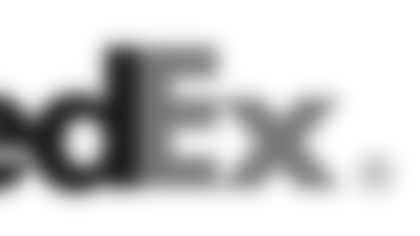 Seattle's defensive backfield, of course, is headlined by two-time All-Pro cornerback Richard Sherman.
The physical cornerback is known for his incredible coverage skills, recording eight interceptions in both 2012 and 2013.
While he has yet to log a pick this season, his simple presence has forced opponents to look away from throwing towards him.
On the other side is fourth-year veteran Byron Maxwell, who has started all three games this season. Building off a four-interception 2013 campaign, Maxwell already has an interception and 20 tackles this season.
The Seahawks' starting safety duo of Kam Chancellor and Earl Thomas can also wreak havoc.
Chancellor is one of the hardest hitting players in the league while Thomas is coming off a career year in which he set a new personal best in tackles (105) and tied his highest interceptions mark with five.
For the Redskins, Jackson is hoping to replicate his Week 3 performance against the Philadelphia Eagles, when he hauled in five catches for 117 yards – 81 of which came on a touchdown reception.
Jackson is looking for his first-career touchdown against Seattle in his third game against them.
Garçon, meanwhile, is certainly hoping to post similar numbers he posted against the Houston Texans and Eagles.
In those two games combined, Garçon had 21 catches for 215 yards.
Garçon admitted that he is excited for the battle.
"It's going to be a good defense," he said. "It's what Seattle is. They're a good team, play well, they won the Super Bowl, but we're definitely excited for the opportunity to play against them, always excited to play against them."