Hi Redskins Nation! On Sunday, we cheered our last home game of the 2019-2020 football season. I can't believe the season flew by so quickly.
Here are my Top 5 favorite moments from this season:
1. Being part of the Redskins Cheerleaders' first magazine.
Some might consider this "monumental." I loved every part of the process from shooting in DC to our magazine release party hosted at Ivy City Smokehouse. Seeing my very first spread in the magazine with the word "Smart" written across the page made me feel confident and valued. Each of my teammates wrote our own articles too! Again, for the first time, the magazine has been released digitally! Click here to learn more.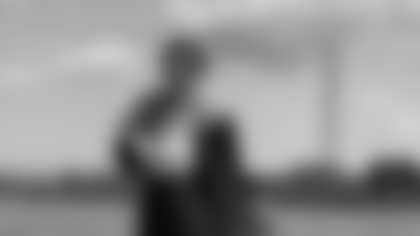 2. Cheering week 5 vs. Patriots
This was a special game for me because it was announced that, together, me and First Lady Kaitlin had moved up from "alternate" to "full team member." This game was also memorable because it was the Breast Cancer Awareness game. Before kickoff, I got to spend time with survivors and those battling breast cancer. Women of Washington (WOW), the Redskins Women's club helped us give out lashes to women who may have lost hair during treatment. This was one of the most rewarding experiences I had during the season.
3. Cheering week 7 vs 49ers AKA THE RAIN GAME.
I mean, how could you forget?! I loved this game because it was the Homecoming game! Every year at the Homecoming game, the Cheerleaders get to sport retro uniforms from past decades. Back in the late 70s, my aunt was a Redskinette and this year, I had the honor of wearing the uniform from the 70s. It felt like a full circle moment and I'm sure she would have been proud of me.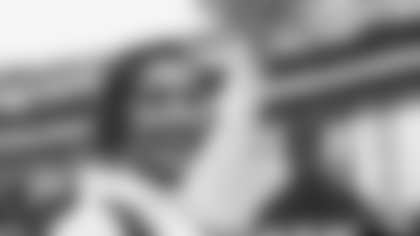 4. Watching my teammates go on tour.
Through Armed Forces Entertainment, about half of my team went on military appreciation tours during the Thanksgiving holiday. Before they shipped out, I saw all the hard work and extra hours put in by teammates and directors. All I can say is, I'm so proud to be part of this organization.
5. Cheering week 16 vs Giants.
Last, but not least, our last home game holds a special place in my heart. For some, it could be their last game, and for others it could just be the beginning. All I know, is we danced our hearts out!
As I close out my Rookie season, I know that when I look back, it will be the small things I remember most: laughing on the sidelines, teaching each other routines before practice, and looking into the crowd to see my family waving back at me. Thanks for a great year!
Cheers & Hail to the Redskins!