This past Saturday we said our final farewell to what we know as the current 2017 WRC team. It was our annual End of the Year Banquet, and the night did not disappoint! I left feeling "full" in so many ways! Please let me tell you how SALTY, SWEET, AND SAVORY our night was!
1.)    Salty JUST A LITTLE BIT! As a First Lady of Football, this is the SALTYEST moment of the year. Yes, we come to the realization this season's WRC team will never be the same again! Our lovelies who have guided us through the year hang up their Poms. Thank you for all of your hard work and dedication Jade J., Masako, and Chantelle! Cue "I never can say goodbye!" However when you pair this feeling with the pasta that was served it is an easier pill to swallow. Eggspectation Silver Spring served two delicious pastas! My favorite had a light Alfredo sauce with chicken and just enough cheese! I added a garden salad and I was SATISFIED! Some of my teammates and their guest enjoyed the tomato-based pasta with meatballs. YUM!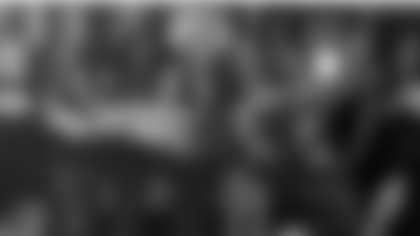 2.)    What is sweeter than seeing your teammates recognized for their contributions to the team? Well, the fruit tray might be neck and neck! I am sure my vegan teammates (Candess and Chantelle) and the rest of the team enjoyed the tasty assortment of fruit. Strawberry, kiwi, grapes, and pineapples, OH MY! Last night we were all in awe of seeing our teammates earn various awards from "Rookie of the Year" to the "Legacy Award!" I along with some of my other teammates was also recognized for our contribution to the choreography that you all witnessed this season! Hats off to my fellow rookie classmate, Erika for winning the "Director's Choice Award!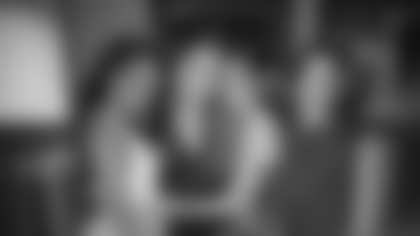 3.)    SAVORY! Let's talk about those deviled eggs and the firecracker shrimp that had everyone running back for seconds! Delicious and tasty are not enough to describe how good the appetizers were! We started the night with something to get our appetites going; and we left with the reflection of an entire year complete! Within a moments time we had wrapped up our night with the First Gentleman of WRC! Yes, we shared a special thank you and compilation of our supportive spouses, and boyfriends. This compilation was in true WRC style, a digital calendar! The pictures were hilarious, and the guys were certainly surprised! However, I will not be leaking those pictures today!
As we watched the "End of the Year", video smiles and laughter filled the room. The support and bond that we have for each other is unmatched! "Full" is the only way I can describe Saturday night. Cheers to the end and only the beginning of a new chapter for WRC! A special thank you to our Directors, Stephanie and Jamilla, and Silver Spring's Eggspectations for catering our banquet.
I hope to see you all soon!