The Christmas spirit has been strong and very much alive in my family for generations. Being that it's used as a time to bring the family together, give to one another, and give to those less fortunate, it's no wonder it's my favorite season! The day after Thanksgiving, our go-to radio station becomes Washington's Official Christmas Music Station and the Christmas tree goes up, waiting to be decorated. The Christmas spirit is officially in the air.
Christmas is always spent in my family's home of course! The focus is always on my siblings who are younger and LOVE Christmas just as much as I do. Picture it: 6am Christmas morning and I hear little feet running down the hallway to fling my door open. Every Christmas! They hug me and pull me to run with them to the Christmas tree. On the way, they observe how many cookies Santa ate to note just how many they have left to share. We run to the tree to admire the decorated gift boxes and bags from afar but know we can't open gifts without our parents. Thus, waking up our parents is the obvious next step. Reluctant yet still willing to get up that early, our parents join us as we gather around the Christmas tree and open presents together, enjoying the spirit of Christmas morning.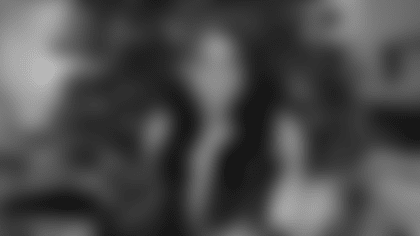 While it is the season to spend time with loved ones and, of course, make a list for Santa, we also plan a way to give back to the community. This is by far the most fulfilling part of the holiday season. Every year we either hold or participate in a local holiday drive collecting, food, clothing, and more. My favorite is when we hold toy drives for local children that fear Santa might not come again this Christmas. Most recently, we worked with a local organization called A Wider Circle that works to eradicate poverty locally and eventually nationally. With their Holiday Giving Program, I was able to volunteer in their "North Pole," where underprivileged kids have the opportunity to visit and have their pick at Santa's many gifts! Holding the drive and then actually getting to see it come to fruition is always an emotional and rewarding experience.
While it's easy to get caught in the commercialized side of Christmas, I hope you all hold dear to the true meaning this holiday. During Christmas, my family and I celebrate the birth of Jesus Christ, spread love to each other, and give back to others in our community. I hope that you all will be inspired by my family's Christmas traditions and I wish you a safe and very Merry Christmas.