MEET OUR 2017 CHEER CAMP COACHES: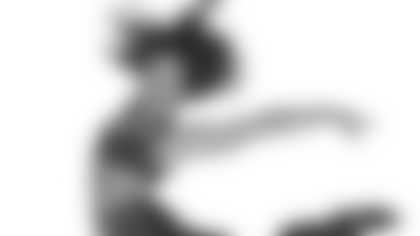 Specialty Trick: Leaps and Jumps
Background:London was raised with a dance background. London graduated from Duke Ellington School of Performing Arts, and received a scholarship to the prestigious Philadanco Dance Company. Afterwards, London continued to dance in Washington DC for the Best NFL team. London is also the Director of the CMI Kidz youth dance program.
Specialty Trick: Switch Leaps and Round-off Back Handspring
Background:Javai* *started dancing when she was five, and continued throughout high school. As a child, Javai competed with a dance company and fell in love with performing. Javai has studied ballet, tap, jazz, and pointe. Later one, Javai turned her attention to cheerleading, where she cheered from elementary school to college. After graduating from Howard University, Javai decided to audition for the Washington Wizards, and danced for 3 seasons as a Wizards Girl! Javai eventually traded the court for the field, and became a First Lady of Football as many alumnae have done before her. Javai is excited to be a Cheer Camp coach for a 3rd year in a row, and hopes to help inspire girls at camp to pursue their dreams.
Specialty Trick: Tuck-Open Basket Toss
Background: Stephanie began her cheerleading journey when she was only 5 years old. She was a cheerleader at Virginia Tech, performing in front of 66,000 screaming fans while also teaching private cheer camps over the summer. After college, she made her way into the NFL and now has 5 years of NFL cheerleading experience. She was even honored to represent her former team at the 2015 Pro Bowl, and now she's excited to take her experiences to a new level, representing the best team in the NFL as a First Lady of Football!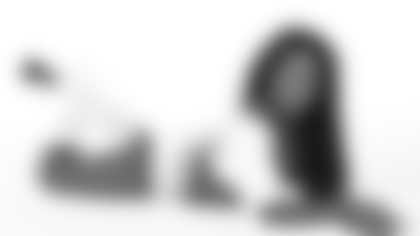 Specialty Trick: Tumbling (e.g. Standing Back Tuck, Round-off Back Handspring, etc.)
Background:Ashley has over 20 years of cheerleading experience, from Pop Warner Youth Cheer to All-Star and Collegiate Level. Ashley has cheered for the Maryland Twisters (F5) All-Star team, winning several National Championship titles and a World Championship title in 2011. Ashely was even featured on ESPN, as well as, in the American Cheerleader magazine.
On the Collegiate level, Ashley did competitive cheerleading for Morgan State University in Baltimore, MD. There her team made history, being the 1st historically black college cheerleading team to place Top 2 at the NCA Collegiate Cheer competition in Daytona Beach Florida.
MEET OUR 2017 YOUTH & TEEN DANCE CAMP INSTRUCTORS: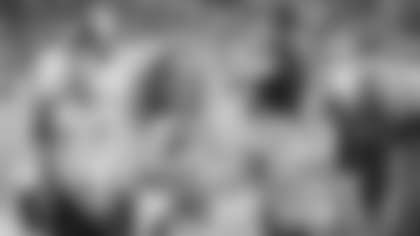 Specialty Trick: Dance Expression & Performance
Background:Heather began cheerleading when she was just six years old. Throughout middle school, Heather danced for a hip-hop dance troupe, and in high school, her passion to perform led me to competitive cheerleading and gymnastics. Overall, Heather has nine years of NFL cheerleading experience.  Her favorite part of dance is performing and expressing herself through movement.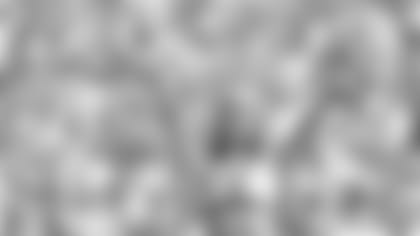 Specialty Trick: Lefty (e.g. turns, splits, leaps, etc.)
Background:Jade trained at the Kirov ballet academy for two summers, and has dance with the University of Alabama hip hop dance team. During the 2015 Miss America pageant, Jade – then Miss Maryland—performed a ballet en pointe with a contemporary flare. Before becoming a Washington Redskins Cheerleader, Jade was also a Wizard Girl (2013-14).
Background:KiKi is an alumna of Virginia Commonwealth University with a Bachelor of Fine Arts in Dance and Choreography. She began dancing at a young age in various studios and outreach programs including The Dance Institute of Washington, Joyce LaVerne School of Dance, Linda Natoli Studio of Dance, Arlington Center for Dance, Les Cher Classical Ballet Academy, Dance Theatre of Harlem's Residency Program, Dallas Black Dance Theatre's Summer Intensive, Jacob's Pillow Dance Festival, American Dance Festival, and others.  KiKi is trained in many styles such as ballet, modern, jazz, lyrical, contemporary, African, hip hop, tap and heels.
As a native to the DMV, KiKi had the honor of performing at The John F. Kennedy Center for the Performing Arts on a few occasions, which included dancing during the gala for "The King and I" and The Dance Institute of Washington's "The Spirit of Kwanzaa" annual program to name a few. KiKi also used to be a member of Muscle Memory Dance Theatre (TX), Trakk Team (TX), and X Faction (DC). It's safe to say, she has a strong passion for dance.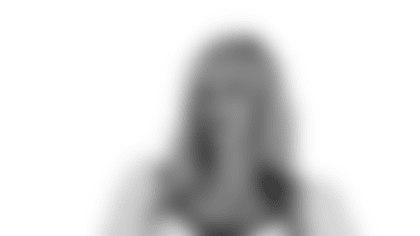 Specialty Trick: Leaps and Jumps
Background:Born and raised in Annapolis, MD, Erin has a Bachelor's Degree and a Doctorate degree in Physical Therapy. Growing up, Erin has competed for Spotlight studio of dance for 10 years. Erin has also danced for the Towson dance team, the Washington Wizards, and other Professional NFL Teams.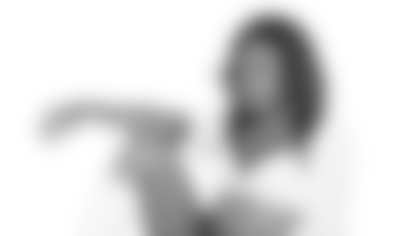 Specialty Trick: Jumps and Leaps
Background:Ashley started dancing at the early age of two. Although Ashley is trained in ballet, modern, jazz, tap, lyrical, hip-hop and African dance techniques, her favorite styles of dance are lyrical and modern.  Ashley has a Bachelor's of Fine Arts Degree in Dance Education from Temple University, and is currently a middle school dance teacher with Prince George's County Public Schools.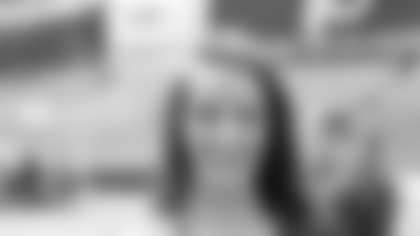 Specialty Trick: Turns and Leaps
Background: Dance has been a huge part of Katy's life. She started dancing when she was two years old. Katy has trained in ballet, tap, jazz, hip-hop, and lyrical/contemporary. Currently she is working towards a degree in dance performance, with a minor in dance therapy. Besides being a Washington Redskins Cheerleader, Katy is also a part of an adult dance company called Capitol Movement, Inc. (CMI).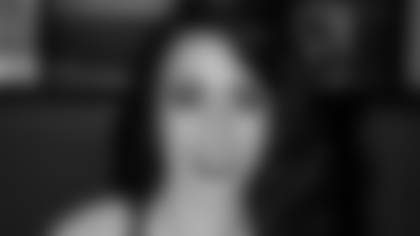 Specialty Trick: Turns, Spinning Discs, and Calypsos
Background:Joanne has been dancing since the age of 10 and has been trained in ballet, jazz, hip hop, contemporary, and modern. She was a captain of her high school and college dance teams. She was also a Dance Minor at UMBC where she performed in both fall and spring department showcases. Before becoming a WRC, Joanne cheered for three seasons with the Baltimore Blast Cheerleaders.