Gameday Graphic for Game on 9/3/2009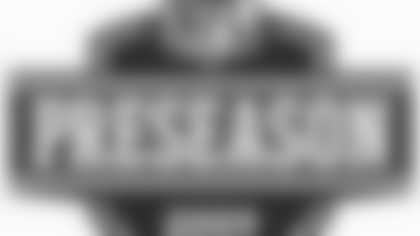 Thirty-six days, 39 practices, one intra-squad scrimmage and four preseason games have passed since the Redskins opened training camp on July 30.
On Thursday night, the Redskins put a wrap on preseason with a 24-17 loss to the Jacksonville Jaguars at sparsely populated Jacksonville Municipal Stadium. The game was not as close as the final score indicated; the Redskins trailed midway through the third quarter by a 24-3 count.
It was not the type of performance the Redskins had hoped for in their preseason finale, but starters played sparingly.
With the loss, Washington closed out preseason with a 1-3 mark.
Next stop? The Meadowlands, where the Redskins open the regular season on Sept. 13 against the New York Giants.
Only then will the Redskins answer the question of whether they are ready--or not.
Against Jacksonville, a pair of first-half turnovers put the Redskins in an early hole. Washington seems to struggle against the Jaguars in preseason. In the last three years, the Redskins are 0-3 against the Jacksonville in preseason contests and have been outscored 79-34.
Both of the turnovers--one by Anthony Alridge on a kickoff return and another by Chase Daniel--led to touchdowns and gave the Jaguars a commanding 21-0 lead at halftime.
Jason Campbell and the first-team offense played just one series before yielding to reserves and roster hopefuls.
On his only series, Campbell guided the offense to three first downs, completing 4-of-6 passes for 33 yards along the way. He would have had a touchdown if not for a dropped pass at the goal line by Antwaan Randle El.
"Jason was excellent," head coach Jim Zorn said. "He made big plays. He made a great throw to Antwaan Randle El that we could not connect on. We saw what we wanted to see."
The Redskins' defense opened the game with four starters--Albert Haynesworth, Carlos Rogers, London Fletcher and Phillip Daniels--getting the night off. Haynesworth did not even make the trip due to a stomach illness.
Jacksonville's fist-team offense drove downfield on its opening possession. Fred Smoot made a key stop on a short pass to running back Maurice Jones-Drew, forcing the Jaguars to settle for a 23-yard field goal by Josh Scobee.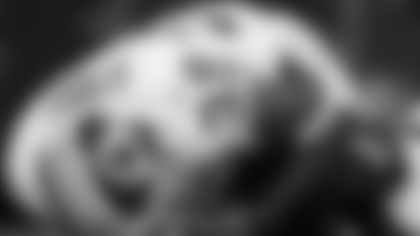 On the ensuing kickoff, disaster struck for roster hopeful Alridge.
Alridge was upended as he tried to cross field at the 10-yard line and the ball popped loose from his grasp. The Jaguars' Tiquan Underwood was there to scoop up the fumble and return the ball three yards for a touchdown.
The Redskins' offense, meantime, sat out starters Clinton Portis, Chris Cooley and Randy Thomas.
First possession, Campbell spread passes around to Malcolm Kelly, Randle El and Devin Thomas as he guided the offense into Jaguars territory.
On 3rd-and-13 at the Jaguars' 39-yard line, Randle El could not hold on to a deep pass from Campbell. He paid for the drop by absorbing a hard hit by the safety.
At that point, Zorn pulled the offensive starters and turned the game over to the backups, led first rookie quarterback Chase Daniel.
Midway through the second quarter, the Redskins' second-string defense got a test competing against the Jaguars' first-team offense.
Mixed results. Wide receiver Torry Holt got a step on rookie Kevin Barnes and pulled in a 31-yard pass down the right sideline.
Later, Reed Doughty blitzed into the backfield, escaped a blocker and sacked quarterback David Garrard. Doughty blitzed again on a 3rd-and-17 play and pressured Garrard into an incompletion.
Scobee came on for a 52-yard field goal attempt and his kick sailed through to give Jacksonville a 13-0 lead.
"That was a good opportunity for our [second-team defense], to place them in that position and see how they respond," Zorn said.
Daniel, competing with Colt Brennan for the Redskins' No. 3 quarterback job, committed a costly turnover later in the second quarter, although he had little time in the pocket.
He dropped back to pass and was quickly pressured by linebacker Quentin Groves. As he was hit, the ball was jarred loose and recovered by defensive tackle Derek Landri at the Redskins' 15-yard line.
Two plays later, Garrard threw across the middle to wide receiver Mike Sims-Walker, who broke a tackle by Byron Westbrook and lunged across the goal line for a 10-yard touchdown reception.
On a 2-point conversion attempt, Garrard threw a fade pass to wide receiver Jarrett Dillard in the left side of the end zone. Dillard pulled the ball in ahead of the defender to give the Jaguars a 21-0 lead.
The parade of backups continued into the third quarter.
Justin Tryon picked off a pass by backup quarterback Todd Bouman and returned the ball 24 yards to the Jaguars' 17-yard line. A late hit infraction on Robert Henson on the return pushed the offense back to the 32, though.
The turnover led to the Redskins' first points, a Shaun Suisham, 48-yard field goal.
Late in the third quarter, Brennan took over at quarterback for Daniel.
On a drive in the fourth quarter, Brennan guided the offense downfield, completing a series of passes to Marko Mitchell and Trent Shelton.
Dominique Dorsey capped the drive with a 3-yard touchdown run up the middle.
Brennan's night ended when he suffered a hamstring injury midway through the fourth quarter. He finished the game with solid stats: 10-of-14 completions for 83 yards.
Daniel replaced him and guided the offense in the final two minutes of the game.
He found Alridge across the middle, and the speedy back reversed field and picked up 26 yards. Then Daniel threw a 25-yard pass to Keith Eloi to the Jaguars' 1-yard line.
On 3rd-and-goal, Daniel tossed to Todd Yoder across the middle for an apparent touchdown, but the play was reversed when replay revealed Yoder did not hold on to the ball.
Daniel came back on 4th-and-goal. He threw to Mitchell, who cut in front of his defender and pulled in the pass for a 4-yard touchdown catch.
Daniel finished the game with 8-of-16 completions for 85 yards to go along with the touchdown pass.
Preseason competition officially came to an end with Rayner trying an on-sides kick. His effort was recovered by the Jaguars' Ernest Wilford.
With that, Brennan, Daniel, Suisham, Rayner and the rest of the Redskins' roster hopefuls turned a wary eye toward Saturday--and cut-down day.
The Redskins' starters, meantime, turned their attention to the Giants.
[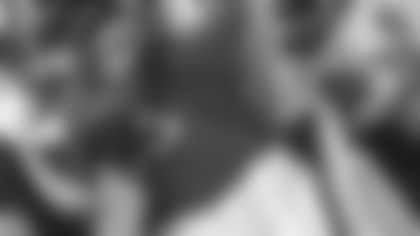 Photo Album: Redskins-Jaguars](/media-gallery/photos/preseason-week-4-redskins-jaguars/8CADB8A7-CB5F-4189-969D-95BF0644E6A0)
---
The Redskins conclude preseason on Thursday, Sept. 3, when they travel to Jacksonville, Fla., to play Jaguars at Jacksonville Municipal Stadium. Kickoff is 7:30 p.m. p.m. ET.
Jacksonville Municipal Stadium is a natural grass surface. The stadium seats 67,174.
The Redskins are coming off a 27-24 preseason loss to the New England Patriots and the Jaguars are coming off a 33-32 preseason loss to the Philadelphia Eagles. Both the Redskins and Jaguars lost on last-minute field goals.
The Redskins are 111-114-2 all-time in preseason games, including the club's loss to the Patriots. Last year, the Redskins were 3-2 in preseason.
The Redskins' preseason game vs. Jacksonville is the last of four exhibition contests against the AFC.
Last year during the regular season, Washington finished 8-8--including 1-3 against the AFC North--while Jacksonville struggled to a 5-11 record.
The Redskins-Jaguars game will be televised on NBC-4 and Comcast SportsNet. Kenny Albert calls the play-by-play with Joe Theismann providing the color commentary. Lindsay Czarniak and Kelli Johnson serve as sideline reporters.
On radio, the game will be broadcast locally on the Redskins Radio Network. Larry Michael calls the play-by-play with former Redskins and Hall of Famers Sonny Jurgensen and Sam Huff adding color commentary. Former Redskin Rick 'Doc' Walker reports from the sidelines.
---
PROJECTED STARTING LINEUPS
OFFENSE
Pos.
Redskins
Jaguars
WR
89 Santana Moss
81 Torry Holt
LT
60 Chris Samuels
72 Tra Thomas
LG
66 Derrick Dockery
67 Vince Manuwai
C
61 Casey Rabach
63 Brad Meester
RG
75 Chad Rinehart
77 Uche Nwaneri
RT
74 Stephon Heyer
79 Tony Pashos
TE
47 Chris Cooley
89 Marcedes Lewis
WR
82 Antwaan Randle El
84 Troy Williamson
QB
17 Jason Campbell
9 David Garrard
FB
45 Mike Sellers
33 Greg Jones
RB
46 Ladell Betts
32 Maurice Jones-Drew
DEFENSE
Pos.
Redskins
Jaguars
DE
99 Andre Carter
97 Reggie Hayward
DT
96 Cornelius Griffin
98 John Henderson
DT
64 Kedric Golston
92 Rob Meier
DE
93 Phillip Daniels
91 Derrick Harvey
LB/DE
98 Brian Orakpo
54 Quentin Groves
LB
54 H.B. Blades
50 Russell Allen
LB
52 Rocky McIntosh
59 Brian Iwuh
LCB
27 Fred Smoot
29 Brian Williams
RCB
23 DeAngelo Hall
27 Rashean Mathis
SS
48 Chris Horton
37 Sean Considine
FS
30 LaRon Landry
25 Reggie Nelson
SPECIAL TEAMS
Pos.
Redskins
Jaguars
P
3 Hunter Smith
3 Adam Podlesh
K
6 Shaun Suisham
10 Josh Scobee
H
3 Hunter Smith
6 Adam Podlesh
LS
67 Ethan Albright
88 Joe Zelenka
KOR
31 Rock Cartwright
32 Maurice Jones-Drew
PR
82 A. Randle El
83 Brian Witherspoon
---
Washington and Jacksonville have played three times in the preseason, with the Jaguars holding a 3-0 series lead.
Last year, the Jaguars won 24-3 at FedExField in the preseason finale for both clubs. In 2007 preseason, the Jaguars defeated the Redskins 31-14 in Jacksonville.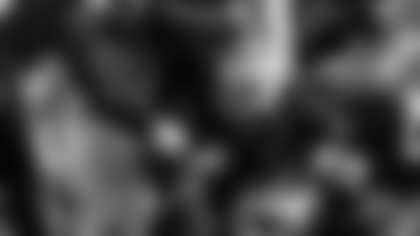 In the only other preseason matchup in the series, the Jaguars defeated Steve Spurrier's Redskins by a 17-15 score in 2003.
The Redskins have played the Jaguars four times in the regular season and lead the series 3-1.
The most memorable game in the regular-season series was in 2006 at FedExField. In a hard-hitting, back-and-forth shootout, the Redskins defeated Jacksonville 36-30 in overtime.
Mark Brunell, the former Jaguars quarterback, threw a game-winning touchdown pass, a 69-yarder to Santana Moss who had to split two defenders on his way to the end zone.
It was Moss's third touchdown of the game. He finished that game with four catches for 138 yards. Clinton Portis also rushed for a season-high 112 yards on 27 carries.
---
REDSKINS 2008 RANKINGS
Offense
Rank
Yards/Game
Total Offense
19
320.0
Rushing Offense
8
130.9
Passing Offense
23
189.1
Defense
Rank
Yards/Game
Total Defense
4
288.8
Rushing Defense
8
95.4
Passing Defense
7
193.4
 </tbody>

JAGUARS 2008 RANKINGS
Offense
Rank
Yards/Game
Total Offense
20
319.1
Rushing Offense
18
110.9
Passing Offense
15
208.2
Defense
Rank
Yards/Game
Total Defense
17
330.9
Rushing Defense
13
106.8
Passing Defense
24
224.1
---
FAMILIAR FACES ON THE JAGUARS
Assistant head coach-offense Mike Tice played for the Redskins in 1989. He also played his college ball at Maryland.
Offensive line coach Andy Heck played for the Redskins in 1999-2000. He is also a graduate of Woodson High School in Fairfax. Va.
Tight end-long snapper Joe Zelenka played for the Redskins in 2000.
Long snapper Jeremy Cain was with the Redskins during the 2009 offseason, but he was released prior to training camp.
---
REDSKINS-JAGUARS NEWS & NOTES
-- How the Redskins' Roster Was Built
The Redskins have 28 players on the roster that the team drafted, including 2009 first-round pick Brian Orakpo and 2009 supplemental draft pick Jeremy Jarmon. Draft picks account for 37 percent of the Redskins roster.
Chris Samuels is the longest-tenured Redskins. He has played for the franchise since 2000.
Washington has used free agency to acquire 30 players, including Mike Sellers in 2004, Casey Rabach in 2005, Andre Carter and Antwaan Randle El in 2006, London Fletcher in 2007, DeAngelo Hall in 2008 and Albert Haynesworth and Hunter Smith in 2009. Free agents account for 40 percent of the roster.
Thirteen Redskins players were acquired as undrafted rookie free agents. This group includes starting right tackle Stephon Heyer.
The team has acquired two players via trade. Clinton Portis was acquired in a 2004 trade with the Denver Broncos and Santana Moss joined the Redskins as part of a 2005 trade with the New York Jets.
The Redskins have claimed just two players off waivers: Anthony Alridge and Marcus Mason.
-- Wynn Returns to Jacksonville
Defensive end Renaldo Wynn began his NFL career in Jacksonville, where he spent five seasons after the Jaguars chose him in the first round (21st overall) in the 1997 NFL Draft.
Wynn went on to play for the Redskins from 2002-06, the New Orleans Saints in 2007 and the New York Giants in 2008. He returned to the Redskins as a free agent last offseason.
For his career, the 6-foot-3, 296-pound Wynn has played in 180 regular season games, with 128 starts, and recorded 294 tackles, 27 sacks, six forced fumbles and five fumble recoveries.
Wynn called it an "unbelievable feeling" when he re-signed with the Redskins last offseason.
"It was destined, because I could not have foreseen coming back," Wynn said. "There was no way I thought I would be back here. With all of my friends here, it just seemed too good to be true.
"But God has a bigger plan, one that I didn't foresee. It puts things in perspective. You never know how much a place grows on you until you leave."
-- Redskins Preseason Offensive Leaders
In three preseason games, Jason Campbell has completed 17-of-35 passes for 257 yards. He has not thrown a touchdown or an interception and he has not been sacked. His QB rating is 73.2.
Chase Daniel leads quarterbacks in touchdown passes with two and QB rating with 134.4. He has played in just one preseason game, completing 6-of-8 passes for 58 yards in the Redskins' 17-13 win over Pittsburgh on Aug. 22.
Marcus Mason leads the Redskins' ground game with 87 yards on 25 carries, including a 1-yard TD run. Mason also has five catches for 41 yard.
Malcolm Kelly leads the receivers with six catches for 58 yards. Rookie Marko Mitchell has five catches for 61 yards, plus two touchdown grabs.
Santana Moss has five catches for 56 yards--with all five of his catches coming in last Friday's game vs. New England.
As a team this preseason, the Redskins' offense is ranked 21st in the league with an average of 294.7 total yards per game. They average 113.0 rushing yards per game and 181.7 passing yards per game in preseason.
-- Redskins Preseason Defensive Leaders
In three preseason games, rookie Lendy Holmes leads the Redskins with 14 tackles. He is followed by Brian Orakpo with 12, London Fletcher with 11 and Kareem Moore with 10.
Rookie Antonio Dixon leads the defense with four tackles for a loss. All four tackles came in the preseason opener against Baltimore.
Andre Carter, Alex Buzbee, Chris Wilson and rookie J.D. Skolnitsky are tied for the team lead in sacks with one apiece.
LaRon Landry and rookie Kevin Barnes each have one interception. Both came in last Friday's preseason game vs. New England.
As a team, the Redskins' defense is ranked 22nd in the league yielding an average of 334.3 total yards per game. The unit has allowed 103.3 rushing yards per game and 235.0 passing yards per game.
Danny Smith has guided the Redskins' special teams unit since 2004. Kickoff coverage and kick returns have been a strong suit for the Redskins in that span.
From 2004-08, the Redskins have given up only 20.5 yards per kickoff return, the second-best mark in the league during that span. The unit has been nearly as successful on kickoff returns, ranking seventh in the league in that span with a 23.2-yard average.
Last year, Washington's kickoff unit was again among the league's top groups.
The Redskins allowed opponents an average starting field position of the 25.7-yard line, the sixth-best mark in the league. The Redskins' kickoff return unit also ranked sixth in the league with an average starting field position of the 29.0-yard line.
Since 2000, the Redskins' defense has finished in the top 10 in yardage allowed seven times.
Last year, in Greg Blache's first season leading the defense, the Redskins were ranked fourth overall in the NFL. They were ranked eighth against the run and seventh against the pass.
The Redskins also finished fourth in 2000, 10th in 2001, fifth in 2002, third in 2004, ninth in 2005 and eighth in 2007.
Since 2004, when Blache joined the Redskins as defensive line coach, the Redskins have the NFL's fourth-ranked defense.
The Jaguars have several connections to the University of Maryland.
Linebackers coach Mark Duffner was the head coach of the Terrapins from 1992-96.
Assistant head coach-tight ends Mike Tice, who played for the Redskins, played his college ball at Maryland.
Punter Adam Podlesh and defensive end Jeremy Navarre are former Terrapins currently on the Jaguars' roster.
In 2008, Chris Cooley's 83 catches ranked 11th in the NFL and Santana Moss's 75 catches ranked 18th.
The Redskins were one of four teams last year, along with Arizona, Denver and Kansas City, to have two of the top 18 pass catches in the league.
Cooley has led the Redskins in receptions each of the last three years, while Moss led the team in catches in 2005.
The Redskins must reduce their roster to 53 players on Sept. 5. Then the team can set an 8-player practice squad of rookies and first-year players.
And then it's time for the regular season.
The Redskins travel to North Jersey to face the New York Giants in a Week 1 NFC East matchup on Sept. 13. Kickoff is 4:15 p.m. ET.