Gameday Graphic for Game on 8/28/2009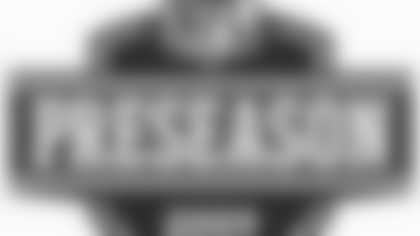 You want points? You got 'em.
Washington lost to the New England Patriots 27-24 on Friday night at FedExField.
This is preseason, though. Victories are in the details.
The Redskins' offense finally came to life, generating some positive momentum in what amounted to a dress rehearsal for the regular season.
Sure, the Redskins close out preseason against Jacksonville next Thursday, but starters are expected to see limited action.
Jason Campbell, under scrutiny last week after struggling against the Pittsburgh Steelers on Aug. 22, provided the spark. The fifth-year quarterback completed 13-of-22 passes for 209 yards, scored a touchdown on a 4-yard scramble and guided the offense to another touchdown as well.
Jim Zorn said he was "very pleased" with Campbell's performance and he also praised the pass protection units.
"We were executing," Jim Zorn said. "When you get pass protection, you can do a lot of things. You can run those longer developing plays. I was very pleased with how our offensive line played. They are improving each week."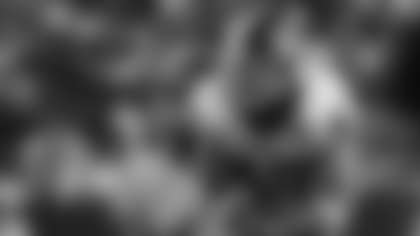 Added Campbell: "We came out and had some fun. We tried to execute a lot of different areas of the field. It was exciting."
Overall, the offense compiled 384 yards. Santana Moss finished with five catches for 56 yards, Marcus Mason had eight carries for 30 yards and a 1-yard touchdown run and Marko Mitchell caught a 33-yard touchdown pass, his second of preseason.
Optimism permeated the Redskins' sideline.
So how did they lose, falling to 1-2 for the preseason?
The Redskins' first-team defense could not stay with the Tom Brady-to-Randy Moss connection. The duo connected on two first-half touchdowns, one against DeAngelo Hall and one against LaRon Landry.
Colt Brennan threw a costly second-half interception that was returned 98 yards for a touchdown by cornerback Jonathan Wilhite.
And penalties. Fifteen of them against the Redskins, for 113 yards. Zorn is sure to put an emphasis on correcting those infractions in practice.
Asked about the defense, Zorn credited the Patriots' high-powered offense.
"[The Patriots] have some tremendous weapons on their offense as well," Zorn said. "With Brady standing strong--we didn't flush him very much and they did a nice job protecting him...Randy Moss was incredible I've seen him do that his whole career--make big catches and big plays."
The Redskins' first-team offense entered Friday night with the stated goal of getting into the end zone for the first time this preseason. Zorn called scoring a touchdown an "imperative."
Campbell got off to a strong start, throwing a crisp pass to Malcolm Kelly for an 11-yard pickup. Then he threw to Santana Moss, who made an acrobatic catch in front of a defender for a 21-yard gain.
Not even a holding penalty on Stephon Heyer could slow down Campbell. He threw a 14-yard pass to Santana Moss and a 7-yarder to Antwaan Randle El to make up for the infraction.
Contact between Kelly and rookie cornerback Darius Butler resulted in a pass interference penalty on the Patriots.
Ball on the Patriots' 1-yard line. Next play, Mason burrowed behind blocks by Casey Rabach and Derrick Dockery to dive into the end zone for a touchdown.
The Patriots responded quickly, though.
Brady got into a rhythm and quickly guided the Patriots downfield. At the Redskins' 26-yard line, Brady saw Randy Moss in 1-on-1 coverage with Hall. Moss cut inside Hall at the goal line and pulled in Brady's pass for a 26-yard touchdown catch.
Brady and Moss continued their rapport on their next drive.
It appeared the Redskins had New England stopped after Moss was was tackled five yards short of a first down. But Hall was called for a face mask as he tackled Moss along the sidelines, giving the Patriots another opportunity.
Two plays later, Moss slipped past Hall and beat coverage by LaRon Landry. He caught Brady's pass for a 27-yard touchdown reception.
The Patriots added a 43-yard field goal by Stephen Gostkowski to build their lead to 17-7 in the second quarter.
Meantime, the Redskins' offense struggled to stay in rhythm after its impressive start. The unit produced three consecutive 3-and-outs.
It took Cooley to get the offense back on track.
Midway through the second quarter, Cooley ran a downfield route and slipped past coverage by linebacker Tedy Bruschi. He was wide open. He caught Campbell's pass, broke a tackle down the left sideline and raced 73 yards to the Patriots' 6-yard line.
Two plays later, the Redskins faced a 3rd-and-goal at the 4.
Campbell rolled left and waited for a receiver to get open. He faked a pass, halting linebacker's Paris Lenon's rush, and then he raced to an opening in the end zone for a 4-yard touchdown.
"I was just doing [the fake] as a decoy," Campbell said. "It worked."
Late in the first half, Campbell guided the Redskins' offense in a 2-minute drill. He connected with Cooley for 14 yards, Devin Thomas for 11 yards and Ladell Betts for 12 yards.
With 9 seconds left in the half, Campbell tried to throw a fade pass to Kelly in the end zone. The pass was too high, even for the 6-4 Kelly. Incomplete.
Dave Rayner connected on a 25-yard field goal and the Redskins closed out an eventful first half tied with the Patriots at 17-17.
In the third quarter, backup quarterback Kevin O'Connell took over for Brady. His third pass was tipped by Rocky McIntosh right into the arms of Landry, who returned the interception to the Patriots' 27-yard line.
Brennan came in for Campbell and completed passes to Mason and Fred Davis to move the ball inside the Patriots' 10-yard line.
Then disaster struck for Brennan, who is competing for the No. 3 quarterback job.
His pass to D.J. Hackett was picked off at the goal line by Wilhite. There was nothing but open field ahead for Wilhite, who raced down the right sideline 99 yards for a touchdown.
Adding insult to interception, Brennan took a hard tumble after he was blocked out of pursuit. On the sidelines, Campbell was the first to console Brennan.
Late in the third quarter, time for redemption for Brennan.
After Kevin Barnes intercepted an O'Connell pass, Brennan came back on the field for another series. He threw to Mitchell for a first down to move the ball to the Patriots' 33-yard line.
Two plays later, Brennan watched Mitchell put a move on his defender and get open as he raced for the left corner of the end zone. Mitchell pulled in Brennan's pass just as he crossed the goal line for a 33-yard touchdown catch.
In the fourth quarter, backups were all over the field.
Anthony Alridge flashed impressive speed in leading the offense downfield. Brennan was sacked on a 3rd-and-7 play, forcing the Redskins to settle for a field goal attempt.
Shaun Suisham's attempt sailed wide left and the game remained tied.
With 1:50 left, the Redskins were forced to punt from deep in their own territory. Returner Patrick Chung broke a tackle and raced up-field for 33 yards to the Redskins' 23-yard line.
Running back Benjarvus Green-Ellis appeared to fumble on a run to the left, but Patriots head coach Bill Belichick called time out before the snap.
Instead of risking another fumble, Belichick sent out Gostkowski.
Gostkowski nailed the 30-yard field goal for the win.
[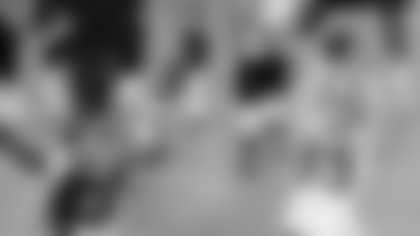 Photo Album: Redskins-Patriots](/media-gallery/photos/preseason-week-3-redskins-patriots/46B4C940-492E-4D3D-931B-E74A7065A846)
---
The Redskins host the New England Patriots on Friday, Aug. 28 in a nationally televised preseason game at FedExField. Kickoff is 8 p.m. ET.
FedExField is a natural grass surface. The stadium seats 91,704.
The Redskins are 111-113-2 all-time in preseason games, including the club's 17-13 victory over the Pittsburgh Steelers on Aug. 22. Last year, the Redskins were 3-2 in preseason.
The preseason game vs. New England is the third of four exhibition contests against the AFC.
The Redskins close out preseason with a road game at Jacksonville on Sept. 3.
Week 3 of preseason is generally regarded by coaches as the regular season dress rehearsal. Jim Zorn has said he expects to play starters at least two quarters against the Patriots.
Last year, Washington finished at 8-8 in the regular season--including 1-3 against the AFC--while New England was 11-5. Despite their record, the Patriots were left out of the postseason.
The preseason game will be televised on CBS. Broadcasster Jim Nantz calls the play-by-play and Phil Simms serves as color commentator.
On radio, the game will be broadcast locally on the Redskins Radio Network. Larry Michael calls the play-by-play with former Redskins and Hall of Famers Sonny Jurgensen and Sam Huff adding color commentary. Former Redskin Rick 'Doc' Walker reports from the sidelines.
---
PROJECTED STARTING LINEUPS
OFFENSE
Pos.
Redskins
Patriots
WR
89 Santana Moss
81 Randy Moss
LT
60 Chris Samuels
72 Matt Light
LG
66 Derrick Dockery
70 Logan Mankins
C
61 Casey Rabach
67 Dan Koppen
RG
77 Randy Thomas
61 Stephen Neal
RT
74 Stephon Heyer
77 Nick Kaczur
TE
47 Chris Cooley
84 Benjamin Watson
WR
82 Antwaan Randle El
83 Wes Welker
QB
17 Jason Campbell
12 Tom Brady
FB
45 Mike Sellers
33 Kevin Faulk
RB
26 Clinton Portis
34 Sammy Morris
DEFENSE
Pos.
Redskins
Patriots
DE
99 Andre Carter
93 Richard Seymour
DT
96 Cornelius Griffin
75 Vince Wilfork
DT
92 Albert Hayneworth
94 Ty Warren
DE/LB
93 Phillip Daniels
96 Adalius Thomas
LB
98 Brian Orakpo
54 Tedy Bruschi
LB
59 London Fletcher
51 Jerod Mayo
LB
52 Rocky McIntosh
58 Pierre Woods
LCB
27 Fred Smoot
23 Leigh Bodden
RCB
23 DeAngelo Hall
24 Shawn Springs
SS
48 Chris Horton
36 James Sanders
FS
30 LaRon Landry
31 B. Meriweather
SPECIAL TEAMS
Pos.
Redskins
Patriots
P
3 Hunter Smith
6 Chris Hanson
K
6 Shaun Suisham
3 S. Gostkowski
H
3 Hunter Smith
6 Chris Hanson
LS
67 Ethan Albright
48 Nathan Hodel
KOR
11 Devin Thomas
18 Matthew Slater
PR
82 A. Randle El
83 Wes Welker
---
Washington and New England have played 19 times in the preseason, with the Patriots holding a 12-7 edge.
In preseason games played in Washington, the Patriots have a 6-2 lead over the Redskins.
New England has won the last four matchups in preseason. The most recent game was Aug. 26, 2006, when New England won 41-0 at Gillette Stadium.
In the regular season, the Redskins and Patriots have played eight times, with the Redskins holding a 6-2 advantage.
New England won the most recent regular season contest in a lopsided affair. The Patriots defeated the Redskins 52-7 at Gillette Stadium in October 2007 en route to their 16-0 regular season record.
Until that loss, the Redskins had won the last six regular season games in the series, although four of the six wins had been decided by five points or less.
The last time the Patriots visited FedExField was Sept. 28, 2003. In a regular season contest, the Redskins defeated the Patriots 20-17, with safety Ifeanyi Ohalete intercepting a Tom Brady pass in the final minutes to secure the Redskins' victory.
Following that loss, New England would go on to set an NFL record by winning 21 consecutive games and back-t0-back Super Bowl titles in 2003 and 2004.
---
REDSKINS 2008 RANKINGS
Offense
Rank
Yards/Game
Total Offense
19
320.0
Rushing Offense
8
130.9
Passing Offense
23
189.1

Defense
Rank
Yards/Game
Total Defense
4
288.8
Rushing Defense
8
95.4
Passing Defense
7
193.4
PATRIOTS 2008 RANKINGS
Offense
Rank
Yards/Game
Total Offense
5
365.4
Rushing Offense
6
142.3
Passing Offense
12
223.1

Defense
Rank
Yards/Game
Total Defense
10
309.0
Rushing Defense
15
107.6
Passing Defense
11
201.4
---
FAMILIAR FACES ON THE PATRIOTS
Cornerback Shawn Springs played for the Redskins from 2004-08 and was a popular player on the team and in the community. He is a native of Silver Spring, Md.
---
REDSKINS-PATRIOTS NEWS & NOTES
-- Fletcher And the Patriots
Perhaps no other Redskins player knows the Patriots like London Fletcher--or has as much motivation to play them.
In January 2002, Fletcher and the St. Louis Rams lost to the Patriots 20-17 in Super Bowl XXXVI. That game basically launched the Patriots' dynasty this decade.
The following season, Fletcher signed with the Buffalo Bills and competed against New England twice a year from 2002-06. The Bills' record against the Patriots in that span: 1-9.
In 2007, Fletcher and the Redskins lost to the Patriots 52-7 at Gillette Stadium in one of the worst defeats in franchise history.
Friday's matchup may only be preseason, but Fletcher expects the Redskins' intensity level to pick up this week.
"We know we are facing a really good football team," Fletcher said. "We are going to be playing for the majority of the football game. Obviously we have to be focused. We are watching a little more film. We are paying a lot more attention to everything so that we can play well."
Fletcher is among the NFL's iron men. He has started 135 consecutive regular season games, third-most among active players. (He trails Peyton Manning at 176 and Ronde Barber at 151.)
No player has amassed more tackles this decade than Fletcher. He has 1,244 tackles, ahead of Zack Thomas (1,181), Brian Urlacher (1,059) and Ray Lewis (1,054).
-- How the 80-Man Roster Was Built
The Redskins have 28 players on the roster that the team drafted, including 2009 first-round pick Brian Orakpo and 2009 supplemental draft pick Jeremy Jarmon. Draft picks account for 35 percent of the Redskins roster.
Chris Samuels is the longest-tenured Redskins. He has played for the franchise since 2000.
Washington has used free agency to acquire 34 players, including Mike Sellers in 2004, Casey Rabach in 2005, Andre Carter and Antwaan Randle El in 2006, London Fletcher in 2007, DeAngelo Hall in 2008 and Albert Haynesworth and Hunter Smith in 2009. Free agents account for 42.5 percent of the roster.
Fourteen Redskins players were acquired as undrafted rookie free agents. This group includes offensive lineman Stephon Heyer.
The team has acquired two players via trade. Clinton Portis was acquired in a 2004 trade with the Denver Broncos and Santana Moss joined the Redskins as part of a 2005 trade with the New York Jets.
The Redskins have claimed just two players off waivers: Anthony Alridge and Marcus Mason.
-- Collins' Hometown Team
Todd Collins grew up in Walpole, Mass., and was a New England Patriots fan. He lived two miles away from Foxboro, Mass., where the Patriots have played their home games since 1971.
Some of his earliest memories revolved around the Patriots.
"I can remember coming home from Sunday school and the first thing I wanted to do was put on the Patriots game," Collins said.
To this day, many of Collins's closest friends are Patriots fans.
"I ask them, 'What if the Patriots are playing the Redskins? Who would you root for?'"
Their response: "'Well, it depends on if you're playing or not,'" Collins laughs. "And even then I'm not sure what their answer would be."
Collins has served as a Redskins backup quarterback since 2006.
Danny Smith has guided the Redskins' special teams unit since 2004. Kickoff returns and kick coverage have been a strong suit for the Redskins in that span.
The Redskins have given up only 20.5 yards per kickoff return, the second-best mark in the league during that span. The unit has been nearly as successful on kickoff returns, ranking seventh in the league in that span with a 23.2-yard average.
Last year, Washington's kickoff unit was among the league's top groups.
The Redskins allowed opponents an average starting field position of the 25.7-yard line, the sixth-best mark in the league. The Redskins' kickoff return unit also ranked sixth in the league with an average starting field position of the 29.0-yard line.
Since 2000, the Redskins' defense has finished in the top 10 in yardage allowed seven times.
Last year, in Greg Blache's first season leading the defense, the Redskins were ranked fourth overall in the NFL. They were ranked eighth against the run and seventh against the pass.
The Redskins also finished fourth in 2000, 10th in 2001, fifth in 2002, third in 2004, ninth in 2005 and eighth in 2007.
Since 2004, when Blache joined the Redskins as defensive line coach, the Redskins have the NFL's fourth-ranked defense.
In 2008, Chris Cooley's 83 catches ranked 11th in the NFL and Santana Moss's 75 catches ranked 18th.
The Redskins were one of four teams last year, along with Arizona, Denver and Kansas City, to have two of the top 18 pass catches in the league.
Cooley has led the Redskins in receptions each of the last three years, while Moss led the team in catches in 2005.
Both of the starting cornerbacks for the New England Patriots are new to the team this year. And they both hail from the Washington, D.C., region.
Shawn Springs grew up in Silver Spring, Md., and has played for the Seattle Seahawks (1997-2003) and Redskins (2004-08).
Leigh Bodden grew up in Hyattsville, Md. He has played for the Cleveland Browns (2003-07) and Detroit Lions (2008).
FedExField is the largest stadium in the NFL with 91,704 seats.
It is more than 11,000 seats ahead of the second biggest stadium, the new Cowboys Stadium. (Cowboys Stadium is expandabe to seat up to 100,000.)
The Redskins set a single-game attendance record--90,910--in a Dec. 30, 2007 game against the Cowboys.
On Tuesday, Sept. 1, the Redskins must reduce their roster from 80 players to 75. It's the first set of roster cuts on the way down to the regular season limit of 53.
The Redskins close out preseason on the road against the Jacksonville Jaguars on Thursday, Sept. 3 in the preseason finale for both clubs.
Kickoff is 7:30 p.m. The game is televised nationally on WRC-NBC 4 and Comcast SportsNet.