This has been such an amazing experience and I'm only on day 3! From the second we stepped off the plane in Honolulu we have been going non-stop but I've loved every second. This year as you know is a little different for the NFL, not only are the players being drafted to un-conferenced teams but we as cheerleaders are as well.
Monday evening we had our first full rehearsal with all the girls and learned our half time performance.  We woke up bright and early Tuesday, and headed straight to the other side of the island to shoot interviews and bumpers for NFL Network. We then headed back to our hotel where our the Pro Bowl Cheerleader draft began. I was chosen for the Orange team representing Jerry Rice!! Go Orange!!! Immediately afterwards we set up for the iconic Pro Bowl Cheerleader team photo in front of Diamond Head. This was a moment we were all anticipating since we arrived. It was quite windy but we made it work. After the photo we had an hour for dinner and then rehearsal to finish out the evening.
Yesterday was  the player draft and I couldn't  have been more excited and anxious to see how this goes. It's the first for everyone and I'm super thrilled to be a part of it. The draft aired live last night so I hope you had a chance to see the broadcast! We performed at the event and interacted with fans!  It was a blast.
I miss my teammates terribly back home, but they are all with me everywhere I go. Every time I put on our arm bands, our boots, grab our team poms, or even just close my eyes before bed they are running through my head. I'm making them and the best fans in the NFL proud this week, I promise. Representing the Washington Redskins here in Hawaii, I am once again so honored to be your 2014 Pro Bowl Cheerleader!! Check in with you guys again in a few day, Mahalo!!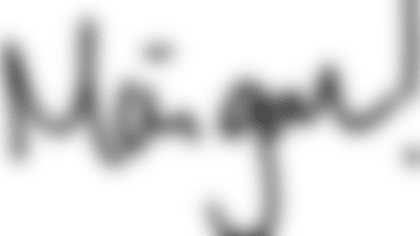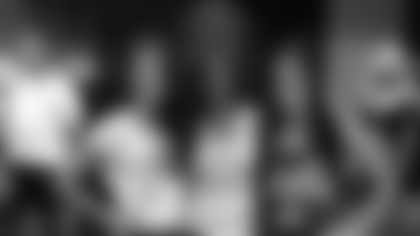 Maigan with the ladies of the NFC East!