The Redskins.com crew breaks down the key players and matchups to keep an eye on during Sunday's Redskins-Bears 2015 Week 14 matchup at Soldier Field.
"Redskins-Bears: Ingredients For Victory" is presented by Papa John's.*
Every Monday after a Redskins game, get a Large Cheese Pizza for just $9.99. Receive a FREE TOPPING for every Redskins touchdown. DOUBLE THE FREE TOPPINGS when the Redskins win!
---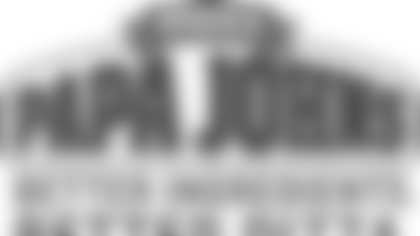 ](http://www.papajohns.com/index.html)
In the Redskins' last two games – a win over the New York Giants and a narrow loss to the Dallas Cowboys – the team has been unable to capitalize off some great field position, courtesy of its defense.
Combined, Washington's last six turnovers have resulted in three total points.
In the game against the Giants, the Redskins picked off Eli Manning three times and couldn't muster a single point off those opportunities (one resulted in a blocked field goal). In the Cowboys game, Washington's defense forced four Dallas fumbles and recovered three of them. The result? One Dustin Hopkins field goal.
After starting off the year slowly in the takeaways department, the Redskins' defense has really come on strong. The team is 10th in the league in forcing turnovers. But scoring off those opportunities has been a different story, as the Redskins rank 28th in the NFL in points off turnovers.
The Redskins were able to overcome these deficiencies against the Giants, scoring early and often enough to earn a big divisional win that catapulted them into first place in the division. But, against the Cowboys – a game that came down to the wire with both teams struggling to put points on the board – Washington really felt the effects of not taking advantage of takeaways after Dallas escaped with a 19-16 victory.
Against the Bears on Sunday, the Redskins have no choice but to take advantage of these takeaways and turn them into substantial points. The team is yet to win on the road this season, yes, but, now in a three-way tie for first place in the NFC East, it will need to do everything right in order to claim its second divisional title in four seasons.
Chicago is about average defensively off turnovers, allowing 54 total points when its offense turns the ball over, ranking 14th in the league.
"There's a lot of things offensively that we're not doing from a consistent standpoint that we should be doing by Week 13," Redskins head coach Jay Gruden said. "We should be better and we just haven't been for whatever reason, and capitalizing on turnovers is a major, major issue. (Monday) night, the defense put us in great situations to be successful offensively and we didn't take care of business." (By Andrew Walker)
---
RUN, RUN, RUN
In their five road games this year, the Redskins haven't been unable to impose any kind of run game over an opponent. Compared to their 129.6 rushing yards average at home, they've been effectively shut down when they travel, only averaging 44.8 yards on the road.
When they visit Soldier Field this Sunday, however, they'll have an opportunity to buck the frustrating trend thanks to a Bears defense that has played like Jekyll and Hyde. While Chicago's pass defense ranks second in the league in yards allowed per game (210.8), its run prevention has been quite the opposite.
The Bears rank 29th in stopping the run, allowing 127.9 yards per game, which equates to 4.8 yards per carry.
"They're a good front, don't get it wrong," offensive lineman Spencer Long said.  "Everyone in the league is going to bring their own challenges. We just got to keep studying up and seeing where we match up well against them and stuff like that. We got a little ways to go. We got more film to watch and become more confident in this game plan as time goes on."
Aiding the Redskins is the fact that the Bears haven't played well at home, where they're 1-5. There have only been two 100-yard rushers in those games – Adrian Peterson and Ronnie Hillman – but collectively, each team has rushed better than the century mark.
That should provide some optimism for a team that promised a tough running game – like the one they showed off against the Rams – all year but has seen it digress and fluctuate since.
"We have to stick with it," Gruden said. "We have continue to work at it. Like I've said many times, we have a young offensive line. They're still working together but that excuse is going to wear out pretty quickly in these big games coming up. We have to just continue to work on it, be persistent with it, be demanding of these guys."
It will be important for the running game to find success considering the Bears' strength defending the pass. In what promises to be bad weather conditions, Chicago, in part thanks to the rejuvenated play of cornerback Tracy Porter, will be keeping its attention on wide receiver DeSean Jackson, who has made at least one big play touchdown in the last three games.
His explosive ability will ideally keep the secondary in check, preventing them from crowding the box, which would allow Cousins to take advantage of some intermediate throws.
"Any time that you have the ability to go short, intermediate and take the top off a coverage, it makes you extremely versatile and we feel like that's the type of player that he is," offensive coordinator Sean McVay said. "We'll continue to try to use him in all those ways." (By Jake Kring-Schreifels)
---
CUT OFF CUTLER
You simply never know what you're going to get from Chicago Bears quarterback Jay Cutler, as the former first-round pick has mixed results every time he steps out onto the field.
The Vanderbilt product, now in his seventh season with the Bears, has thrown for more than 20 touchdowns five times in his career, but also has stretches in which his "gunslinger" mentality leads to a high interception rate.
After two tough seasons in 2013 and 2014, Cutler rebounded early this season, his first under new head coach John Fox, as he threw 13 touchdowns to five interceptions in his first eight games.
But over the last three weeks, the 2008 Pro Bowler has thrown just one touchdown.
Still, the Redskins know that at any moment Cutler can get on one of his hot streaks.
"I think Jay's probably one of the most talented quarterbacks I've seen play in this league as far as arm strength and mobility," defensive back DeAngelo Hall said. "He probably doesn't like to run, but Jay's a guy who can get out of that pocket. He's very athletic and he's been like that ever since he's come into the league. He presents a lot of challenges for us."
As Cutler's struggled some at times, though, the running backs have thrived in Chicago this season, as Matt Forte has once again pieced together a solid season while Jeremy Langford has nearly 600 yards of total offense in his rookie season.
"You've got to stop that run," defensive end Ricky Jean Francois said. "You may have the ball in the air a few times depending on how Jay Cutler feels, but I believe that game is going to be left on the ground. Matt Forte's going to do a [good] job and Langford [too]."
Both backs are good in the pass game, as they've teamed together for nearly 50 receptions for 508 receiving yards.
A lot of their production in the passing game comes off screen plays.
"I don't think it necessarily changes anything you do, you've just got to be obviously conscious of it," defensive coordinator Joe Barry said of defending the screen game. "They do a number of… No. 22 [Matt Forte] has been not only a phenomenal back carrying the ball but he's very good out of the backfield in the screen game, always has been his whole career." (By Stephen Czarda)
---
COME HOME HAPPY
The Redskins' road woes have been much documented this season. But it has reached the point of the year when the team must find more success in opposing stadiums, or it will find itself on the outside looking in when the playoffs begin next month.
That mission starts on Sunday against the Bears.
And, frankly, it couldn't begin against a better opponent, because the Bears have won just one game in six tries all season at Soldier Field this year.
All season long, Gruden has tried to answer the questions about why the team hasn't been able to win away from FedExField the best he could, but the truth of the matter is, by now, there's really no answer beyond the Redskins have simply played good teams in their home stadiums so far in 2015.
In four of their five road games, the Redskins' opponent at the time had a winning record, and three of those teams (Atlanta: 4-0; New England: 7-0; Carolina: 9-0) were undefeated.
Chicago, at 5-7, is certainly not on that level, but it doesn't mean Washington is taking its opponent lightly – nor is it heading into the matchup dreading the thought of adding another road loss to its record.
"The challenge is to win the next game, whether it's home or away," Redskins defensive back DeAngelo Hall said. "We've had a lot of difficulties on the road. It's not like we go into the week like, 'Oh, man, we have one on the road. What are we going to do?'"
With a three-way tie atop the NFC East – the Redskins currently have the advantage in the tiebreaker over the Philadelphia Eagles and the New York Giants – and with the Dallas Cowboys just one game back, it's now or never for Washington to get over this hump.
The team has shown resiliency to overcome other issues this season – third quarter woes, creating takeaways on defense, untimely turnovers on offense – but this one is a little more all-encompassing.
Come Sunday around 5 p.m., the Redskins want to be celebrating on their team plane back to D.C. "I'm not going to be that drastic and say 'make or break' but it's obviously, you know, all these games are important," Gruden said. "We're 5-7. Giants are 5-7. Eagles are 5-7. So, obviously, the importance of this game is big for all teams involved in this race. We understand our struggles on the road and we have to address them. We have to address them head on and go compete against Chicago." (By Andrew Walker)