The Washington Redskins on Sunday take on the Tampa Bay Buccaneers at FedExField. With a look at a few interesting nuggets from Sunday's matchup, Redskins.com's Andrew Walker brings you this week's "Redskins-Buccaneers: A Different Look," presented by **Kaplan University*, the Exclusive Higher Education Partner of the Washington Redskins.*
---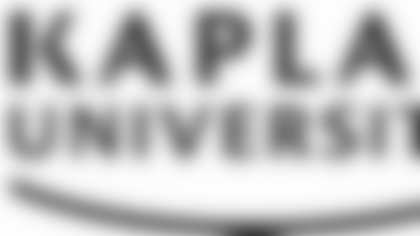 ](http://www.kaplanuniversity.com/)The Redskins and Buccaneers have tons of connections heading into Sunday's Week 11 game at FedExField, including:
Former Buccaneers on Redskins:
CB E.J. Biggers (2009-12)
LB Adam Hayward (2007-13)
President/General Manager Bruce Allen (GM, 2004-08)
Head Coach Jay Gruden (Offensive Asst., 2002-08)
Offensive Coordinator Sean McVay (Coaching Asst., 2008)
Wide Receivers Coach Ike Hilliard (WR, 2005-08)
Offensive Line Coach Chris Foerster (1996-01)
Defensive Backs Coach Raheem Morris (Defensive Quality Control, 2002; Defensive Assistant, 2003; Assistant Defensive Backs Coach, 2004-05; Defensive Backs Coach, 2007-08; Head Coach, 2009-11)
Director of Football Operations Paul Kelly (2004-08)
Former Redskins on Buccaneers:
Tight Ends Coach Jon Embree (2010)
SERIES HISTORY
The Redskins and Buccaneers have met 18 times in regular season play dating back to the teams' first meeting on Oct. 9, 1977. The all-time series between the two teams is deadlocked at 10-10, including postseason play. The teams are 9-9 against one another all-time in regular season play.
The teams' last regular season meeting came on Sept. 30, 2012, in what became the first fourth-quarter comeback in the career of quarterback Robert Griffin III. After Tampa Bay took the lead with 1:42 remaining, Griffin III engineered a seven-play, 56-yard drive that culminated with the eventual game-winning 31-yard field goal with three seconds remaining.
A win Sunday would give the Redskins consecutive regular season wins against the Buccaneers for the first time since defeating Tampa Bay during the 1998 and 2000 seasons.
SCORING CHANGES
In case you've been keeping score at home, the Redskins have had several scoring changes over the course of the season, including:
Week 1 at Houston
9:14 remaining in second quarter:
Hatcher sack changed to aborted play
6:06 remaining in second quarter:
Return credited for 27 yds. Line of scrimmage was the HOU10.
7:26 remaining in fourth quarter:
Penalty for six yards, not five
Week 2 vs. Jacksonville
12:37 remaining in first quarter:
Sack credit has been changed to split by Orakpo and Hatcher
13:27 remaining in second quarter:
Sack credit has been changed to a full sack for Hatcher
Week 8 at Dallas
2:16 remaining in fourth quarter:
McCoy fumbled on the play and recovered, forced by Mincey