Redskins.com's Andrew Walker breaks down the key players and matchups to keep an eye on during Sunday's Redskins-Cardinals 2014 Week 6 showdown at University of Phoenix Stadium.
"Redskins-Cardinals: 4 Keys To The Game" is presented by Papa John's. Every Monday, fans can order a large cheese pizza for only $9.99, plus for each touchdown that the Redskins score, fans get one free topping. And with a Redskins victory, fans get double the toppings.
---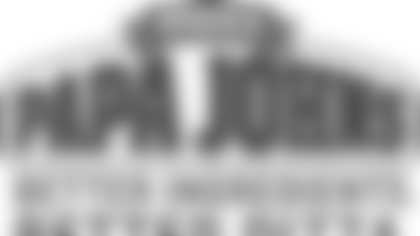 ](http://www.papajohns.com/) One of the more overlooked aspects of any football game – until it becomes a major issue – is a team's starting field position. Against the defending champion Seattle Seahawks on Monday, the Redskins struggled mightily in this area, constantly putting themselves behind the 8-ball throughout the contest in their 27-17 loss.
Against Seattle, the Redskins, on average, began their 12 drives from their own 17-yard line, including drives that started from their own 10, 1, 8 and 9. The team's first 11 drives, meanwhile, began, on average, from their own 15.
Seattle's offense, however, often found itself with prime field position against the Washington defense Monday night. On average, the Seahawks began their 12 drives from their own 35, including drives that began from their 43, 47, 44, 40, 47 and the 50.
Some of that was by design, however, as Gruden said the Redskins decided to play keep-away from talented Seattle returner Percy Harvin, and also had an unsuccessful onside kick attempt.
The Redskins on Sunday once again will be facing off against a very talented returner in Ted Ginn Jr., who has already returned a punt for a touchdown this season, and is obviously always a threat on kickoffs. The Cardinals will also see the return of punter Drew Butler, who is replacing veteran Dave Zastudil, who was placed on injured reserve on Tuesday with an injury to his left groin. Butler has already seen a little action this season, and the Redskins will likely be pinning their ears back every time he goes back to punt: he's been blocked and deflected once each already.
The Cardinals certainly have two extremely talented cornerbacks in Patrick Peterson and Antonio Cromartie, but the team's entire secondary had a historically-bad off day Sunday against the Broncos in Denver.
The Cardinals allowed 568 yards to the potent Broncos offense, the most yards they've allowed since 1973. Future Hall of Fame quarterback Peyton Manning tossed four touchdown passes, two of which went to wide receiver Demaryius Thomas, who had eight catches for a team-record 226 yards on the day.
You know Redskins quarterback Kirk Cousins this week is paying close attention to the Broncos-Cardinals game film to see how he can also exploit the matchups the Redskins have against the Cardinals' secondary. Against the elite "Legion Of Boom" Seattle secondary on Monday, Cousins wasn't afraid to go deep with the Seahawks loading the box. On two passes alone to wide receiver DeSean Jackson, Cousins gained almost 120 total yards going over the top, one of which resulting in a 60-yard touchdown.
Then there's Redskins wide receiver Pierre Garçon, who led the league in catches in 2013. But after catching just two passes for 23 yards against the Seahawks, you've got to believe Garçon is due for a big day against the Cardinals. He'll be running with a little something extra in his step to ensure he gets open on Sunday.
Arizona wide receiver Larry Fitzgerald – drafted by the Cardinals with the third-overall pick in the 2004 NFL Draft – is widely respected across the NFL as being one of the best players of the last decade.
From 2005 to 2011, Fitzgerald posted six 1,000-yard-plus seasons and hauled in 65 touchdowns.
Over the last two full seasons, though, Fitzgerald's numbers have somewhat declined, as he failed to post at least 1,000 receiving yards in back-to-back seasons for the first time in his career.
So far this season, Fitzgerald has just 164 receiving yards and no touchdowns in the Cardinals' first four games.
But that doesn't mean he can't turn in a vintage Larry Fitzgerald performance if the Redskins are too lax on their coverage of the Pittsburgh product, who has a history of beating up on Washington.
In the Redskins and Cardinals' last matchup – a 22-21 Redskins win Sept. 18, 2011 – Fitzgerald caught seven passes for 133 yards and a touchdown, including a 73-yard scamper. The Redskins know they'll need to keep a close eye on the Cardinals' other talented receiver, Michael Floyd, but can't let Fitzgerald get in too many one-on-one situations deep down the field, either.
BE VERSATILE ON DEFENSEUPDATED:ESPN's Adam Schefter is reporting the Cardinals will likely start Carson Palmer at quarterback against the Redskins:
PREVIOUS:Who's starting at quarterback for the Cardinals on Sunday?
Your guess is as good as mine – or Redskins defensive coordinator Jim Haslett's, for that matter.
Due to injuries, Arizona could start one of three – heck, even maybe four – possible quarterbacks on Sunday against Washington: starter Carson Palmer, backup Drew Stanton, rookie third-stringer Logan Thomas or 29-year-old Dennis Dixon, who was signed to the team's practice squad on Tuesday.
Palmer, who is dealing with an issue in his right shoulder (his throwing arm), has missed the team's last three games. He was limited in practice on Wednesday.
Stanton, meanwhile, suffered a concussion in the Cardinals' loss to the Broncos, and, as of Wednesday, was yet to clear the league's concussion protocol.
Thomas – the former Virginia Tech star – has been taking the first-team reps in practice, and actually came out with a bang against Denver, tossing an 81-yard touchdown on his very first NFL pass. But he didn't complete another pass his next seven attempts to end the game.
Dixon, meanwhile, is familiar to Arians, having played for the Pittsburgh Steelers while the second-year Cardinals head coach was Pittsburgh's offensive coordinator.
Each quarterback brings their own flavor to the field, and, although Palmer is obviously the most established and dangerous of the bunch, the Redskins are going to have to study up on all four guys this week to prepare for whatever comes their way on Sunday.
Arians on Wednesday said it was too early to tell which signal caller he'll go with against the Redskins.
"Yeah, we really don't have any plans right now. Everything is up in the air," he said. "We have got a game plan, and we'll find out who can play quarterback as the week unfolds."