*The Washington Redskins on Sunday travel to Glendale, Ariz., to take on the Arizona Cardinals in a battle at the University of Phoenix Stadium. With a look at a few interesting nuggets from Sunday's matchup, Redskins.com's Andrew Walker brings you this week's "Redskins-Cardinals: A Different Look," presented by **Kaplan University*, the Exclusive Higher Education Partner of the Washington Redskins.*
---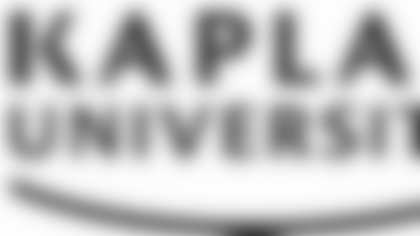 ](http://www.kaplanuniversity.com/)Simply put, the Washington Redskins have dominated their all-time series against the Arizona Cardinals, who used to be an NFC East rival. A win for the Redskins against the Cardinals on Sunday would be their 75th all-time in the series, their second-most against any opponent (Philadelphia, 81). The Redskins enter Week 6 with a 74-44-2 all-time record against the Cardinals.
Using the formula for winning percentage adopted by the NFL in 1972 to include ties, the Redskins' .625 all-time winning percentage against the Cardinals is Washington's highest against any opponent with a minimum of 50 games played. Entering the season, the Redskins' eight-game winning streak against the Cardinals was one of five active NFL winning streaks against an opponent of at least eight games (Denver vs. Cleveland, 10; Philadelphia vs. New York Jets, 9; San Francisco vs. Detroit, 9; New York Jets vs. Tampa Bay, 8).
Against the Seattle Seahawks on Monday, Redskins wide receiver DeSean Jackson posted a season-high 157 receiving yards on five receptions with one touchdown. Jackson's 31.4 yards per reception were the most in the three-time Pro Bowler's career in a game in which he caught at least five passes.
The 100-yard receiving game was the 22nd of Jackson's career and his second as a member of the Redskins. Also, after catching a 60-yard touchdown from quarterback Kirk Cousins in the second quarter Monday night, Jackson notched his 19thtotal touchdown covering 50 yards or more. Since he entered the league in 2008, no receiver has had more.
LEAGUE LEADERS
The Redskins currently rank first in the NFL in several categories, including:
Yards per first-down play (6.88)
Total yards on first-down plays (1,045)
Punting average (49.9)
Longest punt (Tress Way, 77 yards)
Individual running back with 25-plus-yard receptions (Roy Helu Jr. with 3)
Individual sacks (Ryan Kerrigan, 6)
Individual percentage of receptions caught for first downs (Andre Roberts, 93.3) Individual punting average (Tress Way, 52.0)