The Washington Redskins on Monday travel to Dallas to take on the Cowboys in a Week 8 rivalry matchup at AT&T Stadium. With a look at a few interesting nuggets from Monday's matchup, Redskins.com's Andrew Walker brings you this week's "Redskins-Cowboys: A Different Look," presented by **Kaplan University*, the Exclusive Higher Education Partner of the Washington Redskins.*
---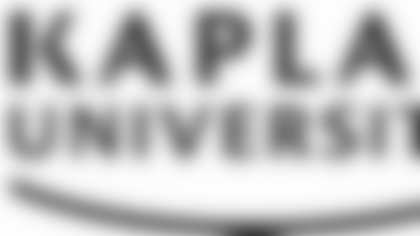 ](http://www.kaplanuniversity.com/)Sure, everyone knows about the Redskins-Cowboys rivalry, but here's some more concrete examples of what these two teams are looking at against each other on Monday:
The game is the Redskins' 65th all-time on Monday Night Football.
The Redskins and the Cowboys are facing each other on Monday Night Football for the 16th time.
The Redskins hope to even their Monday Night Football record against the Cowboys at 8-8.
A win would be Washington's first Monday night victory against the Cowboys since the "Monday Night Miracle" on Sept. 19, 2005, in which the Redskins erased a 13-0 deficit with two Santana Moss touchdowns in the final four minutes for a 14-13 victory.
LEAGUE RANKINGS
The Redskins continue to lead the league and the NFC in several statistical categories, including:
First in the NFL in yards after the catch (1,205)
First in the NFL in average yards after the catch (7.2)
First in the NFL in total yards on first-down plays (1,364)
First in the NFL in yards per first-down play (6.56)
First in the NFC with 19 25-plus yard plays.
First in the NFC in yards per reception (12.8)
Tied for first in the NFC in longest pass reception (81)
First in the NFL in longest punt (77 yards)
GAME WINNER
The Redskins may be beginning a trend of homecoming heroics, as the team registered a second-consecutive walkoff victory on its annual Alumni Homecoming game in 2014 last Sunday.
A year after fullback Darrel Young scored a one-yard touchdown run in overtime to beat the San Diego Chargers during Alumni Homecoming weekend in 2013, kicker Kai Forbath converted a 22-yard field goal in the final seconds of regulation to give the Redskins a 19-17 victory against the Tennessee Titans in Week 7 this season.
The game-winning field goal – part of Forbath's career-high four field goals on the day – was the second of Forbath's career and his first since Dec. 9, 2012 vs. Baltimore.
The game-winner was Forbath's first of his career in regulation, as his first-career game-winning field goal against Baltimore in 2012 came in overtime. The game-winner with no time remaining in regulation was the Redskins' first since Nick Novak's last-second 47-yard field goal to defeat the Dallas Cowboys, 22-19, on Nov. 5, 2006.