The Redskins.com crew breaks down the key players and matchups to keep an eye on during Monday's Redskins-Cowboys 2015 Week 13 matchup at FedExField.
"Redskins-Cowboys: Ingredients For Victory" is presented by Papa John's.*
Every Monday after a Redskins game, get a Large Cheese Pizza for just $9.99. Receive a FREE TOPPING for every Redskins touchdown. DOUBLE THE FREE TOPPINGS when the Redskins win!
---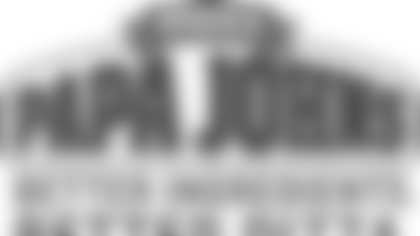 ](http://www.papajohns.com/index.html)
As the Redskins prepare for their Monday night game versus the Dallas Cowboys, one of the consistent refrains voiced by players has been the appraisal of the Cowboys' stout offensive line.
In some ways, it's the buffer and the preceding statement when answering any questions about how to defend wide receiver Dez Bryant, stop running back Darren McFadden and get to quarterback Matt Cassel. Once that's been established, players have maintained the importance in not overlooking a Cowboys offense that has many weapons at its disposal.
"We definitely have to get after them, man," safety Dashon Goldson said. "We have to attack them just like we've been doing. We've got to bring guys down. We've got to make sure we get all 11 guys on the ball. Our D-line is definitely going to have their work cut out for them. Front seven, we've got to get off blocks and make tackles. That's going to be the key."
It should help that Tony Romo doesn't have to figure into their plans after re-injuring his collarbone on Thanksgiving against the Panthers.
"He's one of the best quarterbacks in the league when he's healthy," Hatcher, the former Cowboy, said. "It helps out a lot not having him back there because he's a general, man. He understands the game, he understands the system, and he ran it well when he was healthy. I hope that guy gets healthy fast. I'm not happy he's hurt, but I'm happy he's not playing."
That's meant a lot of film study on Matt Cassel, who has already started four games, completing 62 percent of his passes for 902 yards, five touchdowns and five interceptions. He's been sacked 10 times and fumbled three times, which hasn't led to any turnovers.
While he may be more limited in range, the defense isn't taking Cassel's difference in mobility lightly.
"I believe Matt Cassel knows how to work the pocket," defensive lineman Ricky Jean Francois. "He doesn't have to run he just has to move around because he knows all his receivers are down field. He knows Dez can turn his route into a deep pass so it makes it easier for the QB."
The secondary, after a strong collective performance against the Giants (with the exception of a few big gainers late in the fourth quarter), feels confident lining up against Bryant, tight end Jason Witten and the slew of other shifty Cowboys receivers.
Being familiar with them, specifically Bryant, after years of playing against Dallas should give the Redskins some advantages. Through six games, Bryant has 23 receptions for 280 yards and two touchdowns after being injured for the majority of the season.
"Just from experience standpoint, I think it'll give us a little edge," cornerback DeAngelo Hall said. "With Dez, we've all played against him for the last couple years, so we got some familiarity as far as that goes." (By Jake Kring-Schreifels)
---
HARDY (and the) BOYS
The Redskins have done a great job keeping Kirk Cousins upright this season, as credit is due for a young offensive line that has been among the best in the league in pass protection.
They must continue to do so on Monday night against the Cowboys, especially with Greg Hardy coming around the end.
In seven games this season, Hardy has accumulated 4.5 sacks along with a forced fumble.
For his career, Hardy has 38.5 sacks in just 70 games.
In his last game against the Redskins in 2012 when still with the Carolina Panthers, the Mississippi product tallied 1.5 sacks.
For left tackle Trent Williams, who has faced Hardy twice in his career, he knows he'll have to bring his "A-game."
"He's a great player," Williams told reporters on Wednesday. "He jumps out on film all the time. He's very disruptive. He's a big strong guy with a lot of athleticism. He's a dominant force. That's the reason he's a household name and everybody knows who he is because of his play on the field and how he can control the game at times. So, you know, I'm going to have to study him during the week like I do all my opponents. …He definitely is one of the best D-ends in the league."
Hardy's presence has opened up room for other players on the Cowboys to get pressure on opposing quarterbacks, as Dallas has 14 sacks in the seven games in which he's appeared.
"They're a very good football team. You know, defensively, they have, obviously Hardy, have a good pass rush," Gruden said. "They play hard. [Dallas Cowboys Defensive Coordinator] Rod Marinelli gets those guys ready to go. They've been close."
To help offset the Cowboys' pass rush, the Redskins know they must get their ground game going. Fortunately, Monday night's game is at FedExField, where Washington has had few problems running the ball so far this season.
Oh, and, of course, getting out to a nice lead wouldn't hurt matters, either.
"We have said that when you get in a catch-up mode — a two-minute mode — it gives the pass rushers on the other teams a chance to know that they're throwing the ball and they pin their ears back and they come with a vengeance," Redskins quarterback Kirk Cousins said. "So having a lead, running the football, all those things play well into avoiding sacks but ultimately it comes down to players holding up in protection. It comes down to me getting the ball out of my hand quickly and making good decisions and it really does take all 11 to avoid sacks." (By Stephen Czarda)
---
STARTERS IN WAITING
Redskins defensive coordinator Joe Barry doesn't like the term "backups." He instead prefers "starters in waiting."
It's a phrase he's used almost every time he's been at the microphone for his weekly press conference this season.
So, with that being said, starter-in-waiting Mason Foster will likely get the chance to make his first start for the Redskins on Monday at the middle linebacker position.
That's because Perry Riley Jr. suffered a foot injury during Thursday's practice that will require surgery – and a 3-to-6 week recovery timetable.
Fortunately for Barry and the Redskins' defense, Foster is no novice in the National Football League. He started almost 60 games for the Tampa Bay Buccaneers over the last four seasons, where he collected 343 tackles, 12 passes defensed, six sacks, five interceptions, two touchdowns and two forced fumbles.
Foster signed with the Redskins during Week 4 of this season.
"I think that's the thing that I've been most impressed with him the five, six, seven weeks or however long he's been here – he came in and went right to work," Barry said. "I think every single guy in our room knows that you're always one snap away from being a starter. He's kind of taken that approach and he's worked his butt off. We'll let him go and he'll do a great job."
Having Foster get the nod for a starter is something the Redskins have grown accustomed to so far this season. Among the starters currently on the season-ending injured reserve list are cornerback Chris Culliver, linebacker Junior Galette, safety Duke Ihenacho, guard Shawn Lauvao and tight end Niles Paul. You can also throw guys like Riley Jr. and center Kory Lichtensteiger on the list of starters expected to miss significant time.
That's why building depth is so important at this stage of the season.
The Redskins have already seen the likes of Will Blackmon, Will Compton, Spencer Long, Josh LeRibeus, Kyshoen Jarrett and Quinton Dunbar step up and do an admirable job filling in for those ahead of them this year.
"I just really love football, that's the biggest thing," Foster said when asked to describe his game. "I'm real passionate about the game and I love to play football. I'm a team player, so you're going to see me with a lot of enthusiasm and a lot of passion out there, flying around, that's what I try to do, sideline to sideline."
The Redskins will need that Monday vs. the Cowboys – and moving forward as they try to make a playoff push. (By Andrew Walker)
---
NATIONAL SPOTLIGHT
The Redskins are favored over a Romo-less Cowboys team this week.
OK, yeah, but it's Monday Night Football. It's the NFC East. It's a heated rivalry. Anything can happen.
Washington hopes to reverse a nasty recent trend playing during primetime since 2013: a 1-7 record in games played on Mondays, Thursdays or Saturdays.
"Well, we haven't been great under the big spotlight the last couple years, but we haven't been great in a lot of situations the last couple years, you know?" Cousins said.
As CSN Mid-Atlantic's Rich Tandler points out, "In the last two-plus seasons (the Redskins') winning percentage in night games has been .125. In all games it has been .302. Sure their record in all games is better but if it was on a report card you would be reluctant to bring it home. They would have had problems winning games on Tuesday afternoons or Friday at midnight."
But this appears to be a different Redskins team – one that enters December atop the NFC East standings for the first time since 1999. When Washington's backs have been up against the wall so far this season, the team has responded pretty much every single time in 2015.
So, with all that being said, the answer could be simple: an overall better team should produce a better primetime record.
"I don't see it so much as, 'Oh, it's unique to feeling like there's a lot of eyes on us.' I think it's more that we just haven't been that good, period," Cousins said. "And we need to be better. Whether it's Monday night or Sunday afternoon, we need to be better. That's the focus every week."
Good point, but even the coaches can't help but be a little more fired up than usual for this matchup. "I think we're excited about the opportunity to play an excellent football team in the Dallas Cowboys and to try to win that," Redskins offensive coordinator Sean McVay said. "Like you've said, we are in a one-game-at-a-time mindset and we know how important this one is. If we are able to win this game, it continues to get more and more important as the season goes on. So, our goal is we're going to play the best football we can when we play Dallas on Monday night. It's going to be an excellent opportunity for us." (By Andrew Walker)