The Washington Redskins on Sunday travel to Philadelphia to take on the Eagles in both teams' 2014 NFC East openers. With a look at a few interesting nuggets from Sunday's matchup, Redskins.com's Andrew Walker brings you this week's "Redskins-Eagles: A Different Look," presented by Kaplan University, the Exclusive Higher Education Partner of the Washington Redskins.*
*
---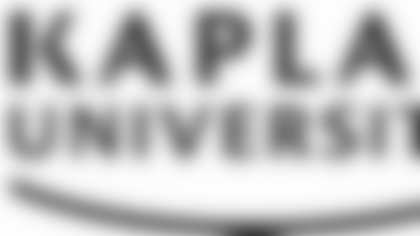 ](http://www.kaplanuniversity.com/)It's only been two weeks, but the Washington Redskins' defense is making its voice heard loudly so far this season. The unit ranks first in the NFL in several defensive categories, including:
Lowest total net yards allowed (234.5)
Sacks (10)
First downs passing allowed (12)
Least pass completions allowed per game (14.0)
Highest sacked per passing play percentage (16.7 percent)
Least yards allowed per play on first-down plays (2.93)
Least offensive touches allowed (72)
Tied for first in least rushing touchdowns allowed per game (0)
Tied for first in lowest red zone touchdown percentage allowed (0 percent)
The Washington defense will get its toughest test on Sunday against the Eagles' offense, which has flourished under second-year head coach Chip Kelly. In 2013, the Eagles became just the fifth team in NFL history to record 12-plus games of 400-plus total yards of offense in a single season.
This trend has continued in 2014, as Philadelphia's offense scored 30-plus points and amassed more than 420 yards in each of its first two games.
ALL IN THE FAMILYThere are several family connections when it comes to the current Redskins-Eagles NFC East rivalry. Head coach Jay Gruden is the brother of former NFL head coach and current ESPN analyst Jon Gruden, who served as offensive coordinator in Philadelphia from 1995 to 1997. Also, Scott Campbell – the Redskins' director of player personnel – is the son of Marino Campbell, who served as the Eagles' defensive coordinator for their 1980 NFC Championship team.
ALF!Redskins running back Alfred Morris has been one of the top rushers in the NFL since his rookie debut Week 1 of the 2012 season, and last Sunday, he accomplished a few career feats never before seen in Washington.
After rushing for 85 yards on 22 carries against the Jaguars, Morris eclipsed the 3,000-yard career rushing mark, accomplishing the feat in his 34th-career game, the fastest in team history. The franchise's all-time leading rusher, John Riggins, did not break the 3,000-yard mark with the Redskins until his 38th game in Washington.
Also, in the second quarter of the Redskins-Jaguars game, Morris scored the 21st and 22nd rushing touchdowns of his career, tying him with Don Bosseler for ninth-most in team history.