The Redskins.com crew breaks down the key players and matchups to keep an eye on during Saturday's Redskins-Eagles 2015 Week 16 matchup in Philadelphia.
"Redskins-Eagles: Ingredients For Victory" is presented by Papa John's.*
Every Monday after a Redskins game, get a Large Cheese Pizza for just $9.99. Receive a FREE TOPPING for every Redskins touchdown. DOUBLE THE FREE TOPPINGS when the Redskins win!
---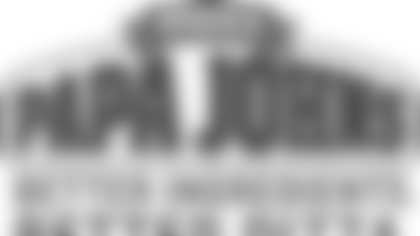 ](http://www.papajohns.com/index.html)
You simply never know what you're going to get out of the Philadelphia Eagles' offense this season.
One week they're putting up points in bunches, and the next they're struggling to produce anything.
Take the matchup between the Washington Redskins and Eagles in Week 4 this season as an indicator of their up-and-down performance, as they were shut out in the first half before stringing together a trio of touchdown passes in the second half.
Since that moment, outside of two games missed in November, quarterback Sam Bradford has also played just as inconsistently, as he has 10 touchdowns to nine interceptions.
"I think he's coming along," Redskins head coach Jay Gruden said. "He's obviously gaining a lot of confidence in what he's doing. I've said that before – it takes time and it takes repetitions for quarterbacks in new systems whether you're a veteran or not. I think he's just gaining more and more confidence. He's gaining momentum at the quarterback position as far as confidence in where to go with the ball in his receivers, his tight ends, obviously his backs. So he's playing a lot better."
The Philadelphia run game, meanwhile, has had a changing of the guard at the top of its depth chart, as prized free agent signing DeMarco Murray has been bumped down from starter to third stringer in terms of carries.
In the Eagles' last three games, Murray has just 61 yards.
Last week in a 40-17 loss to the Arizona Cardinals, Murray tallied just two carries for three yards.
In his place, the team has used Ryan Mathews and Darren Sporles.
Sproles in particular is a player the defense must account for at all times. "He works hard day in, day out," said running back Pierre Thomas, a teammate of Sproles' when both were in New Orleans. "I see him even through walkthrough, it's called walkthrough for a reason [as] you're trying to pace yourself, this dude is taking off. He's not walking. He's full-go from the beginning of practice until the end of practice. He's a hard work and he shows that. He works on all the little details of certain things, and I know if he drops the ball he's always working to catch extra after the practice. He's a pro, he's a vet. He understands the nature of this game and what it takes to be a great player. As he's shown to the world, he's one of the elite players in this league." (By Stephen Czarda)
---
MOVE THE BALL
Two things look favorably for the Redskins in their matchup with the Eagles this Saturday. For one, their offense, thanks in large part to the dynamic play of tight end Jordan Reed and wide receiver DeSean Jackson, is peaking. Two, their opponent's defense is, well, not.
In three of their last five games, Philadelphia has given up 40 points and has allowed more than 400 yards of total offense in five of the last six games, ranking dead last in red-zone defense, too. They're 29th in the league in yards allowed per game (393.3) and 30th in rushing defense, giving up 1,878 yards and 4.5 average yards per attempt.
Then consider starting cornerback Byron Maxwell and starting nose tackle Bennie Logan haven't participated in practice this week, putting their availability for Saturday in doubt.
All of that should give the Redskins plenty of opportunities to keep exploiting defenses, which they've done pretty handily over the last two weeks. Against both Chicago and Buffalo, the Redskins scored touchdowns on their opening drives, finding a rhythm right away and giving their defense a lead to play with throughout the entire game.
The running attack is one reason the offense has continued to make progress. It hasn't been explosive but it's been enough – Alfred Morris may not tally the same 187-yard performance that Cardinals running back David Johnson committed last week, but he'll certainly have his opportunities. His 48-yard burst near the end of the half against the Bills showed the danger he still adds to the offense.
And with that threat comes more success off the play-action pass, something quarterback Kirk Cousins uses most effectively with Jackson, who has tallied four touchdowns in his last five games and is coming off a 153-yard performance vs. the Bills.
"You don't just jump back in at wide receiver without the timing and the continuity with the quarterback," Gruden said. "I think the more practice time they get together …the more comfortable they're going to get with one another. That's important for a quarterback and a wide receiver."
When asked by Philadelphia reporters what he thinks about the Eagles banged up secondary, Jackson showed off some of his signature bravado.
"I could care less who is guarding me," Jackson said. "Depending on whoever it is, good luck to them."
The Eagles will still have confidence in a variety of secondary personnel, including Eric Rowe, E.J. Biggers and Jaylen Watkins. But, filling in on primetime against elite receivers is no easy task. If Cousins finds the same type of protection he's been getting against pass rushers Fletcher Cox and Connor Barwin, among others, he'll have plenty of chances to exploit an already shaky group of defensive backs. "You have to prepare for them a little more," left tackle Trent Williams said of their defensive line. "Even Brandon Graham can apply pressure off the edge. You've just got to give them their due diligence and study them and just try to neutralize them as much as possible." (By Jake Kring-Schreifels)
---
SPECIAL FORCES
Aside from the occasional slip up here and there, the Washington Redskins' special teams units have not been an issue this season.
That certainly wasn't the case in recent seasons, when the Redskins' return and kicking units were often among the worst in the league. It's no doubt a major reason why Washington finds itself a win against the Eagles away from clinching the division title.
But while the Redskins have been regaining respectability in special teams this season, the Eagles have continued to show flashes of why their special teams units can be among the most dangerous in the league.
Take Philadelphia's Week 13 matchup over the New England Patriots, for example. In that game, the Eagles returned a blocked punt for a touchdown and then got an 83-yard punt return from Sproles en route to a 35-28 victory over the host Patriots, who came into the game with a 10-1 record and, of course, rarely lose at Gillette Stadium.
The Eagles also did not fall for Patriots head coach Bill Belichick's sneaky tactics in the game, as the future Hall of Fame coach dialed up an onside kick by a defensive back, Nate Ebner, after extending their lead to 14-0 midway through the second quarter. The kick, however, was recovered by Eagles wide receiver Seyi Ajirotutu. Philadelphia would go on to score 35 unanswered points from that point to win the game.
Sure, for Washington to win Saturday's matchup and claim the division title, the team will need to be solid on offense and defense. But not making mistakes on special teams – no blocked kicks or punts or huge returns allowed – will be just as important.
"That's the goal and that's basically what you've got to do to be in a good position in this league," Redskins fullback Darrel Young said about the team's special teamers seemingly stepping up with new performers each week. "You've got to start somewhere. Everyone has played special teams in this league unless, you were a first-round pick, everyone's covered a kick and done something to help special teams-wise. Just having some of our roles, like myself and some other guys, that's what we're here to do." (By Andrew Walker)
---
SEIZE THE MOMENT
The Redskins were supposedly in rebuild mode this season after two down years that resulted in a combined 7-25 record.
Most, if not all, major publications and football websites picked Washington to finish no higher than 30th in their preseason power rankings. Many had them dead last.
Yet Saturday night, the team could clinch the NFC East title with a win over the Eagles.
There's certainly no guarantee the Redskins will go into Lincoln Financial Field and get an easy win, however. The Eagles, currently in second place with a 6-8 record, could turn the tables and clinch the division if they beat the Redskins and then win Week 17 against the New York Giants. So you know they'll be scratching and clawing. Also, factor in Washington's road woes this season – its win two weeks ago against the Bears in Chicago was its first away from FedExField all season – and things could get interesting on Saturday.
Nonetheless, Gruden is damn proud of his team.
"There's a lot of doubters and a lot of haters that really had a lot of negative things to say about this franchise before the season, about this team, and you should take it personally," Gruden said. "This is their jobs. This is what they are paid to do.
"I think they've accepted the challenge and have come a long way," he continued. "We still have a long way to go obviously but we're proud of what we've done so far but we have a long way to go."
These are the moments you want as a football player or coach – or, in this case, an entire organization and its fan base. The Redskins must seize this moment and continue peaking at the right time.
"It's a game that literally means everything," Williams, the team's offensive captain, said. "You can't ask for anything more. You're a competitor and you like to compete. This is the end-all, be-all right here. This is a championship game against your division rival. A team that's extremely hungry, has a lot of talent on their roster and has a fan base that get pretty hostile at times and they make it hard on visiting teams." (By Andrew Walker)