Redskins.com's Andrew Walker breaks down the key players and matchups to keep an eye on during Thursday's Redskins-Giants 2014 Week 4 showdown at FedExField.
"Redskins-Giants: 4 Keys To The Game" is presented by Papa John's. Every Monday, fans can order a large cheese pizza for only $9.99, plus for each touchdown that the Redskins score, fans get one free topping. And with a Redskins victory, fans get double the toppings.
---
GET OVER IT
Both teams in Thursday night's Redskins-Giants matchup at FedExField will be playing for the second time in four days.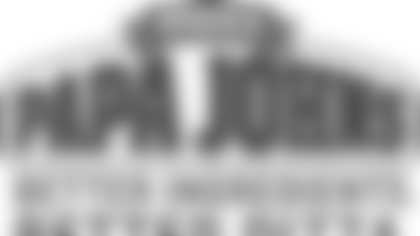 ](http://www.papajohns.com/)The Redskins are coming off a physical, 37-34 loss to the Eagles in Philadelphia on Sunday, in which Washington lost two players for the year due to injuries and saw several others receive various bumps and bruises along the way.
The Giants, meanwhile, earned their first win of the season on Sunday, as they finally got their offense going in their 30-17 victory over the Houston Texans at MetLife Stadium.
Since those games ended, the players and the coaches on both the Redskins and the Giants have been cramming in many, many long hours to help ensure they're as ready as they can be for Thursday's 8:25 p.m. kickoff. Whichever team can get over Sunday's games – both the successes and the failures throughout – and establish themselves Thursday night will likely have the best chance of coming out victorious.
To help get a leg up on the short week, the Redskins actually began preparing for their Week 4 matchup against the Giants in training camp.
"We game planned for them in training camp," Redskins defensive coordinator Jim Haslett said. "We crossed over to see what they were doing in preseason so there's a lot of carry-over from what we did back in training camp."
DELIVER UNDER PRESSURE
Kirk Cousins on Sunday started just his fifth-career game for the Redskins, but turned in one of the better overall individual performances by a quarterback in recent team history.
Starting in place of an injured Robert Griffin III, Cousins completed 30-of-48 passes for 427 yards with three touchdowns and a passer rating of 103.4.
Cousins and the Redskins' offense was clicking for most of the game, but hit a snag when it mattered most. Down three with just more than two minutes left in the game, Washington was unable to advance the ball past the Philadelphia 41-yard line in four tries, and the Eagles were able to run out the rest of the clock from there after the turnover on downs.
Cousins on Tuesday voiced his frustrations about not being able to help his team get into range for a game-tying field goal, but hopes the experience on Sunday will help him during crunch time of future games, starting on Thursday against the Giants.
"I think more than anything it just takes good preparation, good attention to detail and just having a good understanding of where guys are going to be and where you need to be and the timing of plays," Cousins said of those crunch time plays. "Like I said, I haven't gone through that experience now. Now I've been there before and get a better understanding of plays, coverages, protections, fronts, pocket movements – all the stuff that makes up a great quarterback."
KEEP MANNING CONTAINED
Eli Manning has won two Super Bowl titles with the New York Giants, but adjusting to a new offensive scheme this season has perhaps been one of the toughest tasks he's faced in his 11-year NFL career.
First-year offensive coordinator Ben McAdoo has brought his system to Tom Coughlin's staff, and the Giants and Manning took a couple weeks before really showing signs of life, as the Ole Miss product posted a quarterback rating of 68 with three touchdowns to four interceptions in the team's first two games of the season, both losses.
But on Sunday, Manning was much more efficient, completing 21-of-28 passes for 234 yards and two touchdowns in their win against the Texans, and the Redskins are well aware what a confident Eli Manning can bring to the table.
"Anytime you play against Eli [Manning], you're going to have yourself a battle," Redskins head coach Jay Gruden said. "They're introducing a new offensive scheme and usually that takes a little bit of time and you can see that they're progressing at a pretty good clip right now."
To help stop Manning, the Redskins know they need to primarily need to focus in on two items: not letting the quarterback escape the pocket, and not allowing the Giants to get going with any kind of consistency in their rushing attack.
"He keeps the play alive, does a good job of scrambling to throw – not scrambling to run – and can hit some big plays in that regard, so upfront we got to keep him in the pocket," Redskins outside linebacker Ryan Kerrigan said. "We just got to keep him contained, try to eliminate big plays and, first of all, we got to stop the run."
MAKE KICKS, STOP KICKOFFS
The Redskins just can't yet seem to escape the nightmare that was their dismal special teams performances from a season ago.
On Sunday against the Philadelphia Eagles, the Redskins first allowed a 102-yard kickoff return for a touchdown to Chris Polk. Then, later in the game, kicker Kai Forbath missed a chip-shot, 33-yard field goal attempt off the goal post.
Hindsight is 20/20, but if you take those 10 points away from the Eagles' side of the scoreboard, then the Redskins escape Lincoln Financial Field with a victory.
Gruden addressed the special teams mistakes again this week and said they're being handled in-house. But, as the first-year head coach said, all three phases of the Redskins' game need improvement moving forward.
"This really is coach-speak but it's a team game and offense like I said, had their share (of problems) in the Houston game and our share of problems in Philadelphia. Same with the defense and same with special teams," he said. "There's a lot we can correct, but like I said before, there's a lot of good things that we're doing based on the numbers. Statistics I've learned a long time ago don't mean squat unless you're winning. I'd rather be last in everything and 3-0 than first or second, so we have got some work to do but obviously we can see progression and that's good."