The Washington Redskins on Sunday host the Jacksonville Jaguars in their 2014 FedExField opener. With a look at a few interesting nuggets from Sunday's matchup, Redskins.com's Andrew Walker brings you this week's "Redskins-Jaguars: A Different Look," presented by Kaplan University, the Exclusive Higher Education Partner of The Washington Redskins.*
---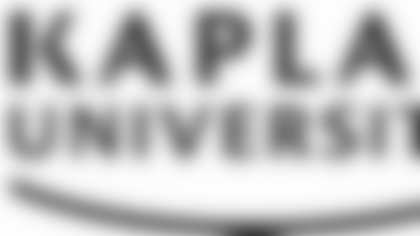 ](http://www.kaplanuniversity.com/)The chances of making an NFL roster out of a Division I school -- the largest of all college football programs -- are highly unlikely. So the chances of making an NFL roster out of a Division III school -- the smallest of all college football programs -- are about as close to 0.00001 percent as it gets. But Sunday's Redskins-Jaguars game couldactually feature two wide receivers from the same Division III school. Washington's Pierre Garçon and Jacksonville's Cecil Shorts III played together in 2007 at Mount Union in Ohio. Garçon, then a senior, had 67 receptions for 955 yards and 14 touchdowns that season for Mount Union, while Shorts III -- then in his freshman season -- caught 12 passes for 289 yards and three touchdowns, and was also the team's backup quarterback that year, completing 16-of-24 passes for 209 yards. Shorts III is questionable to play in Sunday's game with a hamstring injury, but the likelihood of this matchup whether he plays or not is worth noting.
HISTORY MAKER
Redskins running backs coach Randy Jordan actually scored the very first touchdown in Jacksonville Jaguars history. In their first season as an expansion team in 1995, the Jaguars played the Cincinnati Bengals in their opener, and Jordan, a running back, took a Steve Beuerlein pass 71 yards for the score to etch his name in the record books. Jordan -- who is in his first year on the Redskins' coaching staff -- told Redskins.com that he still has that football.
IMPRESSIVE LEG
Redskins first-year punter Tress Way on Sept. 7 made his NFL debut in the team's season opener against the Houston Texans. His first-career punt was a 61-yarder, the team's longest punt since Week 4 of the 2012 season (Sav Rocca, 61 yards at Tampa Bay). Way finished with an average of 49.2 yards on five punts, the Redskins' highest single-game punting average since Hunter Smith average 50 yards on six punts vs. Philadelphia on Nov. 15, 2010.