The Redskins.com crew breaks down the key players and matchups to keep an eye on during Sunday's Redskins-Packers 2015 NFC Wild Card Round matchup at FedExField.
"Redskins-Packers: Ingredients For Victory" is presented by Papa John's.*
Every Monday after a Redskins game, get a Large Cheese Pizza for just $9.99. Receive a FREE TOPPING for every Redskins touchdown. DOUBLE THE FREE TOPPINGS when the Redskins win!
---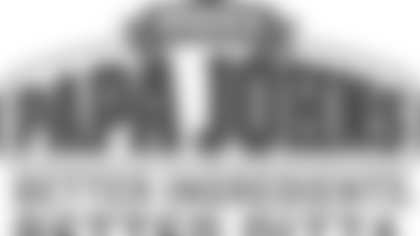 ](http://www.papajohns.com/index.html)
The popular narrative surrounding Packers quarterback Aaron Rodgers this year is that he's had a down season, at least in comparison to his resume. Sure, Rodgers didn't eclipse 4,000 yards this season, but he still compiled 3,821, which is impressive considering he hasn't had wide receiver Jordy Nelson at his disposal or a healthy offensive line for the entire year.
This has led to more sacks and more scrambles, forcing Rodgers to force the issue. And while the Packers' offensive line has given up the most sacks since Week 14, and the Redskins have the most sacks in that same span, Rodgers' ability to escape pressure still remains his biggest weapon.
"That's probably what puts him above the rest of the quarterbacks in the National Football League — his ability to buy time and create plays that aren't necessarily drawn up," head coach Jay Gruden said.
That will be the biggest challenge for defensive backs, which may often be tasked with covering a receiver for longer than the first few seconds of a play. Once Rodgers escapes the pocket and begins to roam, and once his receivers realize he's left and begin to adjust, staying locked on their assignment gets tricky.
"He buys so much time where it presents a challenge for the receivers that we have to cover for a long time," cornerback Will Blackmon said. "So we might have a great pass rush but by the time, that's what the biggest challenge is then, he can stay in the pocket all trip and he'll still throw an accurate pass down field, 70 yards, 30 yards, doesn't matter."
"He can make things happen when things around him fall apart," defensive coordinator Joe Barry said. "And then he's got a cannon for an arm and he can make every single throw — intermediate, deep, whatever — but a combination of those things, when you have all three of those things, then you've got a great player. You've got a Hall of Famer."
The Redskins aren't intimidated, but they are wary of Rodgers' capabilities. The Packers' offense has struggled all season – they rank  26th in the league with an average 219.6 passing yards per game – but it can come alive in spurts, as it did in the fourth quarter against the Vikings last week.
During practice, the defense has been preparing to contain him with Trent Williams mimicking Rodgers in the backfield. Linebacker Ryan Kerrigan knows he has to be smart in his pass rushing, too, not giving Rodgers open lanes by charging past him in the pocket.
If the defense remains stout against the run and can tie up running backs Eddie Lacy and James Starks in the early going, knowing passing downs and tendencies will become easier, and ideally help the defense be more prepared for Rodgers and his scrambling.
"One thing he did do is get his team into the playoffs," defensive lineman Ricky Jean Francois said. "So his season couldn't be that bad if his team is in the postseason. This man's focus is probably in the ceiling… probably in the sky. Our confidence and our focus has to be with him or it has to be above him." (By Jake Kring-Schreifels)
---
MAKE 'EM LIKE IT
While Rodgers will deservedly get a brunt of the attention for the Packers on Sunday in their matchup against the Redskins, their defense has quietly been, at times, the stronger unit for Green Bay this season.
Safety Ha Ha Clinton-Dix and cornerback Damarious Randall are two young first-round picks who have been productive in the defensive backfield, while Clay Matthews is a do-it-all linebacker and Julius Peppers showed no signs of slowing down this season, as the 35-year-old tallied 10.5 sacks in the regular season.
It was the first time he registered double-digit sack totals since 2012 when he was a member of the Chicago Bears.
"I think they do an excellent job with their movement up front," Redskins offensive coordinator Sean McVay said. "When you're able to create pressure with four- and five-man rushes, got guys like Clay Matthews – he's playing inside linebacker a lot of the time – but when they do use him in some of their rush patterns, he and Peppers are really a nightmare to deal with. I think Mike Daniels is an excellent player. You're seeing a lot of good things from [B.J.] Raji. They have excellent players. They do a great job with their twists and gains up front to be able to create leverage and work edges on linemen and be able to get some of that pressure you're talking about."
And even though the Packers' secondary is on the relatively young side in terms of age, they're "very mature players" according to McVay.
"For the younger guys that they do have out there in Randall and [Quinten] Rollins, I see very mature players," McVay said. "They recognize concepts and they play very sound. So regardless if they are first-year players or not, you can see it is a very well-coached secondary and they are very sound in what they do on the back end."
Redskins quarterback Trent Williams – who hasn't thrown an interception at FedExField since the regular season opener back in September –knows that he'll have to play his best against a very solid unit.
Even with starting cornerback Sam Shields still not cleared from a December concussion, the Packers find ways to make plays.
"B.J. Raji is a phenomenal nose guard," Cousins said. "Mike Daniels is a guy I go back to playing against in college. He plays with a lot of leverage, is very strong and they just gave him a new contract for a reason. I think Clinton-Dix does a great job at safety, as does Morgan Burnett. They have players all around the field. I think they're an organization that has built a culture where they have consistent success and stability and continuity that goes a long way. So that counts for something as well." (By Stephen Czarda)
---
IN THE (RED) ZONE
There's several statistics one can point to when comparing last season's four-win Redskins team and this year's nine-win, division championship-winning squad to say, "Yeah, that really made a difference this year."
One of the most glaring improvements has been Washington's red zone efficiency on offense.
Last season, the Redskins struggled all year in this category. They'd get into the opponents' 20-yard line often, but had trouble punching it in from there, as their 47.92 percent touchdown rate in the red zone ranked 26th in the NFL.
It's been a complete turnaround in 2015, however. The Redskins are scoring a touchdown in 61.22 percent of their red zone trips – an increase of almost 28 percent – which a mark that ranks eighth in the league.
How are they doing it? Well, the answer can be as simple as better consistency. But Washington also has had its major playmakers available all season, especially those who have made a living making tough catches with a short field – guys like Jordan Reed and Rob Kelley.
Redskins quarterback Kirk Cousins knows this trend must continue today against the Packers, whose defense allows a touchdown in 57.14 percent of all red zone trips, which ranks 17th in the league. Touchdowns, and not field goals, will be key.
"When you get down inside the 20, to come away with field goals usually comes back to haunt you," Cousins said. "So we've made it an emphasis going back to April of being good in the red zone, situational football, coming away with touchdowns, coming away with points. There have been times we get down there and we don't even get points — that'll really hurt you. So we've been better in the red zone this year, I think we were Top 10, and that helps, but it'll continue to be an important emphasis in the playoffs just like taking sacks and turnovers and third-down efficiency."
Reed – who has a team-best 11 receiving touchdowns this season – said he feels just as comfortable catching the ball in the red zone as he does anywhere else on the field.
"I always feel that I can help the team when I'm out there if I can make the plays we need me to make," he said. "They use me a lot in the Red Zone, so if I'm playing well, that means I'm catching the ball in the end zone and we're scoring touchdowns. I feel like if I'm doing that, then we have a chance to win." (By Andrew Walker)
---
HOME FIELD ADVANTAGE
Earlier this season, when the Redskins were seemingly stuck in a "win one game, lose the next" pattern, there was pretty much only one guarantee for this team: it would come to play at FedExField.
While the Redskins went most of the season without being able to claim a win on the road, they stayed in the division race by taking care of business at home. When all was said and done, their 6-2 home record this season was their best since 2005.
Now, Washington ultimately got over its road demons in a big way, winning three straight away from FedExField, including a Week 16 victory over the Eagles in Philadelphia that was responsible for clinching the NFC East title. But there's no denying how important it is for this team to get a home playoff matchup this season.
"I know it's gonna be crazy," defensive end Chris Baker said. "Tickets sold out in what, thirteen minutes, so I know it's gonna be, you know, unbelievable. I remember our first playoff game here against Seattle a couple years ago it was very wild out there, so the momentum is here with our team, everyone around town is really loving it. I can't wait to see how loud it gets."
And while Cousins has put up one of the top two single seasons by a quarterback in Redskins history this year, his play has gone off the charts when he's in front of his home fans.
In eight games, he completed 192-of-257 passes (74.7 percent) for 2,170 yards with 16 touchdowns to just two interceptions. That's a passer rating of 117.
Cousins, who came in as a backup in that 2012 Wild Card matchup against the Seahawks at FedExField, is also looking forward to seeing how loud he can get the Redskins fans – who be waving "You Like That?!" towels – today.
"I think it's fun to give the fan base something to cheer about," he said. "I felt like the last couple of years they were dying to cheer for us and we just didn't give them enough to get behind. So I love the thought of giving our fans something to get behind, something to be proud of and we take great pride in our ability on Sunday afternoon to give them something to cheer about. We'll be very disappointed if we don't.
"I expect it to be a great environment and just adding those towels and the phrase can only help galvanize our fan base and create a spirit of belief and intensity in that stadium, which is what we are looking for." (By Andrew Walker)