The Redskins.com crew breaks down the key players and matchups to keep an eye on during Sunday's Redskins-Panthers 2015 Week 11 matchup in Charlotte, N.C.
"Redskins-Panthers: Ingredients For Victory" is presented by Papa John's.*
Every Monday after a Redskins game, get a Large Cheese Pizza for just $9.99. Receive a FREE TOPPING for every Redskins touchdown. DOUBLE THE FREE TOPPINGS when the Redskins win!
---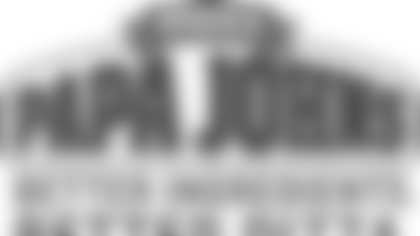 ](http://www.papajohns.com/index.html)
Quarterback Kirk Cousins doesn't need to watch film to realize how good Panthers cornerback Josh Norman is.
Cousins admitted on Wednesday that they both trained together as part of the same 2012 draft class and his ability even then spoke for itself. Norman's success has been "no surprise" to him.
"When we would go out and do 1-on-1's and throw with the DB's out there, you could see the ability," Cousins said. "Very physical, good size and he had the mentality of a corner, which is confidence and swagger and an ability to be out there on an island and never question or doubt himself."
Norman, who has 34 tackles, 14 passes defensed, four interceptions and two returned for touchdowns this year, is just another another imposing defensive player on a team that already includes a strong middle with linebackers Luke Kuechly and Thomas Davis.
"They've got a great combination where they can mix in their man coverage with their zone coverage and play a lot of different kind of zones — variations off of it — keep a quarterback guessing," head coach Jay Gruden said. "It gives their defensive line time to get home. They have enough nuisance blitzes to keep you honest and bring pressure, but for the most part, they have linebackers that can run and cover and they have excellent corners on the outside."
Frankly every part of the defense has playmakers, something that's hard to attack from a strategic perspective.
The Panthers rank sixth in the league allowing 19.4 points per game and are ranked second in opponent's yards per play (4.8).Maybe more importantly, they rank fifth in opponent's rush play percentage, only letting teams run the ball 35 percent of the time.
That's largely because their opponents find themselves in early holes and are forced to their passing game. That's been an Achilles' heel for the Redskins this season (starting out slow and not asserting the run game), especially on the road, and something they'll need to take control of to find success in the air.
"[Norman will] be a great challenge for me and for our receivers to go against him," Cousins said. "We're excited about that because we love going against the best." (By Jake Kring-Schreifels)
---
CONTAIN CAM & CO.
Cam Newton is a one-of-a-kind quarterback, as the former No. 1-overall pick can sling it with the best of them.
But what makes him different than other top-tier quarterbacks like Tom Brady and Aaron Rodgers is his running ability.
But it's not just his speed that can cause nightmares between the tackles; it's his desire to power through defenders. He also relishes contact unlike most of his quarterback counterparts.
Newton, along with Johnathan Stewart and Mike Tolbert, combine for a potent three-headed rushing attack.
Through the Panthers' first nine games, they have totaled more than 1,110 yards and 10 touchdowns.
"They're very effective with what they do and they are very diverse in what they do in the running game," Redskins head coach Jay Gruden said. "They are very sound in what they do. They can run a lot of powers with Jonathan Stewart — the read-options, the reverses. They do a little bit of everything. Like I've said, [Panthers offensive coordinator] Mike Shula has done a great job there with calling plays and keeping teams off-balance, but those are the ones that get you, man, those quarterback runs. But Jonathan, he's doing also very good with the ball in his hands."
Stewart is on pace for his first 1,000-yard season since 2009 when he totaled 1,133 yards and 10 touchdowns.
The Oregon product packs quite a punch from his 235-pound frame.
In the passing game, meanwhile, tight end Greg Olsen is easily Newton's favorite target, as the Miami product has 20 more receptions than anyone else on the team.
Olsen is currently on pace for his second-straight 1,000-yard season, as he's already tallied 664 yards through the Panthers' first nine games.
Gruden thinks he has few weaknesses. That can create mismatch issues.
"He's got a great knowledge of how to run routes," Gruden said. "He's very disciplined in his routes, his depths, how to set people up. He runs the corners, he runs the corner post, he runs the seams, he runs the stick routes, he runs the flat routes, he runs shallow cross, he runs the basics. His route tree is phenomenal and he's very gifted." (By Stephen Czarda)
---
GET D-JAX GOING
It didn't take long for DeSean Jackson to show exactly how valuable he can be for the Redskins' offense last week against the New Orleans Saints.
His key 43-yard reception on the team's opening drive – a perfectly-thrown, over-the-shoulder pass from Cousins – ignited the Washington offense, which, from there, could not be stopped on its way to a 47-14 victory over the New Orleans Saints.
Jackson and Cousins have slowly gotten back on track with each other since the wide receiver returned two weeks ago against the New England Patriots after missing Weeks 2-9 with a hamstring injury.
So far, he has five receptions for 59 yards, but you could tell against the Saints that Jackson was really itching to get the ball in his hands even more.
Now believed to be fully recovered from his hamstring issue, Jackson has certainly looked the part as the league's top deep threat. On Sunday, he'll likely get plenty of chances to show his talents against Carolina cornerback Josh Norman, who has been a huge playmaker this season and is certainly a candidate for the league's Defensive Player of the Year award thus far.
His four interceptions – two of which he has returned for touchdowns – with 14 total passes defensed and 34 tackles make Norman a huge piece of the Panthers' defensive puzzle.
He's looking forward to the challenge of trying to cover a guy like Jackson.
"Well, it's always a challenge to just cover any receiver, but [Jackson] especially," Norman said. "He's a guy that likes to take it over the top, and then he breaks his route off. We just have got to know and understand that and welcome that challenge." (By Andrew Walker)
---
ROAD BLUES REVERSAL
The Panthers own the longest home winning streak in the NFL. The Redskins, neanwhile, have lost their eight straight games on the road.
Will Sunday's game at Bank of America Stadium in Charlotte, N.C., see a reverse of Washington's road misfortunes?
There's no doubt this is a huge test for the Redskins, as the Panthers enter the game with a perfect 9-0 record. But you can almost assure that Carolina will see a major influx of burgundy and gold invade their stadium Sunday afternoon to, at times, give a more neutral setting for both teams.
Before the Panthers came along, the Redskins owned the Carolinas. A ton of those fans remain, hungry for a return to the glory days when Super Bowl appearances – and, at the least, deep playoff runs – were the norm.
But, before getting there, this Washington team has to figure out how to take its home successes – they're 4-1 at FedExField this season – with it on the road.
"We have a lot of games that we can look back on and say, 'Why did this happen on the road?'" Gruden said. "But we have to treat this as another game. We're a developing football team. We're a different football team than we were two weeks ago. We are a different team than we were Sunday. So, we've just got to continue to develop and do what we do best and have the confidence that we can show up and play good on the road. That's the biggest thing."
In fact, the whole "playing an undefeated team at their place" storyline is old news. The Redskins did just that two weeks ago against the undefeated Patriots at Gillette Stadium. So the focus now is to go out and continue the momentum from last week's rout of the Saints, regardless of the surroundings.
"I understand they're an undefeated team. We could care less," Redskins defensive end Ricky Jean Francois said. "We know they're a great team, they have a great quarterback, we could care less. All we care about is the people inside this locker room that want to go out there and execute their assignment and execute every phase of the game, to actually get that W, just like we did last week against the Saints." (By Andrew Walker)