Redskins.com's Andrew Walker breaks down the key players and matchups to keep an eye on during Sunday's Redskins-Titans 2014 Week 7 showdown at FedExField.
"Redskins-Titans: 4 Keys To The Game" is presented by Papa John's. Every Monday, fans can order a large cheese pizza for only $9.99, plus for each touchdown that the Redskins score, fans get one free topping. And with a Redskins victory, fans get double the toppings.
---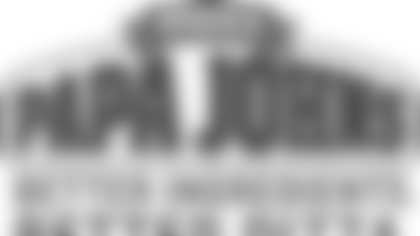 ](http://www.papajohns.com/) Redskins head coach Jay Gruden acknowledged this week that the Redskins' running game just hasn't been where he, his staff or the players expected it would be through six weeks of the season. Entering Sunday's game. The Redskins' 99.3 rushing yards per game ranks 23rd in the league – a far cry from the Top 5 rankings the unit had grown accustomed to the past couple years.
Against Tennessee, Washington needs to get its ground game going to take pressure of its offensive line and off quarterback Kirk Cousins, who had looked solid in the first half of games this season, but, late in games, has had his struggles as he has attempted to pass his way into a couple comeback victory attempts that ultimately fell short.
That starts with running back Alfred Morris, who has been one of the most consistent running backs in the league the past two seasons, but has had a rough past couple weeks. Morris – who was selected to his first Pro Bowl last season – is yet to eclipse the 100-yard rushing mark this season in six games, and in his past two games, has racked up just 70 yards on the ground with no touchdowns.
Gruden said the team is working on several areas as it tries to improve its running attack, beginning on Sunday. "We are not staying on blocks long enough – sometimes it is the receivers blocking support, sometimes it's the tight ends at the point of attack, sometimes it is the center not getting the cutoff," the first-year head coach said. "We are just not sticking on blocks and getting up to the next level as fluidly and cleanly as we have when it is working very well. And it is something we've just got to continue to stick with and I've got to do a better job of not giving up on it too soon, giving Alfred more cracks at it and he will pop a couple more."
MAKE A 'SPLASH'
Defensive end Jason Hatcher was one of the Redskins' biggest offseason acquisitions, as Washington was getting a guy coming off a career year with 11 sacks for the division rival Dallas
Cowboys. Hatcher has mostly done his part again so far in his first season in burgundy and gold with three sacks, but knows the "splash plays," as Gruden likes to call them, have simply been elusive for both the Redskins' defensive and special teams units.
A big pick-six here, a sack and forced fumble there, a punt return for touchdown there, and the Redskins could've possibly added another couple wins to their resume this season.
Instead, the Redskins sit at 1-5 with just two interceptions (tied for 25th in the league), four forced fumbles (tied for 17th in the league), two fumble recoveries (tied for 22nd in the league) and no big plays to speak of on special teams.
Hatcher said the defense will continue to pursue the ball and hope good things happen, starting Sunday against the Titans. "I think we're prepared," he said. "I think we just got to, as a team, be able to deal with adversity when it comes. Big plays going to come, we're going to have some mistakes, we're going to have some penalties, but we have to fight through that and just continue to play winning football and go out there and try to close games out, instead of thinking back on, 'Oh this is a big play; oh we got a tackle for a loss,' and stuff like that. We just got to keep grinding through adversity."
FOCUS ON THIRD DOWNS
The proof is in the pudding: if you're going to win in the National Football League, you're typically going to be pretty efficient on third down.
The Redskins' offense has been anything but efficient in those situations, converting 32.4-percent of third downs all season – bad enough for 31st in the league.
The only team that's worse at this point in the season? Sunday's opponent, the Titans.
Those third-down woes were amplified last Sunday against the Arizona Cardinals. In a game in which the Redskins found themselves with a lead or at least without striking distance from the start, Washington converted just 2-of-10 third-down plays. Twenty percent.
Cousins acknowledged on Wednesday he must be better on third downs. Getting the running game going helps, too.
"If you can stay on the field, you can give your defense a rest, you can get your run game going. So, when you don't convert third down, a lot of other problems start to show up," Cousins said. "I think the third downs and the turnovers are two of the biggest issues that if we can correct, I think good things are going to happen."
Cousins said the team is not successful on third downs lately for a number of reasons. "It's a whole list of things, but that will definitely be an emphasis this week in practice," he said. "And we need to be better not only this Sunday but the rest of the season."
PROTECT YOUR HOME
One of Jay Gruden's loudest messages when he was hired as the head coach of the Redskins back in January was how he was going to emphasize the importance of winning at home in front of the FedExField fans.
The Redskins got off to a marvelous start this season in Landover, Md., crushing the Jacksonville Jaguars 41-10 in a game in which the offense was clicking, the defense was setting records and the special teams weren't a major issue.
But since that time, the Redskins certainly haven't been able to string together any consistency at home, losing 45-14 to the New York Giants on Thursday Night Football, and then dropping a 27-17 decision to the defending Super Bowl champion Seattle Seahawks on Monday Night Football.
On Sunday, the Redskins get another chance to show the home crowd that they're working hard to turn things around. No, it won't be a primetime matchup – kickoff is set for 1 p.m. on CBS, and, of course, you can always tune your dial to the Redskins Broadcast Network – but the game brings with it a little added meaning for both the fans and the organization, as it is the annual Homecoming game.
Dozens of Redskins alums – both players and coaches, many of whom are Hall of Famers – will be on hand to be recognized before and during the game, and at halftime, legendary Redskins quarterback Mark Rypien will be inducted into the team's Ring Of Fame.
You know the crowd will already be hyped for those festivities. Seeing the Redskins go out and play a sound game and take down the Titans will only make things better.
"We just have to take all the things that have happened so far and learn from them, but we got to move on and understand that every day is a new opportunity for us to get better and show why we are here, play with a great passion for the game that we have and play a lot better," Gruden said. "I know we can play better. We haven't proven that yet, but I still have total faith in this team, this coaching staff that we will turn this thing around and we will play better."
Gruden said the team can't start turning on itself at this juncture – or ever, for that matter. "We can't just hang our heads and [say], 'You stink, you stink, I stink, everybody stinks,'" Gruden said. "You guys [the media] can say that, but around here we are going to be very positive and I know that we have a lot of talent in this room and all the guys want to play hard. And we are going to get the most out of them, I promise you that."