The Junior Redskins All-Stars placed in the Top 10 at the UDA National Dance Competition in Orlando, Fla.*
My name is Samantha Penman-Garcia, and I am a senior in high school. Dance is my passion, and my Mom has inspired me to continue with my passion since I was 4 years old.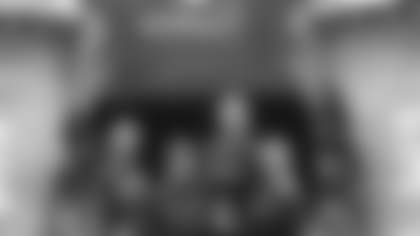 I have danced with the Junior Redskins All-Stars for the past four years and it has been nothing short of unforgettable. As a dancer, I've had my ups and downs with the sport, and I must admit that being a part of this team has made it a lot easier for me to grow and understand the significance of doing what you truly love.
I remember my first year when I was selected to join the Junior Redskins All-Stars. I was shocked and, of course, excited. I was intimidated to be in a more professional atmosphere as my coaches, Stephanie Jojokian and Vihky Smith, showed no mercy to anyone; they truly believed everyone had something to learn and they made it their mission to teach us.
Admittedly, I wasn't the most technical or the most comfortable person in my own skin when I first began dancing with the Junior Redskins All-Stars. From this experience I have ultimately grown as a person and I will never forget the amount of learning and growing I have done with my teammates and coaches, as a performer and as an individual dancer.
I've had the opportunity to perform during halftime at FedExField, and travel to Orlando, Fla., to compete at the UDA National Dance Championship this year. Both have been amazing opportunities and are something I will remember and carry with me for the rest of my life.
No matter where we performed, it was expected that we do everything to the best of our abilities. Whether at a football game, local competitions or a national dance championship, we were the Junior Redskins All Stars. We were determined and focused to represent ourselves and our coaches positively. The team has worked so hard for the past few months leading up to Nationals, and hard work truly does pay off.
We ended up placing in the Top 10 in the nation with our hip-hop and jazz routines, which is an amazing accomplishment after a five-year hiatus. This speaks volumes about what our amazing coaches had not only taught us, but had expected from us all season.
I have made so many bonds with my teammates, coaches and myself throughout this spectacular journey, as I have now reached my last year with the Junior Redskins All-Stars. I will never forget how this experience has molded me to become the person I am today. I am absolutely grateful for the coaches, Stephanie and Vihky, for pushing me to my best ability and transforming me into the young woman I am becoming today. I look forward to keeping a relationship with this awesome group of people that have been an integral part of my life.