Wishing you all a safe and family-filled Thanksgiving. This year I'm especially thankful for you all, my family, pivotal growth, and the WRC sisterhood.
Thanksgiving is one of my favorite holidays because it's a chance to eat (YUM), visit family I don't see often, and enjoy some football! For the last three years, Thanksgiving has been a chance for my family feud to come alive in the living room with my dad, an avid Cowboys fan, and the rest of us dedicated Redskins fans. Playful banter was always at an all-time high as we laughed and cheered on our favorite teams. This year we're definitely going to miss watching our favorite rivalry on the big screen but are thankful the players and staff have the opportunity to spend the holiday with their loved ones.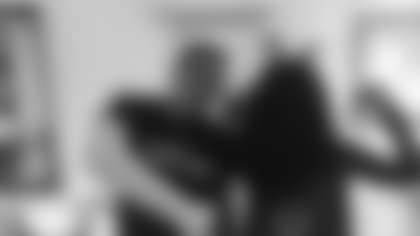 Instead of centering the day around the TV, we will have the chance to catch up, remember the history of Thanksgiving, and even start to decorate for Christmas. I love Christmas and would honestly decorate in July if I could (LOL) but it's a family tradition to wait until Thanksgiving to put up any Santa-related décor. Decorating the house brings us together and serves as a friendly reminder of how thankful we are to have one another and another year together.
What are your family traditions? Tweet me on Twitter @WRC_Kennedy and let me know!