We started a tradition a few years ago to spend a December morning volunteering with Wreaths Across America at Arlington National Cemetery. Saturday, December 14th, 2019, volunteers just outside of the Nation's Capital join to remember and honor heroes with the laying of 253,000 wreaths at the graves of our country's fallen veterans. It was a chilly, rainy morning in Arlington, VA, and when weather often deters people from gathering outdoors, Arlington crowds were in full force for a very important morning. Crowds lined the walls of the cemetery eager to enter, receive wreaths and make their way through the rows of veterans no longer with us. Some volunteers attending with specific groups similarly to our group of Cheerleaders and R Team Members, while also many families gather to pay respect to their loved ones.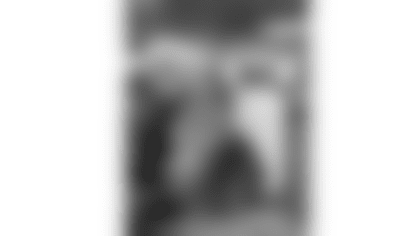 Today marked my second visit to Arlington National Cemetery. Each visit brings around many emotions. Emotions of immense gratitude while also sadness which can wash over you at any moment being surrounded by so much sacrifice for our country. Being that my father served 30 years as a U.S. Navy SEAL, I love all opportunities to give back and participate in honoring our veterans. I was extremely glad to have been able to participate in today's wreath laying.
The legacy and sisterhood we have within the First Ladies of Football goes well beyond the sidelines of FedExField cheering on the Redskins. Today we visited a few of the late husbands of former Redskins Cheerleaders who are buried close to one another. It was a special opportunity for us and we were joined by a few Redskins Cheerleader Alumni as well.
Arlington National Cemetery is an incredibly beautiful location on any given day, but particularly stunning during the Holidays with the addition of handcrafted all-American balsam wreaths and hand-tied red velvet bows from Columbia Falls, Maine. Rows and rows of beautiful wreaths sit against the grave stones and serve as a symbol to honor our veterans. It is a sight I hope every American gets to see at some point, as it is a powerful reminder of sacrifice. We seek to remember, especially during the holidays, our service men and women and their families, knowing we have so many protecting us both near and far.
Happy Holidays Redskins Nation!